Abdel Nasser Nashu is grateful to be reunited with his wife and children.
The 38-year-old Kenyan-Arab businessman went missing for more than two weeks after four men in an unregistered vehicle abducted him near his home in the Kenyan capital Nairobi.
"They forced me into the car. I shouted for help but they drew their guns and threatened to shoot me, saying they are police," Nashu recalled the evening of June 30, 2015.
For days, the whereabouts of Nashu were unknown. His family moved from one police station to another in search of him, but in vain.
"I was interrogated for days on whether I had links with any terror groups. I was taken to different stations for three weeks, but was later released," he told Anadolu Agency.
"[I] am thankful to God that I am alive, although I was tortured and was shaken by the experience," he added.
Nashu has reason to be thankful and this he attributes partly to a social media campaign, dubbed #WhereIsNashu, that put into spotlight police's alleged involvement in kidnappings and extrajudicial killings of terrorism suspects, who are mainly Muslim youth.
This year alone at least 60 Muslims aged between 17 to 40 years old have been documented as "missing" in Kenya, according to an investigation by Anadolu Agency.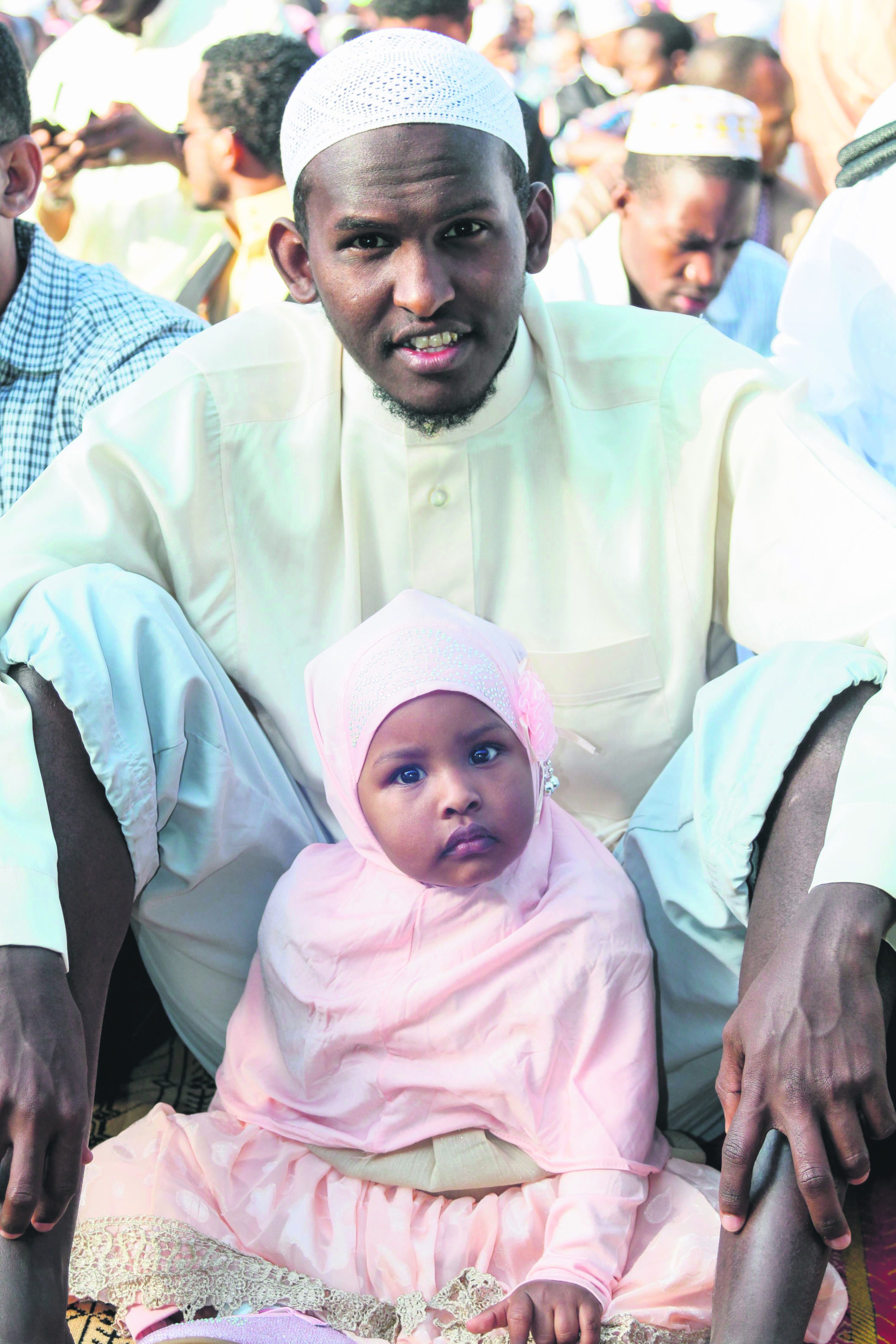 With a population of 47 million, Kenya's Muslims are estimated at about 11 million. They are mostly found on the coastal strip and in the northeastern region near the Somali border.

The most-affected regions were the Muslim-majority areas of Mandera, Wajir, Garissa, Nairobi and Mombasa. With a population of 47 million, Kenya's Muslims are estimated at about 11 million, according to the Supreme Council of Kenyan Muslims. They are mostly found at the coastal strip and in the northeastern region near the Somali border.
Records gathered by the Muslim human rights group MUHURI show that missing persons were abducted by either the Anti-Terror Police, Kenyan Defense Forces or the Kenyan Wildlife Service officers. Reports by Amnesty International 2015 and Human Rights Watch 2014-2015 also highlighted the extrajudicial killings of Kenyan Muslim youths and terror suspects by police.
"The records we have show the victims of extrajudicial killings range from high school students to clerics and university students to businessmen," Abdirahman Issaq, an activist with the MUHURI human rights group, said after holding a demonstration against extrajudicial killings in the capital Nairobi last August.
At least six Muslim clerics perceived to be radicalized were also shot dead by such "unknown men" in similar situations in the past.
Another case in point is that of Tahliil Mahamed, who went missing in mid-August. Later, his body together with two of his friends were found floating in a river in the neighboring county of Muranga, causing an outcry among the Muslim population and human-rights activists.
His family and activists believe that they were the latest victims of extrajudicial killings by the Anti-Terror Police Unit (ATPU). "Tahliil was a respectful boy. He went missing for a week from our home in Nairobi. He was last seen in a police Land Cruiser with two other boys," Ahmed Aliyow, Mahamed's brother, told Anadolu Agency.
Some Kenyans believe that law enforcers themselves have now become terrorists.
"We are aware that the ATPU has a list of youths it claims are radicalized. Some [on this list] are high-school students. Some [of these students] have chosen to flee [and go] into exile out of fear. The police have now become terrorists," Halimow Abdi, a parent visiting the Maina Wanjigi Secondary School where two of the three slain boys studied, said.
A staff member at the school said that some students were now living in exile. "Last year, one of our brightest students missed his final national exams. He fled to his home county fearing for his life. Police have been investigating the school and allege that it is a center of radicalization," the staff member, who insisted on being anonymous, told Anadolu Agency.
"This is not the way to deal with radicalization in Kenya. Instead these killings are forcing more youths to become radicalized and the Muslim community feels more marginalized," Willis Omuse, a security analyst and former police boss of Mombasa county, said.
"Even if Tahliil and his friends were criminals, it is only fair that they should have had their day in court and the truth be known," Aliyow told Anadolu Agency after the burial of his slain brother.
Bodies of missing persons are being found almost every day, with police investigations about such cases going nowhere to seen.
Anadolu Agency managed to speak to 23 families in Mandera and Nairobi who confirmed having missing relatives. Some victims' families are also being threatened with dire consequences for speaking out against extrajudicial actions.
"We are now receiving threats [by security authorities] not to talk to the media about my missing brother. My brother was arrested by the army in public. It's now three months since he went missing," Mohamed Abdullahi, a cousin of missing person Omar, said.
Kenyan officials deny that there is a culture of impunity and extrajudicial killings among its forces.
"We are investigating all the cases. I reiterate that Kenyan police [operate] strictly by the book and so we are not at all involved in the killings of suspects. We respect the law," Masoud Mwinyi, a Kenyan police spokesman, told Anadolu Agency.
Kenyan President Uhuru Kenyatta also denied the use of any illegal ways to deal with terrorism threats despite recent pressure by his U.S. counterpart Barack Obama over Kenya's human rights record.
Kenya has experienced a series of attacks by Somalia's al-Shabab militant group since it sent troops to its troubled neighbor to the east in 2011. The worst attack from the al-Qaida-linked group came this year when 147 students were massacred at a campus in Garissa town, close to the Somali border.
In 2012, it was reported by press that the group was attracting an increasing number of non-Somali converts from Kenya, a predominantly Christian country. It is estimated that the figure of Kenyan fighters at around 25 percent of Al-Shabaab's total forces in 2014. Al-Shabaab's core members refer to the group as "Kenyan Mujahideen," which indicates converts, who are typically young and overzealous. The main reason for them becoming easier targets for the group's recruitment is poverty. Recent reports suggest that the organization is attempting to build a more multi-ethnic generation of fighters in the wider area in Africa. According to experts, predominantly Muslim areas in coastal Africa such as Mombasa and Zanzibar are especially vulnerable to the group's recruitment.
Since the attack, the number of missing persons has shot up and now Muslim leaders and human rights lawyers are taking the government to court to answer questions that many families of missing and killed suspects want answered.