Located along the beautiful estuary in northern Portugal, Porto greets you with a warm and colorful southern European atmosphere filled with history and diverse flavors of food, art, architecture and natural landscape. Also known as Oporto, this charming city has a population of 1.4 million in its surrounding area and it is the second-largest city in Portugal, after the capital, Lisbon.
The first thing that will capture your attention and grasp you by the heart is the warm welcome extended by Porto's locals. Though at first they come across more conservative compared to other southern European and Mediterranean cultures, once you break the ice, you feel their welcoming hospitality, kind and cheerful personalities, and great sense of humor. I listed this as the first point because I believe the people make the biggest difference when you are traveling to a new place.
Once you begin exploring Porto, particularly the old part of the town, you will quickly notice how narrow the streets are, yet filled with beautifully colored buildings that are unique in their architectural style. Most of them a few hundred years old; the houses built in these streets are also very narrowly built and a few stories tall. Apparently, this practice became popular because the residents wanted to avoid high land taxes so they built narrow but tall buildings. Another feature of these houses is that many of them have Portugal's famous, beautiful tiles decorating their walls. The city's old area was also recognized as a UNESCO World Heritage Site in 1996.
While walking around the old part of Porto (or downtown), you will come across many unique shops and restaurants that you will definitely enjoy, as they offer a variety of traditional Portuguese cuisine. My favorite part of the cuisine was the rich selection of seafood choices, from cod, salmon and seabass to shrimp, scallops, muscles and octopus – and all at reasonable prices. Bakeries are another specialty in Porto. Mostly small and locally owned, they are full of various traditional Portuguese pastries. I tried eclairs at Leitaria da Quinta do Paço, which has been open since 1920, and were the best, as they claim to be.
Walking around downtown, Sta. Catarina Street is one of the main shopping areas and features many small boutiques. While in Porto, you will find many shops selling a variety of products made from cork as well as tiles and also beautiful Portuguese fabrics.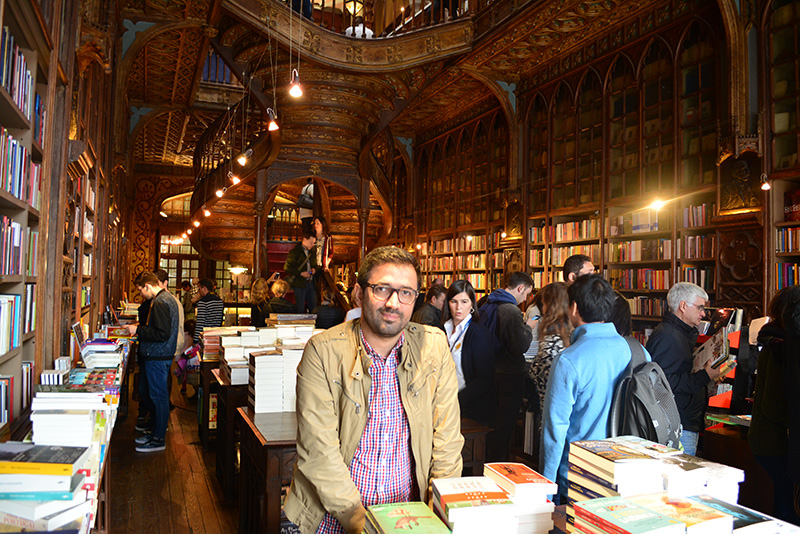 Not far from Sta. Catarina Street, you will find the exquisite bookshop Livraria Lello & Irmao, considered part of UNESCO's World Heritage List, and one of the most beautiful bookshops in the world. Steps away from Lello, you will also see Clerigos Tower, which was built in the late 1700s as a bell tower for Clerigos Church that was constructed beside it later on. Galeria de Paris is where you can enjoy Porto's nightlife, bars and cafes, which are mostly in old but renovated fabric-selling buildings. You might also want to catch a live Fado performance, traditional Portuguese music, in one of the restaurants. The main train station, S. Bento Train Station, is also one of the significant parts of downtown. Built in 1916, the train station presents itself as an art piece that tells Portuguese history on tiles placed on its walls.
Walking toward the Douro River, which divides the town into Porto and Vila Nova de Gaia, you will realize that you probably have never seen as many bridges situated so close together along a river. It has six bridges, all unique in their architectural style and built at different times. Here, you come across the Riberia Old Quarters, an area where you can enjoy a delicious meal in one of the many restaurants along the shore or enjoy an espresso on the patio of a cafe overlooking the river. To truly appreciate the colorful old town's architecture and bridges, you should also take a boat trip along the river, which takes about 30-45 minutes. On the boat trip, you will also notice the huge advertisements and historical buildings of winemakers of port wine, which is famous worldwide.
In addition to the attractions in the old part of Porto, you will also need to see the Casa da Musica, a modern building for the city's musical events designed by the award-winning Dutch architect Rem Koolhaas, and the Contemporary Art Museum of Serralves, which hosts international modern art exhibitions.
While visiting Porto, you will also want to visit some of the nearby towns and attractions to make your visit complete. I recommend the town of Guimaraes, which was recently added to UNESCO's World Heritage List, as well as the UNESCO World Heritage-listed town of Braga.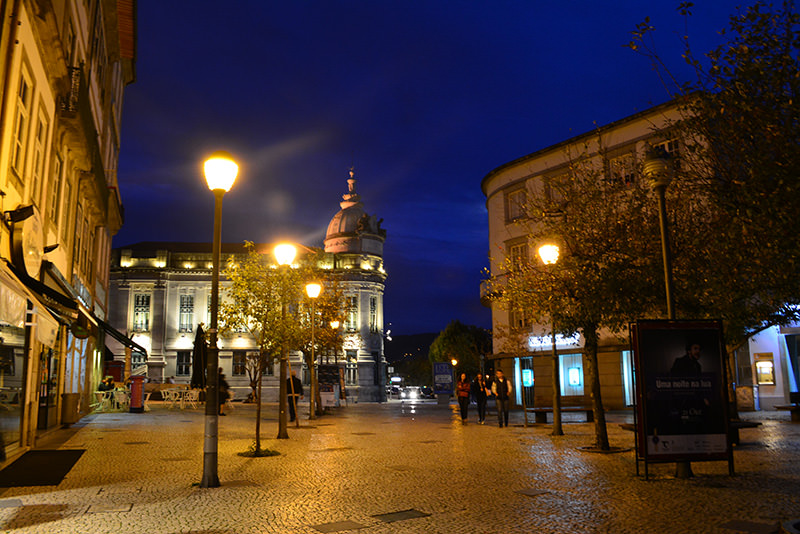 Braga (Mehmet Çelik/Daily Sabah Photo)

Braga is the oldest town in Portugal and is claimed to be one of the oldest Christian towns in the world, dating back to the Romans nearly 2,000 years ago. You should also consider visiting Douro Valley to enjoy breathtaking scenery, decorated with vineyards along the hills that line both sides of the Douro River.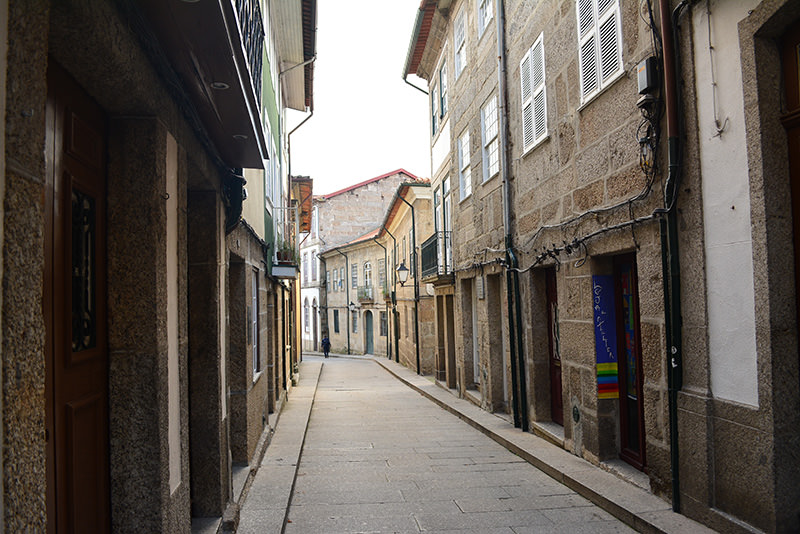 Streets of Guimaraes (Mehmet Çelik/Daily Sabah Photo)

In Guimaraes, you will get the sense that you are walking through the streets of a medieval town. It is considered the birthplace of the Portuguese nation. There, the streets are decorated with very old houses that are well-preserved. The city center features a square called Largo Oliveira, which has old houses and many elderly residents, but it is also where the nightlife of Guimaraes is located. This charming, picturesque and small town was also the European Capital of Culture of 2012. It hosts a 12th century Guimaraes castle and Palace of the Dukes of Braganza as well.
Though it is the oldest town in Portugal, you will feel a younger and more vibrant energy in Braga as it offers lively cafes and bars along with its historical atmosphere, combined with many fashion shops, including local and international brands. The main attractions of Braga are the Cathedral of Bishop Palace and Sta. Barbara Gardens, in addition to the Sanctuary of Bom Jesus do Monte with its notable Baroque-style zigzagging stairs. Braga and Porto football clubs are also heated rivals. If you happen to be in town when they are playing against each other, you should catch a game.
Douro Valley will perhaps be one of the most significant parts of your trip to Porto and the surrounding area. It offers breathtakingly picturesque scenery. It is decorated with man-made suspended vineyards on the slopes, which look like stairs on the mountains from afar. The valley and its region is also where some of the oldest vineyards are located. Some of the vineyards' estates have been turned into small boutique hotels, but have kept their winemaking facilities operational. During your trip in Douro Valley, you must stop at the award-winning DOC Restaurants to experience some of the best tastes of traditional Portuguese cuisine.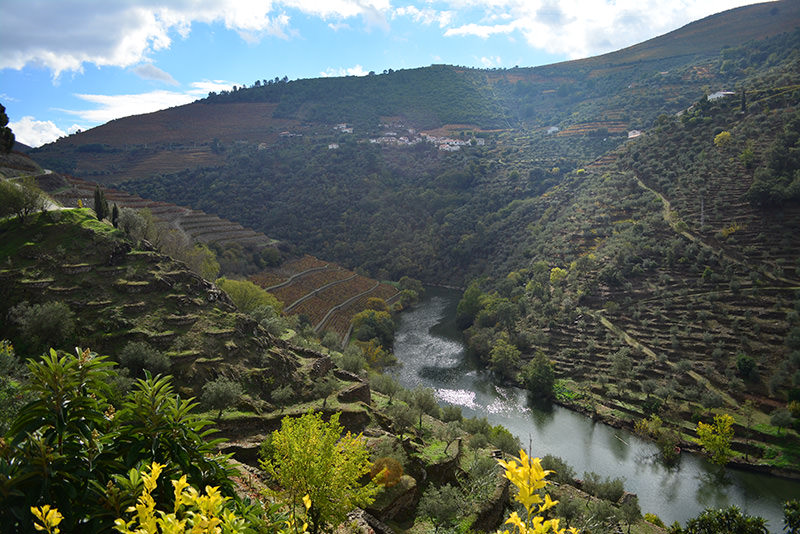 As an Istanbulite, I found many differences between my hometown, Istanbul and Porto, which made it very interesting for me as a traveler. But as someone from the Mediterranean area as well, I also found many similarities that made the experience very welcoming and embracing.
During my trip, I had the pleasure of meeting Porto's Mayor Rui Moreira, who has been to Istanbul 17 times. "Istanbul is my favorite city in the world," the mayor said. "I could spend my days around the Blue Mosque area and my evenings at Pera," he added, highlighting his love for the city, where the East meets West.
As of February 2015, Turkish Airlines now offers direct flights from Istanbul to Porto or vice-versa, so it is now more than easy to plan a trip to Porto for a weekend getaway. The flight takes about four hours from Istanbul to Porto. Currently, Turkish Airlines offers direct flights four times a week. However, Turkish Airlines' Porto Office Director, Ali Bulut, said since the launch of the flights, there has been a great exchange of tourists between the two cities. "Four days a week is not enough anymore. Turkish Airlines will be offering flights seven days a week very soon. This shows the potential of the tourism industry between the two countries," Mr. Bulut added.