Every time tourist groups walk through Istanbul's famed attractions like Hagia Sophia, the Süleymaniye Mosque, or Topkapı Palace, they stand in awe of their magnificence. This time, we invite you to discover a lesser-known sight of Istanbul off the beaten path, asking you to watch your every step and experience the weary and abandoned houses and old-fashioned shops whose owners are ready to share distant memories from the past.
Bordered by the neighborhood of Süleymaniye which is named after the famous Ottoman architect Mimar Sinan, "Sinan the Architect," whose namesake also includes a complex of mosques, Vefa is an Ottoman-era residential area in the Fatih district. Presumably more explored by students of Istanbul University situated nearby, the picturesque quarter is home to Vefa SK, one of the historic football clubs of Istanbul, a long-established high school and a famous "Boza" shop - the oldest in town - where you can enjoy a famous malt beverage that hails from the early Ottoman period.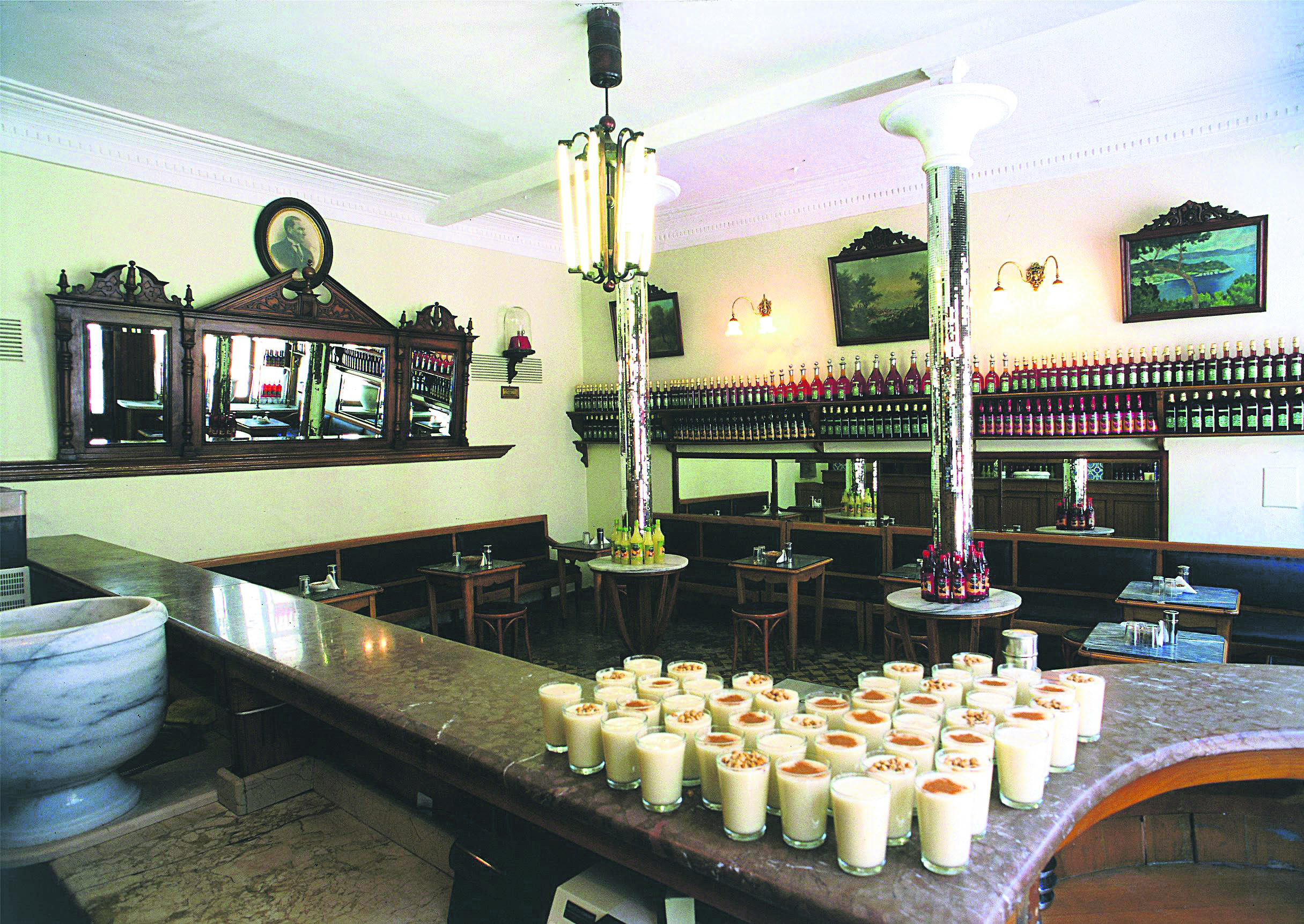 There is a common misconception that Vefa was named after the Boza shop. However, with a history spanning over half a century, the area took its name from Sheikh Ebu'l-Vefa; a senior Sufi who was brought from Konya during the reign of Mehmed the Conqueror. Remaining unnoticed, Vefa quietly became a secret haven for scholars. A social complex (külliye), library and a madrasah were established for the sheikh's activities. In the Byzantine era, the area was at the intersection of the city's main points. Walking along its narrow streets, you may be surprised to find how it has morphed into a clutter of dilapidated houses. Undoubtedly, the large-scale fires which have broken out in Istanbul played a big role in the area's dilapidation.
When heading to Vefa for a taste of its famous Boza, tourists should also visit the Vefa Church Mosque, a former Eastern Orthodox Church, which was converted into a mosque by the Ottomans. Although it pales in comparison to the grandiose Hagia Sophia, Istanbul's churches-turned-mosques are a revelation to the common saying that Istanbul is a city of unparalleled cultural richness and contrasting beauty. On one side of the mosque you see a minaret, while the interior harbors Roman marble columns, Christian mosaics and frescoes. Dating back to the 10th or 11th century, the church is believed to be dedicated to Hagios Theodoros.
Your next stop will be the Atıf Efendi Library, a beautiful example of Turkish baroque architecture from the 18th century. Established by Atıf Efendi, a divani poet who lived under the reign of Sultan Mahmud I, the stone library is a place where visitors get a practical taste of Turkey's past. As the second independent library of the Ottoman Empire, this historic place is home to more than 3,000 manuscripts, all of which have been transferred to digital platform. Over 6,000 books written in the ancient Ottoman alphabet are also available here.
After a brief nostalgic tour around the neighborhood, now it is time to turn our sights to the "Vefa Bozacısı," a shop selling the infamous fermented malt beverage made from wheat.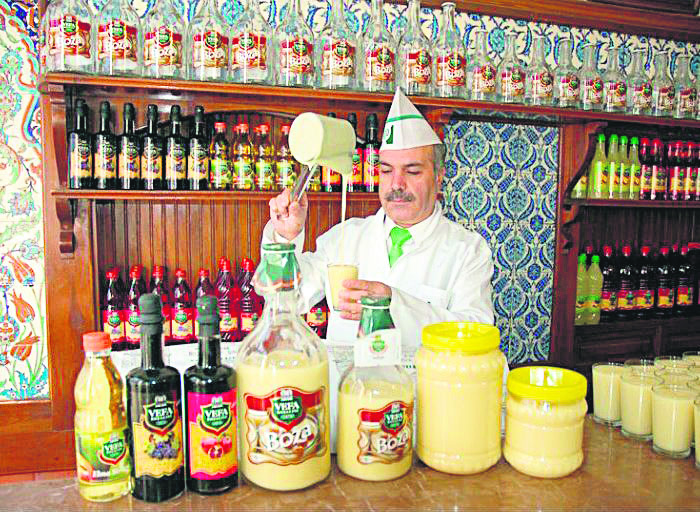 Boza, with its deep roots in history, has always been associated with winter. In the past, boza sellers used to pierce the silence of cold winter nights by calling loudly to people at home. "Booozaa! Who wants booozaaa," they used to say. Originating in Central Asia in the 10th century, boza is popular in different Turkic regions. In the 17th century, there were already dozens of boza sellers in the Ottoman capital. However, the notable Sadık Bey, an Albanian traveling boza seller, gave people the taste of the boza many people still enjoy today. He was the first boza seller to use marble vessels instead of barrels to store the beverage, because the barrels would produce bacteria and give an unpleasant smell to the drink. Traditional boza has many health benefits, too. Evliya Çelebi, a famous Ottoman traveler, wrote in one of his accounts that boza strengthens the body, increases blood flow and increases breast milk if consumed by lactating women.
In 1876, Sadık Bey opened a shop in Vefa and quickly became popular with the imperial palace and locals. Today, Vefa Bozacısı is run as a family business. With beautiful İznik tiles adorning the walls and floors in red, turquoise and blue, old-fashioned bottles and Victorian mirrors, the shop has an attractive décor all its own. After enjoying a big cup of boza, top off your culinary experience with "leblebi," a roasted chick pea snack. Do not forget to take some home.