Master bookbinder Rafet Güngör, 67, is busy passionately repairing a worn-out book. There are binding molds, brushes, covers and old books strewn about at the Süleymaniye Binding House in Fatih's historic Vefa district. In the back of the workshop, 250-year-old antique binding tools catch the eyes of visitors. Old books appear as though they are excited to return to their original form. The book that Güngör was repairing when we visited him at his workshop is more than 800 years old. He began talking to us with great enthusiasm about the delicate nature of his job. "I first dismantle the book by separating its pages and its cover. I then attach Japanese Washi tape to each hole along with baking soda. The last stage is rebinding," he said.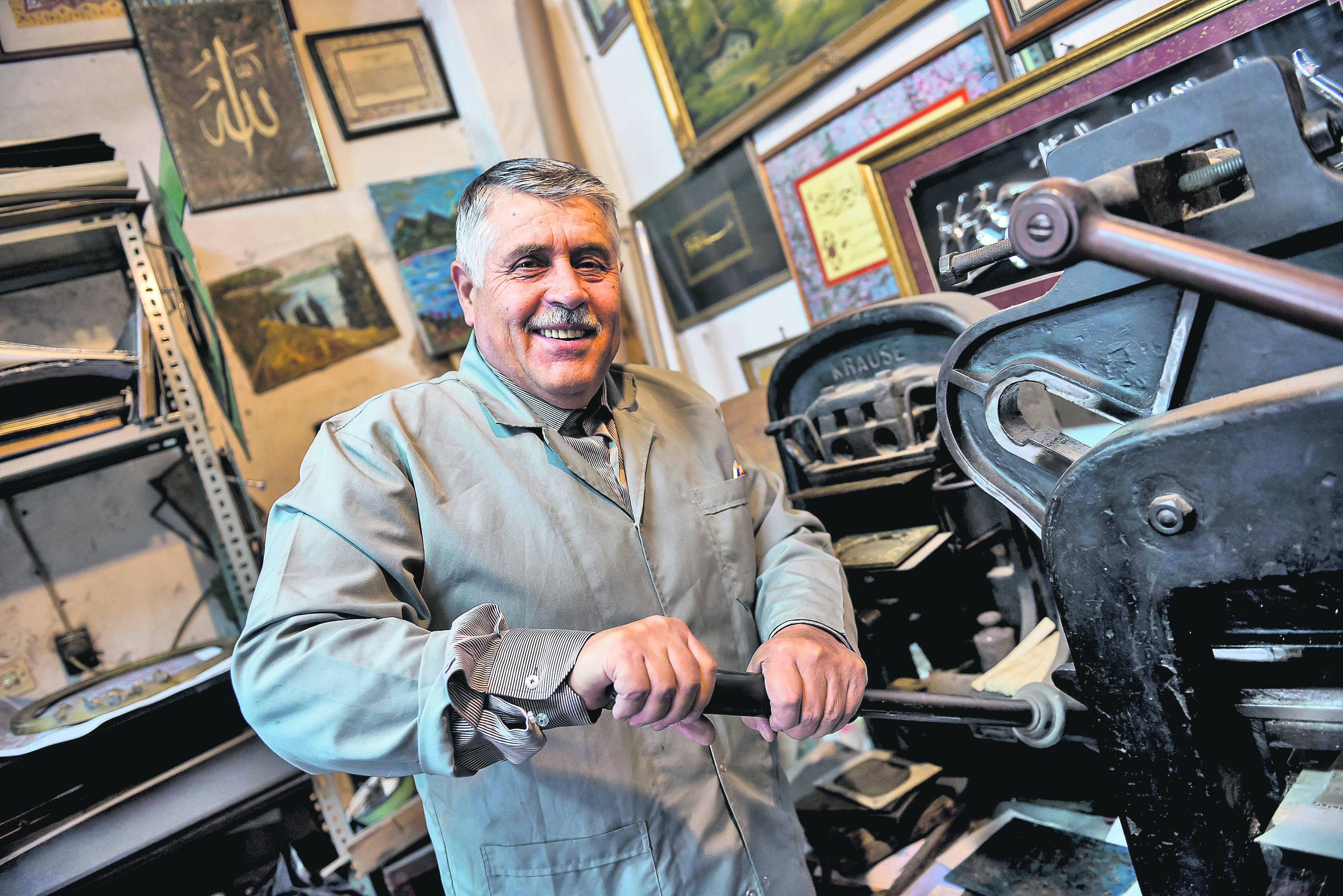 Güngör has devoted himself to bookbinding for the last 50 years. Describing his passion for books, the bookbinding master is proud to have started working at the Süleymaniye Library when he was young because he learned the secrets of bookbinding from professionals. Specializing in the restoration and repairing of old works, Güngör has also spent many years devoting himself to water marbling and calligraphy, the two art forms that embellish the sides of these books. His dedication is apparent on the walls of his workshop, as they are covered with water marbling and calligraphic art works.Güngör was very young when he found himself in the bookbinding business. After working at Süleymaniye Library, he was assigned to the Ottoman archives for 10 years. When he retired, Güngör could not give up his devotion to his craft and began to exhibit his mastery at his workshop.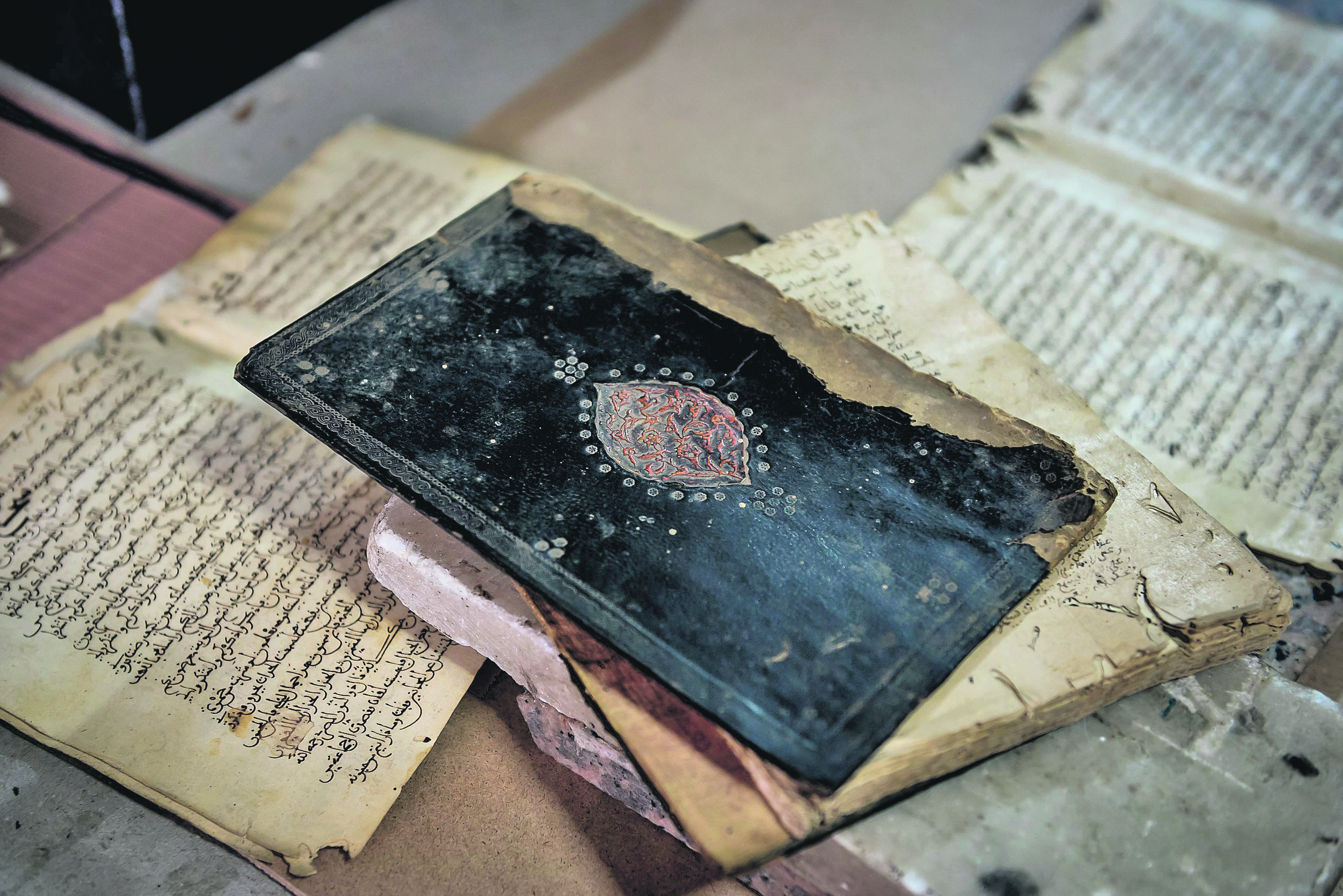 When asked about the essential knowledge necessary to be a master bookbinder, he said: "A bookbinder must familiarize himself with the book he is going to repair. Which period does the book come from? Is it a book from the Ottoman-era or the Seljuk-era? A bookbinder should also know Ottoman Turkish, Arabic and Persian," he said, adding that a bookbinding master must know about each of the different types of paper. "I learned everything from my master, İslam Seçen. Although 50 years have passed, I still see myself as an apprentice. Even if we have enough knowledge for our craft, we still consult each other. Book arts require having a keen eye," he stressed.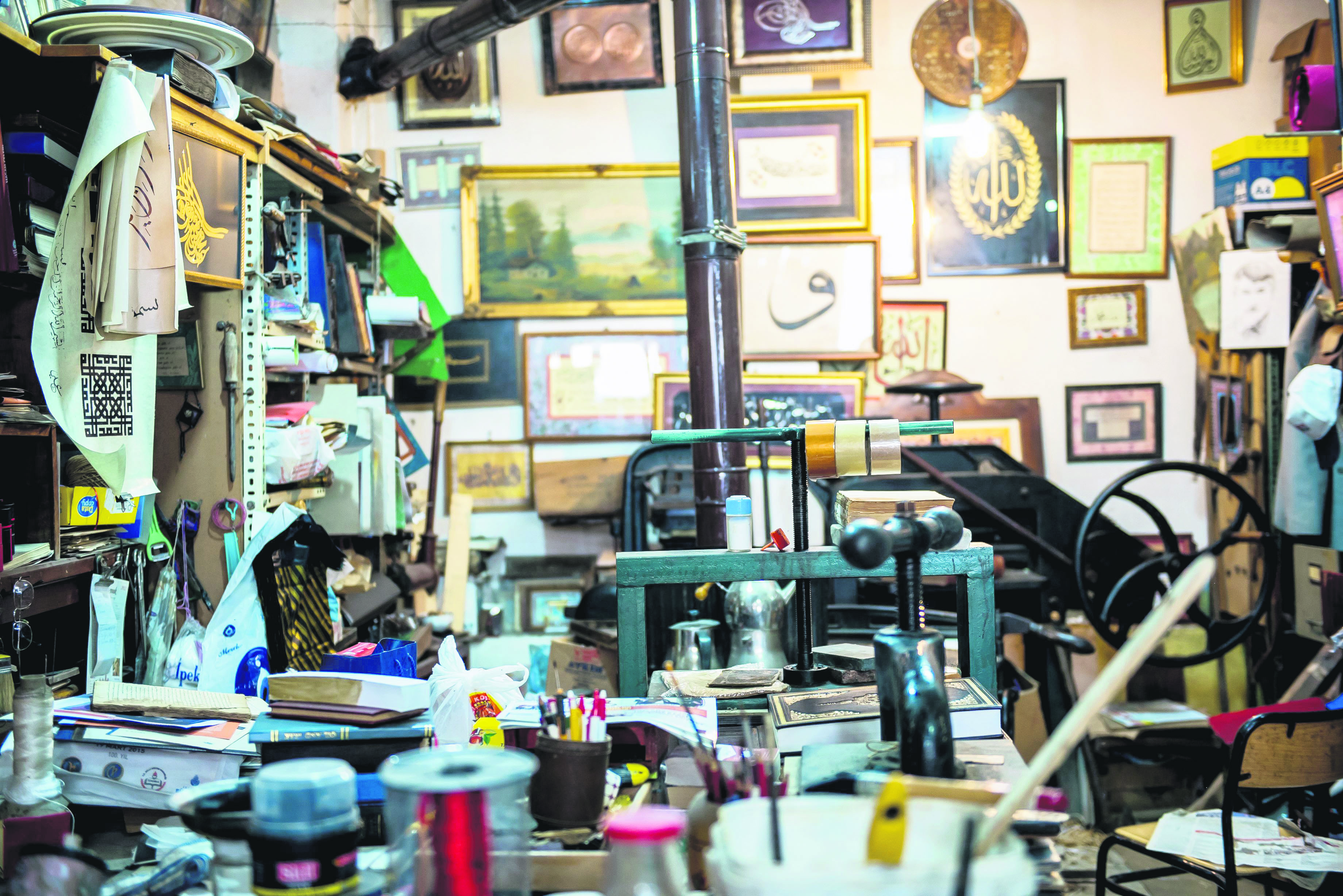 Bringing many historic works back to life, Güngör has been brave enough to repair the most precious and difficult books, like the Quran of Caliph Osman, which is kept in Topkapı Palace. He has also traveled to many countries to perform book restorations. In 1985, he restored a Quran in Syria for a second time, which was dedicated to Sultan Abdülhamid. The famous Nizamiya Madrasa Library, which was founded in Damascus at the time of the Abbasids, was transferred to a new place, after which Güngör was assigned as a UNESCO staff member and opened a new binding workshop in the library in 1989. Güngör trained many students and staff members. He also restored the "Kaside-i Bürde," a manuscript written by Selahaddin Eyyübi, as well as the works of Muhyiddin Arabi.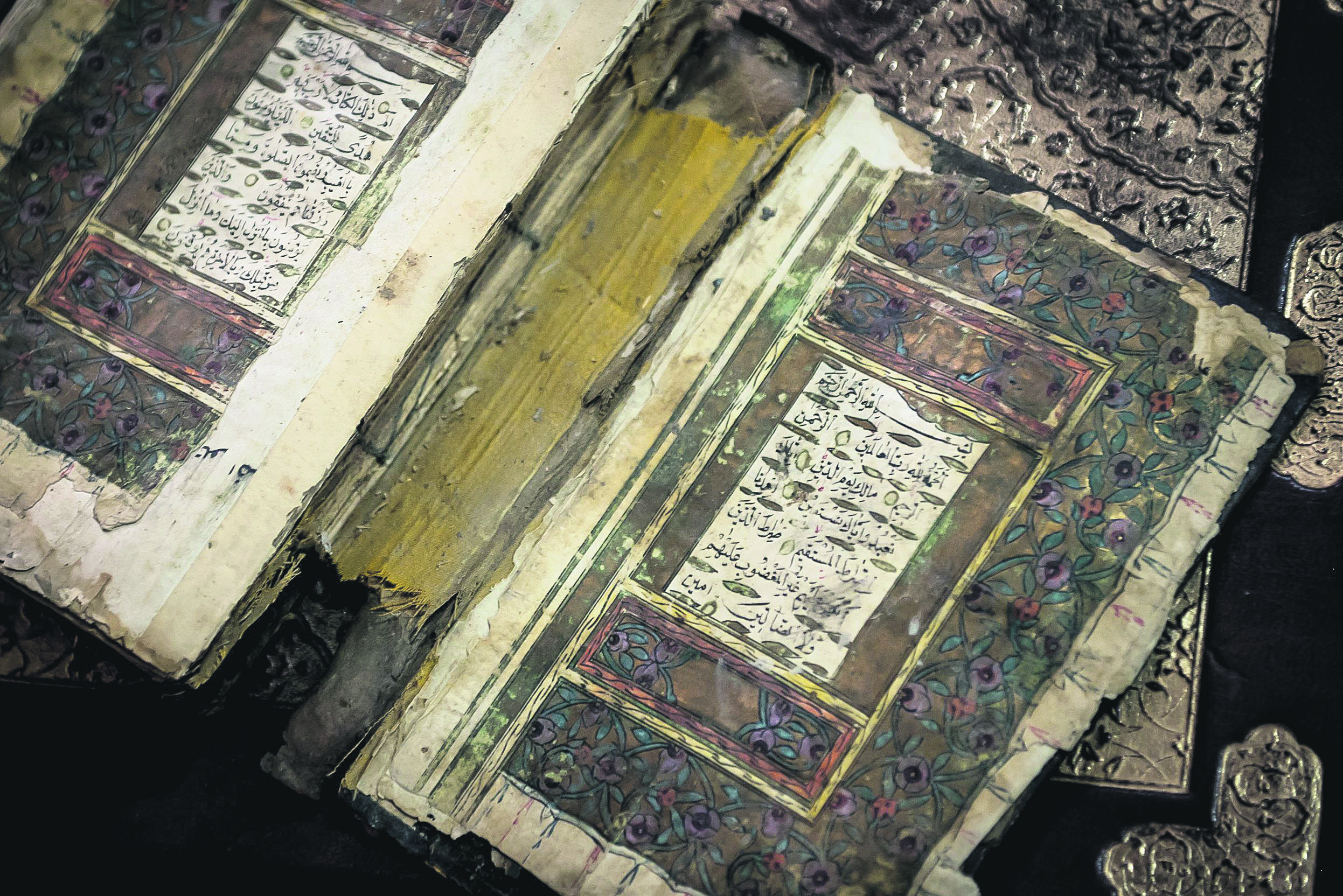 One of his most legendary projects was the binding of the world's biggest Quran - weighing 500 kilograms whose dimensions were 1.5 meters wide and 2.5 meters long - from Afghanistan. Güngör enthusiastically accepted the project, binding the entire holy book, which contained seven meters worth of written scripts. "Before asking me, they offered the job to bookbinding centers in Iran, Pakistan and Russia, yet those masters did not accept it due to the arduous nature of the task. I finished it in just four months. This is the biggest inheritance that I am leaving to the future generations," Güngör said. While we spoke to him, he looked happy and proud to be restoring so many books as well as doing what he is passionate about.
His workshop is open every day. Güngör's skilled craftsmanship leads many antique book collectors, businessmen and laypeople with old books that were given to them as heirlooms all come to knock on his door. Film professionals also want to get a glimpse of his workshop. Recently, Güngör made a cover for a Bible that will be used in a movie set in the Byzantine era. He has also created book covers for the popular television series, "The Magnificent Century." Having devoted his entire life to restoring old books, Güngör says that completing one bookbinding project can take anywhere from one week to one month, depending on the condition of the book. While showing us some examples displayed on his bookshelves, the master told us that the most magnificent book covers were made during the time of Mehmed the Conqueror and the Mameluke Dynasty. "Science flourishes through books, and these written artifacts are kept alive by their covers," he said, stressing the importance of bookbinding through the ages.