President Recep Tayyip Erdoğan's recent visit to three Latin American countries - Peru, Ecuador and Chile - is a continuation of an earlier focus on the region that started in February last year with visits to Cuba, Colombia and Mexico. It is no coincidence that Turkish TV dramas entered the Latin American market almost exactly at the same time. Certain clues indicate that the way Turkish foreign policy works and the codes of Turkish dramas resemble each other. Erdoğan is the first president to visit Peru and Ecuador in Turkish history and the second to visit Chile long after late President Süleyman Demirel, who traveled there in 1995.
It is evident that Erdoğan's ongoing visits to Latin America and their reflection in the media continue to attract great interest and sympathy among Latin Americans. Indeed, Turkish TV series' are the rage across all the Latin American region. When it comes to broadcasting and Latin America, the picture we saw 30 years ago has interestingly and quite literally changed in favor of Turkey entirely.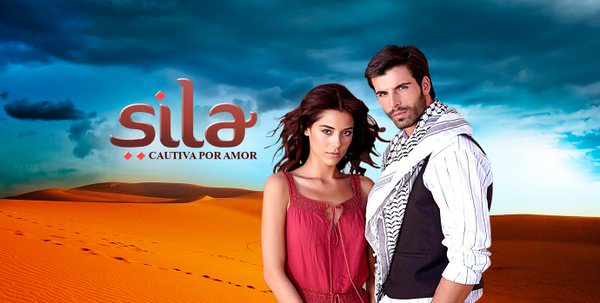 About 25 or 30 years ago, Latin American TV series' stormed Turkish TV channels and their actors became well-known figures in Turkey's social and daily life. After private TV broadcasting was introduced in the 1990s, Turkish audiences began to watch more local content. Latin American TV series' first disappeared from prime time slots, then the screens and finally from the public imagination altogether. Today it is obvious the roles have reversed. Turkish TV series' are watched with great interest in the region. To illustrate, ATV's TV series "Sıla," which is broadcast in Chile, received as high a rating as the Copa America qualifying match between Brazil and Chile.
Since the early 2000s, Turkish TV series' began being exported to international markets and have so far been broadcast in almost 100 countries on four continents. The content that first gained popularity in the Middle East and Balkans was then licensed in former Soviet countries, Russia, the Baltic, Scandinavia, Central Europe, Latin America, Southeastern Asia, the United States - notably Spanish-speaking TV channels - and Africa, respectively.
The expansion of Turkish TV series' beyond the Middle East, Balkans and former Soviet countries, the three main markets bearing similarities and common features with Turkey's culture and history, is closely associated with the multilateral and initiative quality adopted in Turkish foreign policy in recent years. We have heard many times that Turkish TV series' take on an important role and are used like an icebreaker during international visits of Turkish bureaucrats and state representatives. The number of foreign country representatives praising Turkish TV series' at joint press conferences is considerable. In this regard, the Turkish TV series serves as a form of soft-power in foreign policy.
Bearing in mind criticisms that Turkey "diverts from a Western foreign policy orientation," Turkish TV series' continue to push the limits. The current scene also supports the statement of presidential spokesman İbrahim Kalın who claimed, "The end of a Eurocentric world vision and the necessity of interdependency on relations and trade."
The main reasons for why the Turkish TV series attracts so much interest and is loved so strongly obviously involve their people-oriented nature; reflecting emotions and relations in the most natural way, and the use of dramatic elements, including contrasts between the West and the East. Interestingly, both Erdoğan and Prime Minister Ahmet Davutoglu emphasize the "people-oriented" nature of Turkish foreign policy, perhaps because it forms the foundation of the business world in Turkey.
There are a number of initiatives that the government has adopted to develop Turkish TV series exports. Last year, the Culture and Tourism Ministry and the Economy Ministry as well as the Investment Support and Promotion Agency made significant contributions to introduce Turkey and Turkish TV content at MIPCOM - the world's biggest content fair focused on the TV industry - where Turkey was also the "Country of Honor." Moreover, incentive programs allow a significant part of the marketing and promotion expenses of Turkish TV distributors to be met by the Treasury.It seems that Turkish TV series' and foreign policy will continue to expand their borders on a daily basis while supplementing and supporting each other.*Ziyad Varol is the licensing and digital manager of Acqusition, Sales and Platforms Department at private TV channel ATV.