Perfume is a word that is derived from Latin and means "through the smoke" (per fumus). That is, the ancient Romans used perfume. In fact, it is clear that the Ancient Egyptians also used perfume, while a cuneiform tablet, dating from the second millennium B.C., mentions one Tapputi in Mesopotamia who was a perfume maker.
It is known that perfume was used in the Indus civilization (3300-1300 B.C.). Perfume is mentioned in ancient texts as being for "royal personages." That is, perfumes from the very start were a luxury item.
Early Christian societies were familiar with perfumes, however, use was restricted to priests who were to use the scented liquid in religious ceremonies.
With the advent of Islam some innovations came into the production of perfume. Muslim scholars/scientists developed a method of extracting the fragrance of substances through steam distillation. Also, new raw materials were introduced by Islamic civilization.
Perfumes were part of daily life in the Islamic world. The scents were derived from flowers (mainly rose and jasmine), ambergris and musk. Imported orange trees provided orange blossom and citrus scents as well.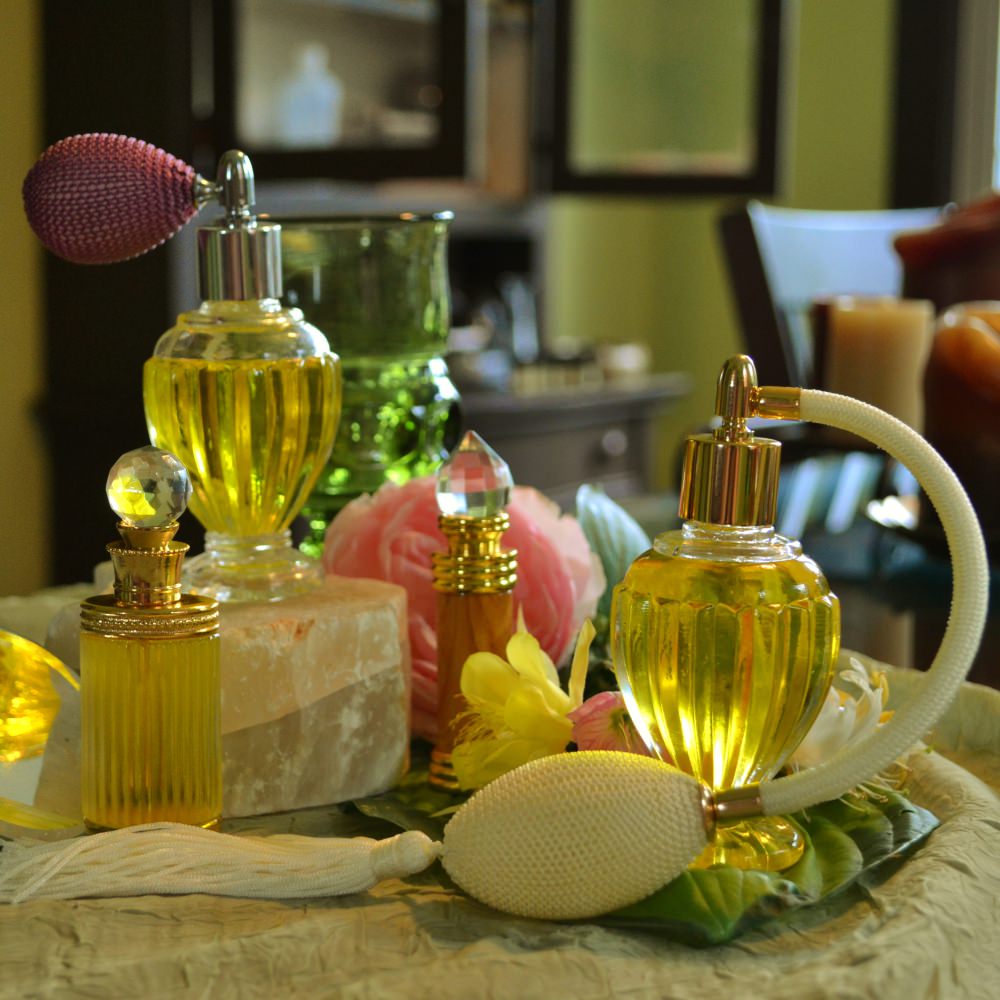 A hadith (saying of Prophet Muhammad) directly mentions the use of perfume. "Taking a bath on Friday is compulsory ... and the cleaning of the teeth with miswak and the use of perfume, if available" (Sahih Bukhari)
Al Zahrawi, who was a physician from Cordoba, wrote a treatise called "The Medicines of Beauty" in which he dealt with cosmetics. Here Zahrawi provides information about perfume and mentions perfumed sticks. According to the section on cleanliness in "1001 Inventions; Muslim Heritage in Our World" (second edition), published by the Foundation for Science, Technology and Civilisation, these sticks were like modern-day roll on deodorants.
Two Muslim scientists, Jabir ibn Hayyan (Geber - the father of that beloved lesson Algebra - born in 722 in Iraq) and Al Kindi (Iraq, 801) came up with many new techniques that made perfume easier to produce. Jabir ibn Hayyan developed techniques for evaporation, filtration and distillation. Al Kindi carried out a number of experiments that combined different plants and raw materials, creating new scents. He produced a great number of records on how to create a variety of perfumes, as well as medicines and cosmetics.
We learn again from 1001 Inventions that Al-Kindi wrote a work about perfumes called "Book of the Chemistry of Perfume and Distillations." Here more than a hundred recipes for fragrant oils, salves, and inexpensive alternatives to costlier drugs could be found. The book also described 107 methods and recipes for perfume-making.
Avicenna (Ibn Sina), a Muslim physician, introduced the process of extracting oils from flowers via distillation; this is the most common method still used today.
Perfume came to Europe via Andalusia, as well as being brought by people returning from the Crusades. That is, perfumes started to come to Europe in the 11th century. Records from Pepperers Guild of London dating from the 12th century show that trade was carried out with the Muslims for perfume, as well as for other commodities.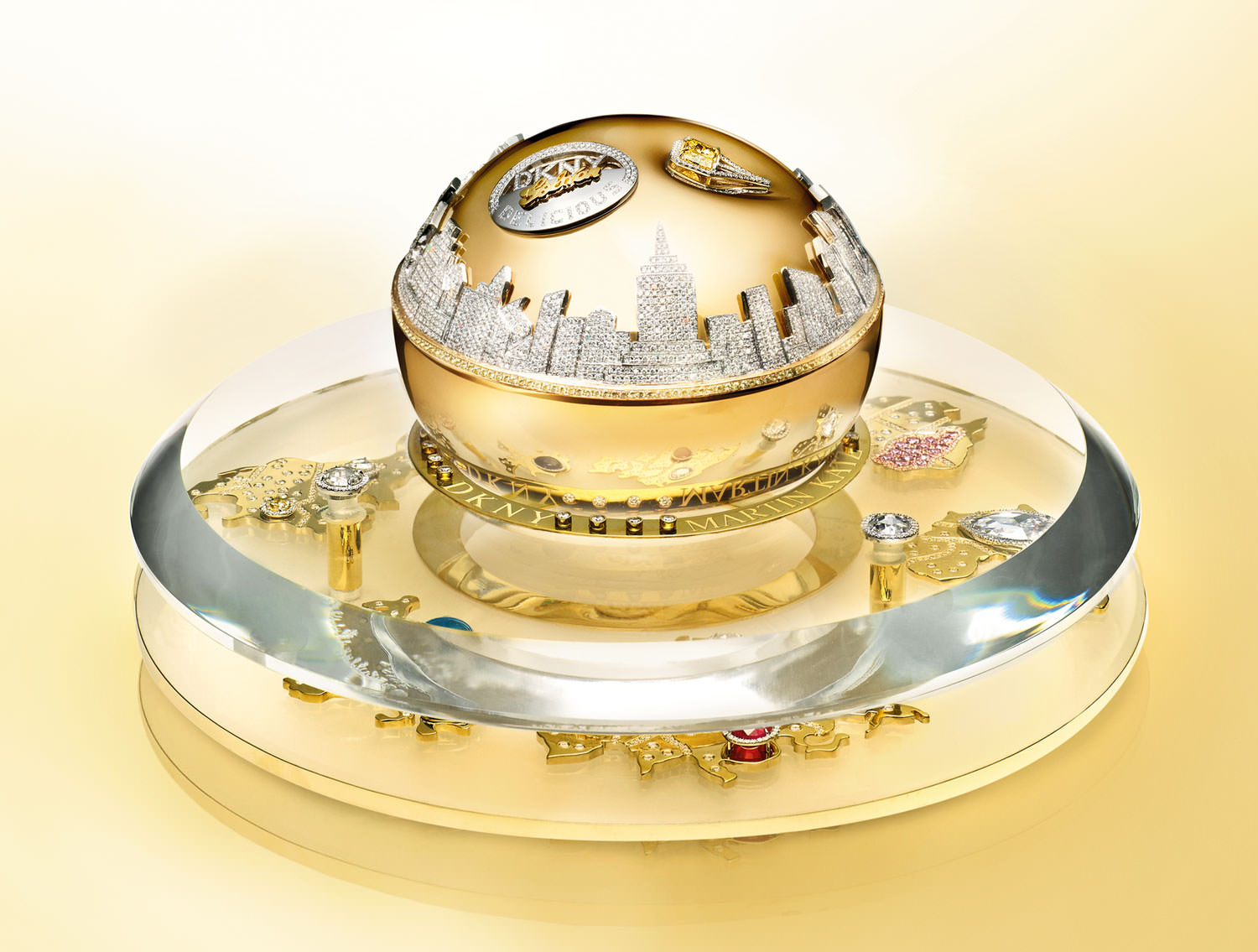 It was the Hungarians, in particular Queen Elizabeth of Hungary, who were responsible for making perfume popular in Europe. In 1370 Queen Elizabeth ordered that scented oils be blended in an alcohol solution; this became known throughout the continent as Hungary Water. In Renaissance Italy the art of making perfumes grew and Catherine de Medici had her own perfumer, Rene le Florentin. His formulas were so closely guarded that a secret passageway connected Catherine's apartments with the perfume laboratory.
When Catherine married the future king of France, Henry II, and moved to France, she took perfume with her; it was from this date that perfume became popular in France. In the 14th century flowers started to be grown in the south of France solely for use in perfumes. This region is still the most popular place for growing flowers to be used in perfume.
However, perfumes were still a luxury confined to royalty. At this time in Europe the prevailing idea was that baths were dangerous to the health. King Louis XIV (1638-1715) is said to have been terrified of bathing. It is claimed that throughout his life he had only three baths. This was not a fear that was confined to the Sun King; most of Europe thought in a similar way. The common thinking was that water spread disease, and thus baths just invited the plague.
According to one 16th-century medical treaty "Water baths warm the body, but weaken the organism and widen pores. This is why they can be dangerous and cause different diseases, even death." It was believed that the widening of pores by bathwater made it easier for infections to enter the body. This meant that most of the lower classes gave up on bathing. In Europe and in America people would have themselves sewn into their undergarments for the winter. There was no need to change, as they were not about to have baths.
The Russians were more keen on bathing; indeed, the Russian ambassador to France commented that Louis XIV "stank like a wild animal."
The lack of bathing and the indulgence in luxury items meant that King Louis XIV's palace was the perfect place to launch the popularity of perfumes. Indeed, Versailles, Louis's palace, was perfumed throughout. There were flower petals in bowls in every room in the palace. All the furniture, the fountain and visitors to the palace were sprayed with perfume. It is no surprise that the French court was also known as la cour parfumée (the perfumed court).
But Louis did not stop with his residence. He ordered that the royal perfumer concoct a different perfume for every day of the week. His shirts underwent a stringent routine to ensure that they smelt divine. They were first simmered in jasmine, orange flower water and musk and then boiled in rose water. Just to make sure that the shirts smelled as good as possible they would then be doused with a perfume called "Aqua Angeli," which included essences of aloes, nutmeg, clove and benzoin.
Napoleon did not change the perfume traditions in France. He had two quarts of violet cologne delivered to him each week and used up to 60 bottles of jasmine scent every month.
The heyday of perfume in England occurred again as a prevention against bad smells. Queen Elizabeth I (1558-1603) could not bear unpleasant smells and the ladies in her court all vied with one another to come up with new combinations of scent.
The manufacture of perfume has changed drastically since the Industrial Revolution. In particular, in recent years, new techniques in engineering have made the production of perfumes easier, thus bringing their price down to where everyone can afford them.
But there are still some perfumes out there which are beyond the reach of you (I think) or me (I am sure).
Below are listed the 10 most expensive perfumes in the world: (http://www.therichest.com).
Coming in at no. 10 is Annick Goutal Eau d'Hadrien. This perfume costs a mere $441 per ounce. The perfume includes lemon, orange, grapefruit, citron, cypress extracts and extracts from a mysterious Madagascar plant ylang ylang.
No. 9 is Jar Bolt of Lightning, which sells at $765 per ounce. This perfume was designed by a jeweler; that is, it is not the perfume, but the bottle that jacks up the price (this is true for many of the perfumes in the top 10). The bottles are hand cut.
No. 8 is different in that it is the flowers used that put the price beyond the reach of most of us. Joy by Jean Patou sells at $800 per ounce. First launched in 1936 and designed to lift people's spirits during the great depression, it is a highly regarded scent. Joy uses 10,000 flowers and 336 roses to create a single ounce. The idea that a sky-high priced perfume was designed to help people be happier at a time of universal poverty is one that frankly I find quite strange. But I guess it worked, or why would this perfume have been voted perfume of the century by the Fragrance Foundation?
No. 7, Caron Poivre ($1,000 per ounce), no. 6, Hermes 24 Faubourg ($1,500 per ounce) and no. 5, Clive Christian No. 1 ($2,150 per ounce) are pricy due to the exquisite bottles the perfumes are sold in.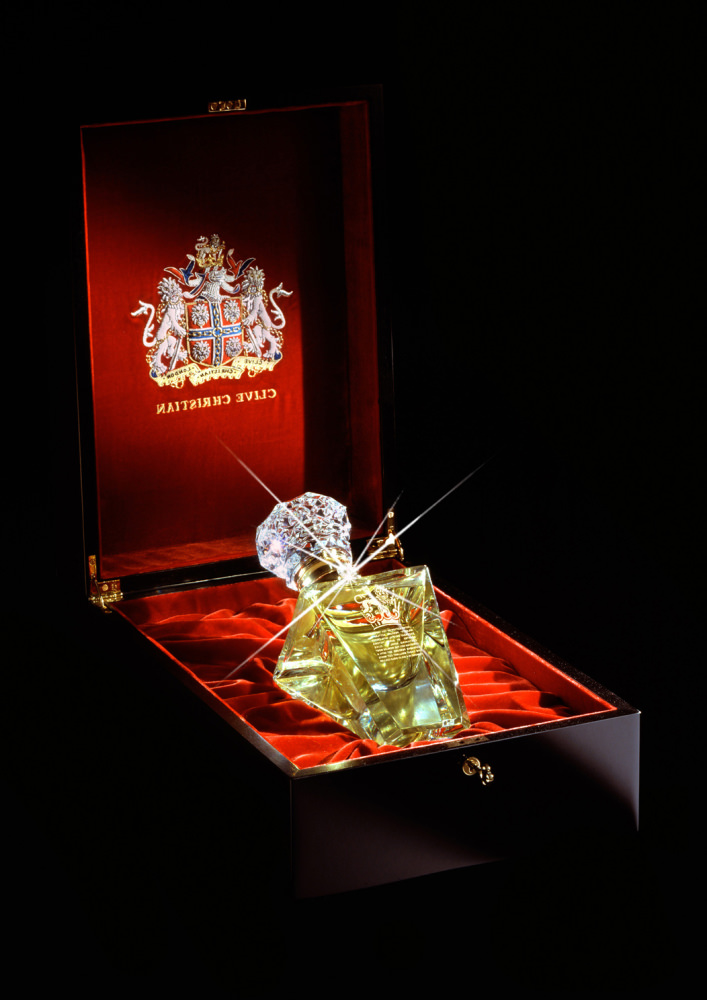 According to the Guinness Book of World Records, Clive Christian No. 1 Imperial Majesty Perfume (above) is the most expensive perfume in the world. Only 10 bottles were ever produced.

No. 4, Chanel Grand Extrait ($4,200 per ounce) is the purest Chanel No. 5 ever produced. No. 3, Baccarat Les Larmes Sacrees de Thebes ($6,800 per ounce) is expensive both for the bottle - made by Baccarat, the crystal manufacturer, and the perfume. The perfume is a limited edition, thus making it a rare and expensive perfume. No. 2 is Clive Christian No. 1 Imperial Majesty Perfume ($12,722 per ounce); this perfume, according to the Guinness Book of World Records, is the most expensive perfume in the world. Only 10 bottles were ever produced. Again, it is the bottle that commands the price. The perfume is Clive Christian No. 1, but the bottle is topped by a 5-carat diamond in a solid 18-carat gold collar.
Well, what is no. 1? DKNY Golden Delicious Million Dollar Fragrance Bottle. Guess the price? Yes, that's right. $1,000,000! And again, it is the bottle that commands the price. The bottle was designed by jewelry designer Martin Katz, and is made out of 14-karat yellow and white gold. As if this was not enough, there is a total of 2,909 precious stones on the cap. These have been arranged to replicate the New York City skyline. However, before slapping your hand to your forehead in despair that someone spent this much on what is basically scented alcohol, note that the proceeds from the sale went to the charity Action Against Hunger.So that is the past and the present of perfume. What about the future?
The future of perfume looks rosy as well. One Dutch "perfume artist" Lucy McRae is working on a pill. The pill is to be swallowed and then it will transform human sweat into a pleasant scent.
So, next time you set out to purchase a perfume, either as a gift to another or an indulgence for yourself, remember the long journey that scent has undergone; from India and Africa to the Middle East to Europe and the Americas... perfume is here to stay, but perhaps it will not be in bottles in the future, but in little capsules we take with our vitamins. Happy Valentine's Day!