This year's Dream Yoga Festival, aptly titled "Breeze of Serenity," is the culmination of years of like-minded souls coming together to share and further their practices, while doing so in one of Turkey's most sacred, off-the-beaten-path and relaxing spots, the very popular Kabak Valley. Situated in Fethiye, between its point on the Lycian trail and the stunning Mediterranean Sea, Kabak is a nature lover's paradise where the mountains, forest and sea collide, all with a wide range of thoughtfully designed cabins, bungalows and tree houses as well as tents for people to best experience it. There is something to learn and a place to stay for everyone at this festival that boasts 20 teachers and hundreds of participants, making this truly one of the best health and spirit congregations to happen in Turkey.
From May 19 to May 23, the Dream Yoga Festival is not only a great way to kick off the summer season, but it also gathers together leading teachers of a variety of mindful practices from all over the world, making it a wonderful experience to revitalize your mind, body and soul. This year is the third festival of its kind, and as the years pass, this joyous gathering just keeps on getting bigger. Yoga lovers and enthusiasts of mindful practices and all things positive congregate at this now yearly event to do what they love best together and in a setting of pure peacefulness and bliss.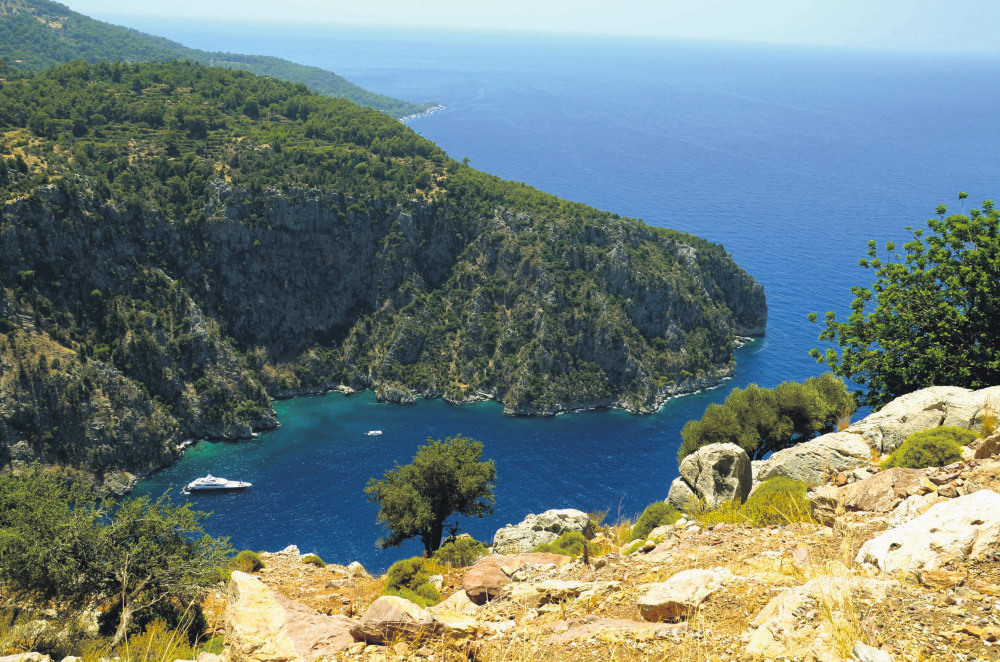 Kabak Valley
Twenty guides in a variety of disciplines will be participating at this year's festival offering workshops spanning from a variety of yoga and therapy. Workshops on Budokon, a combination of yoga, martial arts and meditation will be led by Los Angeles-based Cameron Shayne, the creator and founder of the style itself and Budokon University. Roberto Milletti brings his Odaka Yoga, a medley of yoga, martial arts and zen in three-successive evening classes. Athens-based Konstantinos Charantiniotis, founder of the Bhavana Yoga Center will be leading morning group yoga lessons, in his style, which also combines the spiritual and self-healing elements of yoga, while French-native Mathieu Boldron will be offering workshops on mindfulness, such as changing perspectives.
Moving on to the many expats on board, there will be Ulli Almendinger, a German native and now Istanbul resident, whom will be sharing her Ayurvedic expertise. Judith Liberman, a French expat who has also been in Turkey for more than 10 years and has also released her own storytelling book and has a radio show in Turkish, will be sharing her storytelling therapy style. Hailing from Quebec, Jessie Sullam will be offering workshops on aerial yoga and Naomi Altunsoy, a Californian-native-turned Bodrum expat, will be leading workshops on Stand up Paddle and yoga.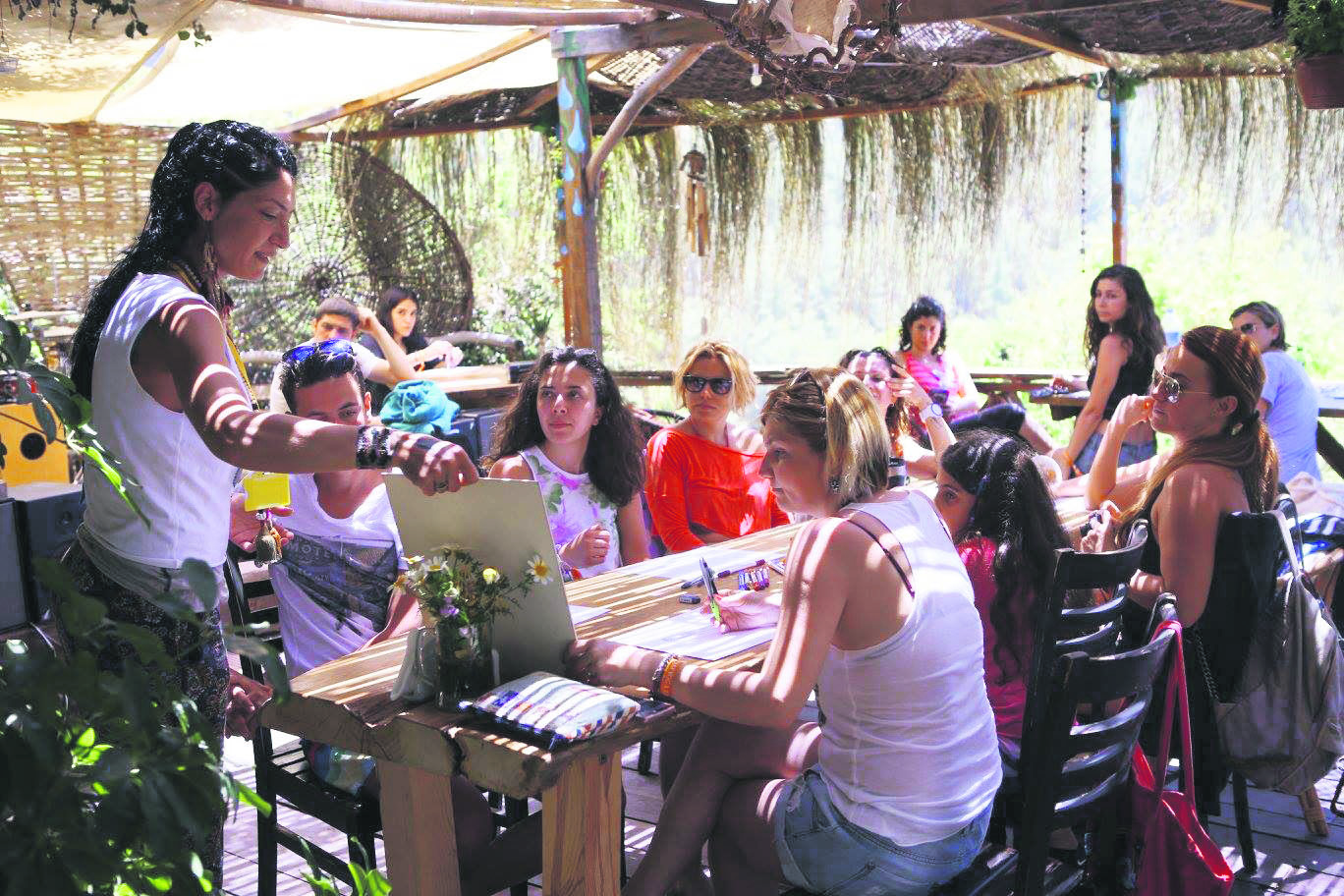 Many of Turkey's finest teachers of similar sports and holistic practices will also be on hand, such as Ece Dundaralp, who will be offering daily Tai Chi sessions. Serdar Prem will be leading yoga courses on love and healing relationships, while Haluk Özen will be teaching aromatherapy. Feride Gürsoy will lead Family Constellations, while Melis Ulaş will be sharing her knowledge on raw nutrition and Samiye Özbas Soysal will be holding workshops on astrology. There will also be a percussion workshop, writing and ground therapy and a variety of yoga styles on offer by Turkish teachers. These are just a sampling of the 20 teachers and their courses that will be available during these five full-days of sharing and learning.
Classes, which will start at 7 a.m. and will continue throughout the day until 7 p.m., will be open to all who can come and go and pick and choose as they like. Accommodation for the festival is being held at six different venues housed in Kabak Valley and include a package deal of stays in bungalows, caravans or tents. The cost for four nights stay, breakfast and dinner and free entry into all of the workshops events, spans between TL 1,150 ($403) and TL 1,450 depending on which venue and type of accommodation you desire.
Each venue chosen to host the event upholds its own characteristic charm. There is Turan Hill Lounge, a Kabak classic as it is the valley's original camp grounds. Situated higher up on the hill with cushioned terraces and stunning views of the valley, Turan Hill Lounge offers tent options or their characteristic tented platforms and also has a pool.
Natural Life, a newer favorite with closer access to the beach and lush green grounds, usually offers bungalows, some even en suite, however having sold out already for this festival due to the high demand, there is now only space left to camp out in a tent in.
Latcho, whose theme has an emphasis on music, has newer en suite bungalows with private pillowed terraces with views of the valley or the sea and are probably the most comfortable option left, while Lilith, accommodates their guests in converted gypsy caravans or tents. Yerdeniz, this year's newest addition offers bungalows and tents in their campsite situated on forested grounds.
The expansive Sea Valley could be the Kabak Valley equivalent of a resort hotel set right along the seafront with bungalows that have private bathrooms situated among olive and pine trees, offering a more upscale option and the closest one to the water, however rightly so has already sold out.Now be forewarned, this valley and accommodation may not be for the faint of heart. It definitely takes a courageous soul to come out to this remote and rustic environment. Although certainly more developed over the past decade, it used to be that a donkey would carry your bags down a steep trail that did not allow for car access. Dressing comfortable with sturdy footwear and layers to protect you from the day's beams and the nighttime chill are all par for the course, and a flashlight won't hurt! But once you enter this precious valley, which becomes a passion for most who make the visit, the energy and blissful vibe of being in nature and near the sea, well makes up for any difficulties in staying in shared and close quarters. With the masses coming out for these five-days devoted to mindfulness, I imagine the good feelings will be palpable and well worth the trek out there. To find out more about the workshops and accommodation options on offer, visit: www.dreamyogaevents.com.