Are you bored of furniture that all looks the same? Are you looking for something organic and unique for your home that blends the old with the new? Then you might be looking for the Reformist Project, created by Tolga Ulusoy and Egemen Okutur.
Ulusoy was working in the finance sector and had a hobby of collecting old and unique objects. So, when he crossed paths with Egemen, the Reformist Project was initiated, which aims to create unique designs by transforming old, nonfunctional objects into functional and original objects, while preserving or staying true to the "soul" of the original objects. The products range from TV units to wooden coffee tables with black marble tops. Reformist Project's display shop is located in Balat, Istanbul. Daily Sabah met with Ulusoy to discuss the past and the future of this unique project.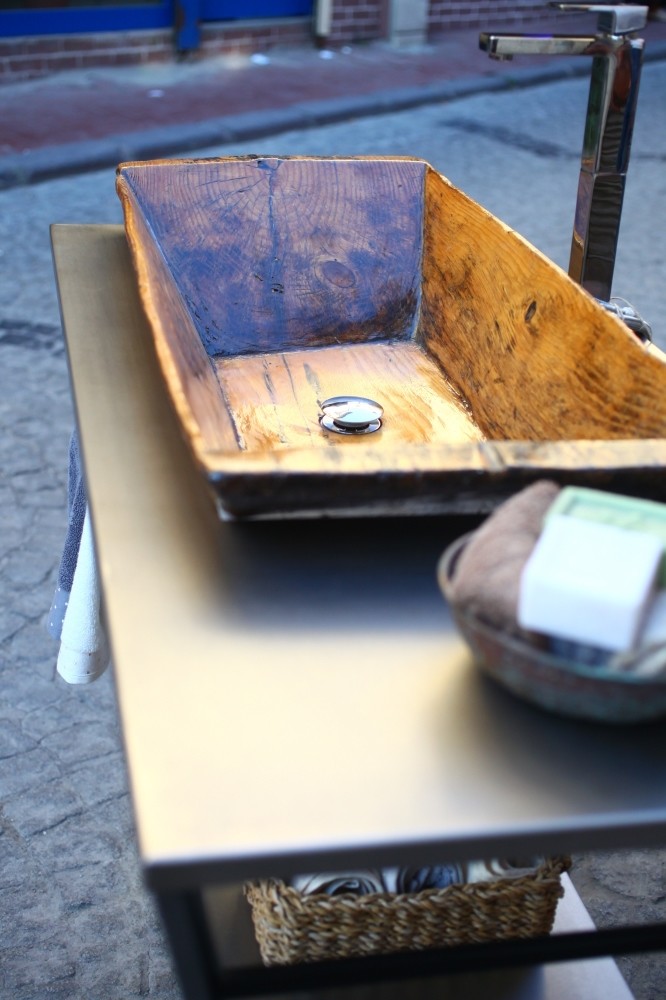 Daily Sabah: Can you tell us about how you first got the idea for Reformist Project? Did you have a personal interest in collecting objects, and how did a personal interest evolve into a project?
Tolga Ulusoy:
The idea for the Reformist Project first came to life in the middle of 2014. The starting point of Reformist Project was to discover valuable objects that have lost their function in real life, and add new meanings and functions for them. Our first collection emerged as the number of unused, idle objects which I discovered while traveling in Anatolia increased, and the question occurred to us as to how we could transform these objects, give them new functions. Once we found a suitable space in a historical building in the district of Balat, this turned into a shop where we sell these transformed objects, and a design office providing project services.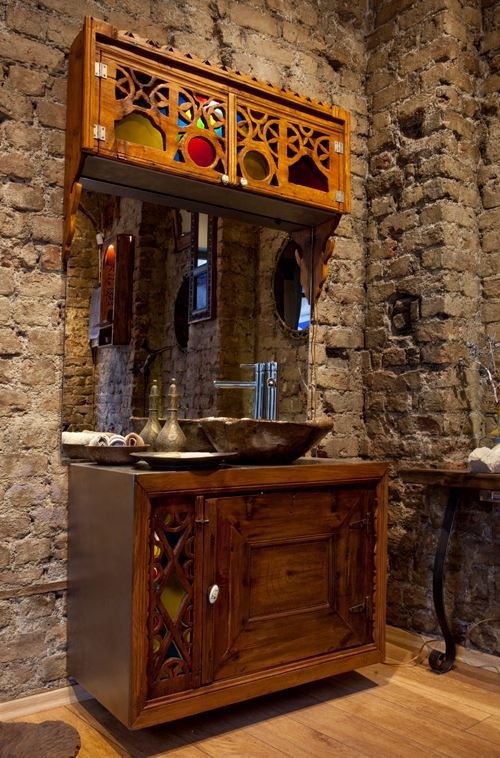 DS: Is there a specific reason for choosing the Balat district as the location for the project?
TU:
The Reformist Project is currently in a historic Greek apartment. We constantly feel the multi-cultural lifestyle and live within the architectural texture of Balat. We thought Balat would be the ideal location for the Reformist Project, which tries to combine the old with the new. In line with our design philosophy, we turned it into a display space without spoiling the original texture of the building, and we continue to preserve its originality.
DS: Can you tell us how and from where the objects used in the project are collected (such as personal taste and functionality); how they are transformed, and what kind of processes and procedures they undergo while you try to preserve the "soul" of the objects?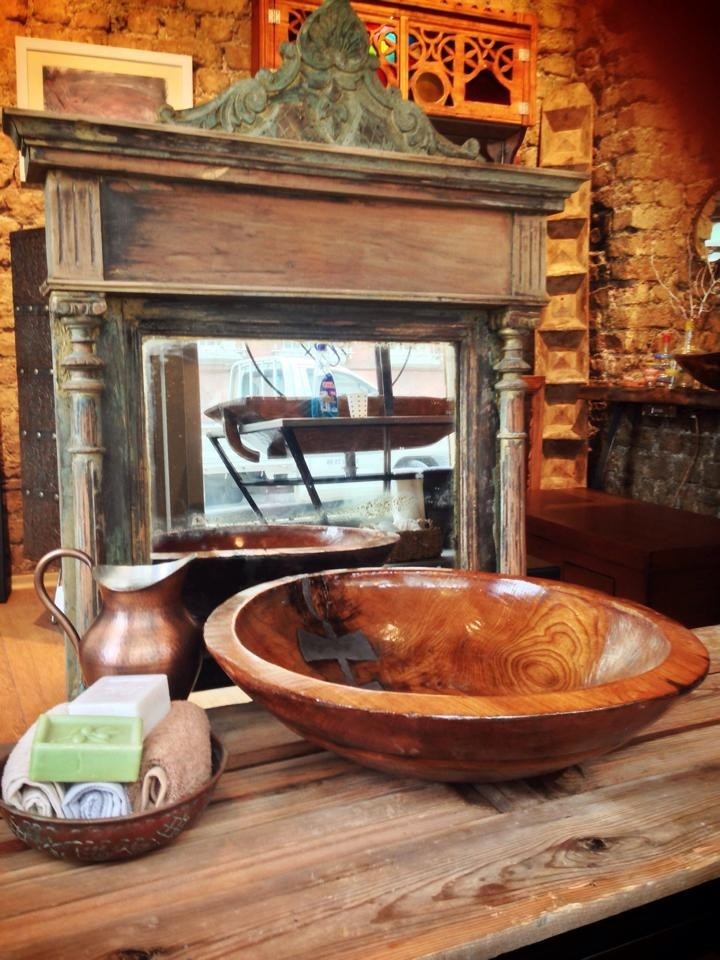 The objects we collect are usually products that are in good condition and suitable for re-designing. The main objects of design are usually raw and functional materials; we try to avoid using antiques from various periods. Our products are always unique and original and one of a kind, as are the objects we choose to transform. We try to be in harmony with these old objects in our designs. We provide solutions for those that want to feel the warmth and familiarity of old objects, and blend them with today's modern style.
DS: How did your paths cross with Okutur? What is his role in the project?
The idea for Reformist Project, and that the project has realized and survived until today, is the direct result of Egemen Okutur's involvement in the project. With our long-term friendship evolving into a solution partnership, the Reformist Project incorporates architecture work with design services. We are still partners in both product design and location design.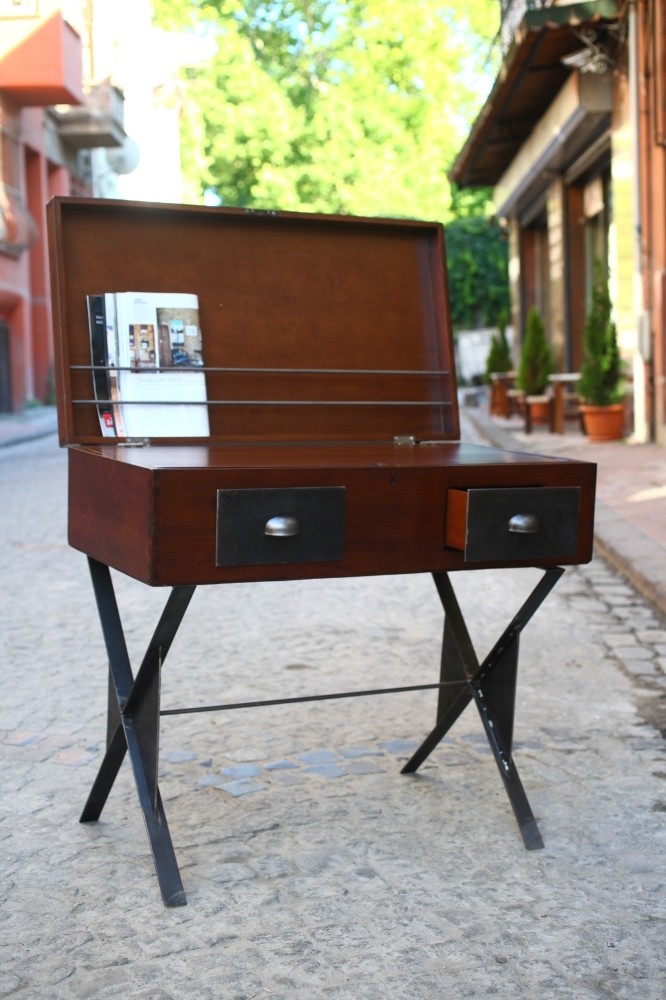 DS: What kind of factors do you consider for the pricing of your products?
All products included in Reformist Project are one of a kind, unique and original; therefore, the pricing is based on these factors as well. Our customers enjoy the privilege of accessing products that are custom-designed and that do not have any counterparts. The retail products in our shop are between TL 2,000 to TL 7,000. Our architectural project and custom-made products are priced according to the budget and demands of our customers.
DS: How was the project received, and how much of the interest in this original project was reflected in sales? Who is usually interested in this project and what is your clientele like?
There is an ongoing and increasing interest in the style and works produced under the Reformist Project, and the high interest and appreciation we have received is priceless. Our clients are those who mostly prefer unique and custom-made products to mass-produced products; those who try to display their tastes and lifestyles. Along with our local clients, there's great interest in the project from abroad.
DS: Is there a plan to extend the project or are there any future projects?
Due to the high interest from foreign customers, we will try to become more accessible to those abroad. We strive to extend our product range to all areas that involve creative design. In addition, our architecture office continues to provide service in all interior design and architecture areas, and our experienced design team continues to prepare and implement project and implementation works for old and historic buildings, as well as location design concepts and projects.
The Reformist Project's shop can be visited at Vodina Street, Balat, Istanbul. For more information on the project you can check out their website at
reformistproject.com
.