Are you addicted to shopping for the latest trends? Are you always on the lookout for the best deals? If so, Istanbul's outlet centers are the place for you. Indeed, the city has some of the best shopping in the world. From bazaars to street markets, to high-end designer shops and some of the most modern shopping centers one can imagine, Istanbul has something to offer everyone and is guaranteed to satisfy your shopping craving. Home to the famous Grand Bazaar, the world's largest and oldest covered market and often regarded as the world's first shopping center, it is no wonder the mega city continues to offer some of the best shopping one can dream off. In the bazaar, everyone who enters is looking for a deal, and bargaining is a skill that has been long mastered over the years. However, if you want to score some great deals in a more relaxing scene, visit some of Istanbul's finest outlet shopping malls where you will find the latest fashion and a guaranteed bargain.
Levent Bazaar
Located right in the heart of Istanbul, Leven Bazaar is where you can shop for luxury brands at affordable prices. Levent Bazaar offers some of the top designer brands such as Alexander McQueen, Ted Baker, Barbara Bui, Harvey Nichols and Karen Millen, and classic favorites like DKNY and Guess, along with a great selection of children's and home decor stores. Whatever your preference, you are sure to find a deal or two. And if that is not enough, after a long day of scoring deals you can relax at the near-by Dedeman hotel and enjoy some relaxing time at the spa.
Where: Levent, open daily
Optimum Outlet
This popular outlet mall is located on Istanbul's Asian side in the upscale neighborhood of Ataşehir. It contains over 130 stores offering great outlet sale prices, as well as many restaurants and even an ice-skating rink. Here you can find popular brands such as Vakko, Mango, LC Waikiki, Koton, Mudo, Tommy Hilfiger and Diesel. It is also home to a Migros 3M grocery store, as well as Koçtas, a home improvement store. This mall is open 365 days a year, so you will never miss a sale.
Where: Ataşehir, open daily from 10:00 a.m. to 10:00 p.m.
Olivium Outlet Shopping Mall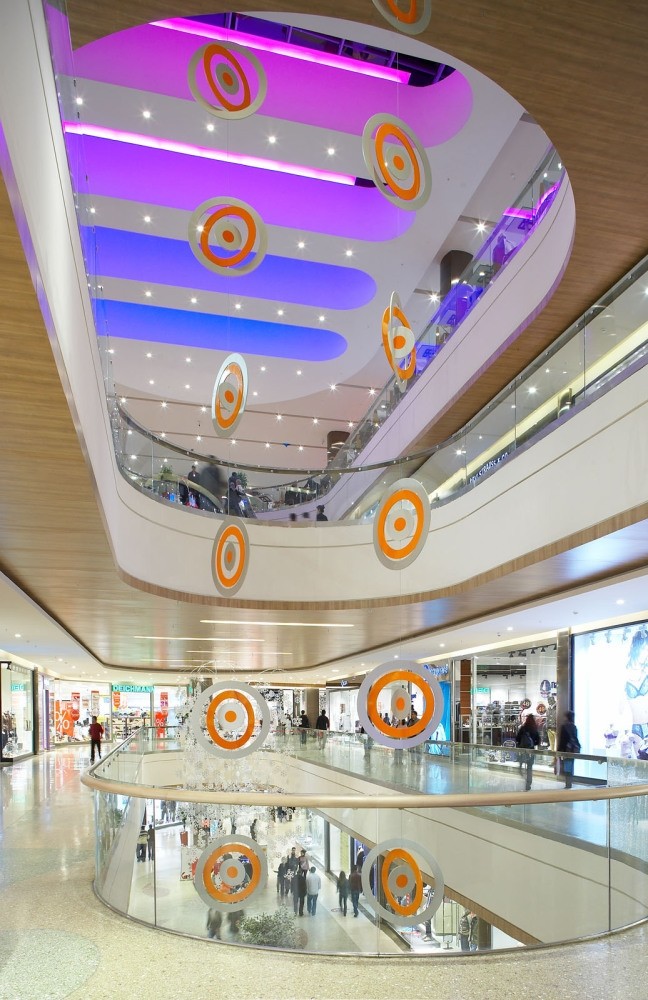 Located in the district of Zeytinburnu on the European side, Olivium Outlet Shopping Mall offers its visitors a simple, spacious and bright environment where they can find some of the latest deals. This popular center offers over 132 brands ranging from home electronics to clothing and home decoration stores. Here you can shop at Mango, Mavi, Sarar, Levis, Nike, Adidas, Puma, Defacto and Karaca, just to name a few. The complex also offers an indoor bowling alley, a rock-climbing wall, a cinema and a variety of restaurants to give you some fuel after a long day of bargain shopping.
Zeytinburnu, open daily from 10:00 a.m. to 10:00 p.m.
Airport Outlet Center
The Airport Outlet is located on the European side close to Atatürk Airport in Bakırköy and has over 116 stores, an entertainment spot for children, a cinema and an ice-skating rink. Well-known brands such as Vakko, Beymen Business, Sarar, Adidas, Mavi, Nike, Mudo, Kiğılı and İpekyol can be found here.
Where: Near Atatürk Airport, open daily from 10:00 a.m. to 10:00 p.m.
Starcity Outlet Center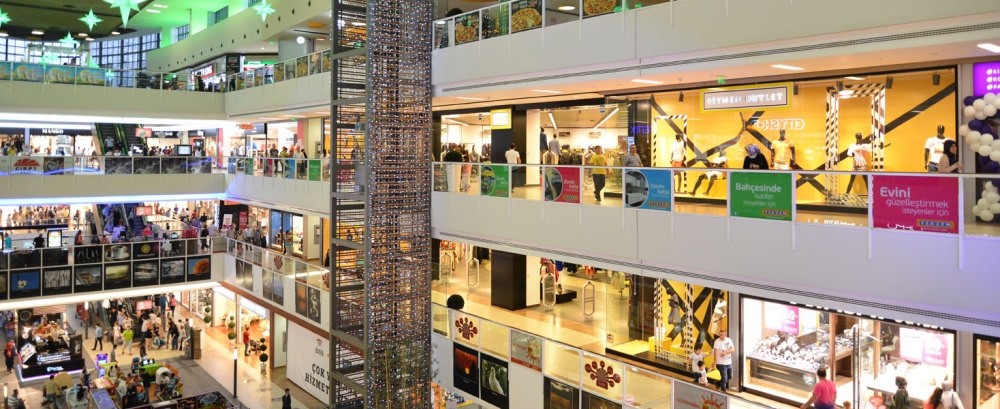 This popular outlet mall, located in Yenibosna, is another popular outlet mall where you can find both big and small brands at discounted prices. The popular brands here include Beymen, Diesel, Karaca, Sarar and Tommy Hilfiger. Popular home stores include English Home and Bernardo, while there are also a variety of baby and children's stores including E-Bebek. The mall also has a variety of entertainment options including mini golf, a cinema, go-karts, bowling and a children's activity area.
Where: Yenibosna, open daily from 10:00 a.m. to 10:00 p.m.
Luxury brand outlet stores
For those who prefer top designer labels at discount prices, Beymen, one of Turkey's leading brand name companies, is the place to shop. Carrying high-end labels such as Jimmy Choo, Dolce & Gabbana, Miu Miu, Prada, Marc Jacobs, Giorgio Armani, Balenciaga and Chloe, you are sure to find some of your favorite labels at discounted prices at one of their outlet locations. You can find Beymen outlets in many large outlet shopping centers, as well as some single locations on the Asian side in the Dudullu area and in Fulya on the European side.