Avid comic book fans are always on the look out for the latest issue of their favorite comic book. Just the smell of the glossy pages will hype all comic-loving nerds but wait till you enter the comic book shops listed below. With a massive array of comic books and mangas, these stores in Istanbul will blow your mind. An enormous amount of comic books in English, Turkish and French are available along with life-sized action figures, posters, replicas, bobbleheads, graphic t-shirts, key chains and more. Replicas of symbolic items, such as Arwen's necklace or Galadriel's ring to collectible items from The Hobbit and Lord of the Rings, Star Wars, Tim Burton, Tin Tin, Harry Potter, Marvel and Spawn, can also be found in these stores. It's safe to say that Istanbul does not fall short of supplying the needed dose of nerd in every nook and cranny. With the first Istanbul Comics & Art Festival just around the corner between Sept. 23-25 at the St. Joseph Social Club, you will want to catch up on the latest issues. Check out our list of the best comic book stores in Istanbul.
Gerekli Şeyler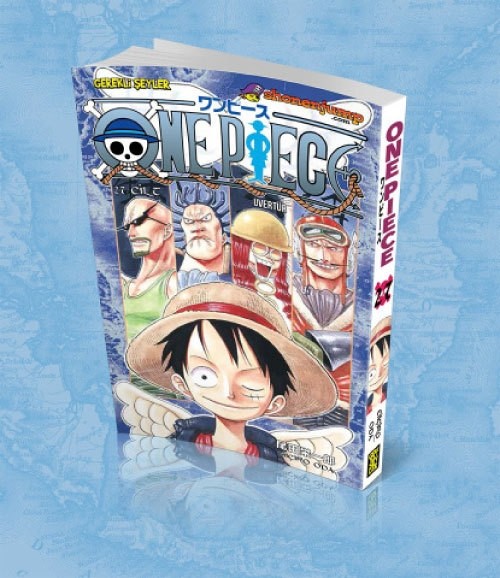 Located in the heart of the Anatolian side of Istanbul in Kadıköy, Gerekli Şeyler (The Essential Things) comic book store offers one of the widest ranges of both Turkish and English comics. One of the most popular comic book stores in Istanbul, Gerekli Şeyler also offers other collectible items and possible gifts for comic enthusiasts such as action figures, bobbleheads, card games, posters, art books, graphic t-shirts, cups, key chains and more. If you're looking for the latest issue of your favorite foreign comic book, you're in the right place. Stop by Gerekli Şeyler to see what is new in the comic world and to buy some very "essential things."
Arka Bahçe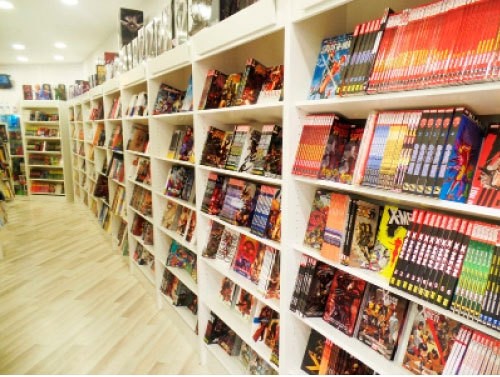 When on the European side of Istanbul and searching about for some comic books, Arka Bahçe (Back Yard) is a great destination. With a far reaching array of both Turkish and foreign comic books Arka Bahçe has lots to offer. An extensive collection of mangas, posters, hardcover comics, t-shirts and actions figures can be found at this brightly lit comic book shop nestled on the bottom floor of the Büyük Beşiktaş Çarşısı (Big Beşiktaş Market). Keeping their stock up-to-date, Arka Bahçe has a great selection of standard superhero books produced by Marvel and DC but they also have books from independent publishers and other companies such as Image, Dark Horse, Boom, Dynamite and IDW. Make sure you check out this reader's paradise for an avid comic book fan.
Gon
As every self-professed geek already knows, this comic book store gets its name from the famous Japanese manga series created by Masashi Tanaka. Gon is different to the other comic book shops as it provides comics in different languages such as Turkish, English and French. If you subscribe to one of the comic book series, they provide the issue for you almost the same time the issue comes out, which is rare with most bookstores. Another plus to Gon is that besides offering a range of mangas and modern comic books, they also have a selection of old Turkish comics which will interest some Turkish comic enthusiasts. Don't miss this great comic shop located on the right hand side of the street of Galatasaray High School.
Pow! - The Hero in You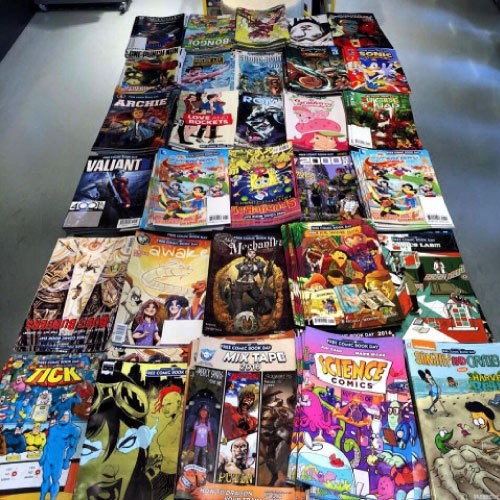 This comic shop in Erenköy neighborhood will blow you away with its massive array of collectible items and of course the layout and decor! Being almost a mashup between a pop culture enthusiast's dream and an interior design shop, Pow! - The Hero in You is the real deal. You can find a large range of collectables from every imaginable story and its figures, from Lord of the Rings to Harry Potter wands, to Marvel and DC collectibles. The store also offers anime figurines from titles such as Attack on Titan and Miyazaki's characters. Although some action figures and comic books might be expensive, the store always has a sale so be on the lookout! Pow has now opened up a bakery within the shop so you can snack while having a look around at the amazing stock!
The Dreamer's Figure
Similar to Pow! and situated in Kadıköy's Moda neighborhood, this store also mainly sells actions figures and collectibles but with a wider range. Here you can find replicas of symbolic items such as Arwen's necklace or Galadriel's ring. Collectible items from The Hobbit and Lord of the Rings, Star Wars, Tim Burton, Tin Tin, Harry Potter, Marvel and Spawn can also be found. Six-feet-tall, life size figures ranging in price from TL 1,000 to TL 14,000 are one-of-a-kind pieces for any collector. This store is a treasure trove for fans of pop culture and will blow your mind away. Make sure to check out their online shop to see what they have in stock.