Dining in style comes with its own opulence: costly tasting menus, exotic flavors, upscale decor and Michelin-star chefs preparing visually striking food. Behind this scene, you are actually eating chicken priced like steak, while spare-no-expense tabletops undoubtedly shape trends in the hotel and restaurant business. In Turkey, luxury dining is also advancing, and more restaurants have chefs who have been well trained abroad competing with each other with superbly prepared dishes at high-end restaurants that emanate finesse and indulgence.
Their success creating a gastronomic journey into haute cuisine is apparent from numbers provided by the Turkish Restaurants and Entertainment Association (TURYİD). TURYID Chairman Kaya Demirer said foreign tourists annually spend $300 million on luxury food in Istanbul. About 20 percent of TURYİD member businesses' income comes from foreign tourists, amounting to about $300 million annually.
Demirer said the number of customers visiting TURYİD member businesses has reached about 35 million, with local customers constituting 85-90 percent of this number and foreigners 10-15 percent. However, when it comes to revenue rates, foreigners spending more than Turkish customers, Demirer said, adding that TURYİD-member restaurants host over 5 million tourists per year.
Demirer said the number of tourists annually visiting Istanbul is around 13 million, and one out of every three tourists eats at one of their restaurants, suggesting that about 5 million tourists spend $70 per capita at 550 brands and 110 restaurants of TURYİD member businesses. According to Demirer, Far Eastern tourists give weight to luxury, and that's why they hold huge potential for Turkey. He stressed that Middle Eastern tourists educated in Western culture and U.S. and European citizens spend well and expect their money's worth in food service. Demirer said luxury restaurants in Turkey have been dominated by Azerbaijanis for about four years, with Qatari and Far Eastern tourists also spending well on food.
Even though there are plenty of talented Turkish chefs, the number of curious, creative and innovative chefs is insufficient; therefore, the menus of a majority of restaurants are similar, according to Demirer.
Saying that there are about 20 world cuisines in Istanbul from China to Italy and from India to Middle East, and an average tourist visiting Istanbul spends at least $50 for dinner, Demirer said London and Paris lead the way for those who want to have a gastronomic experience, followed by New York.
To get a glimpse of fine dining in Istanbul, here are some suggestions for your next dinner: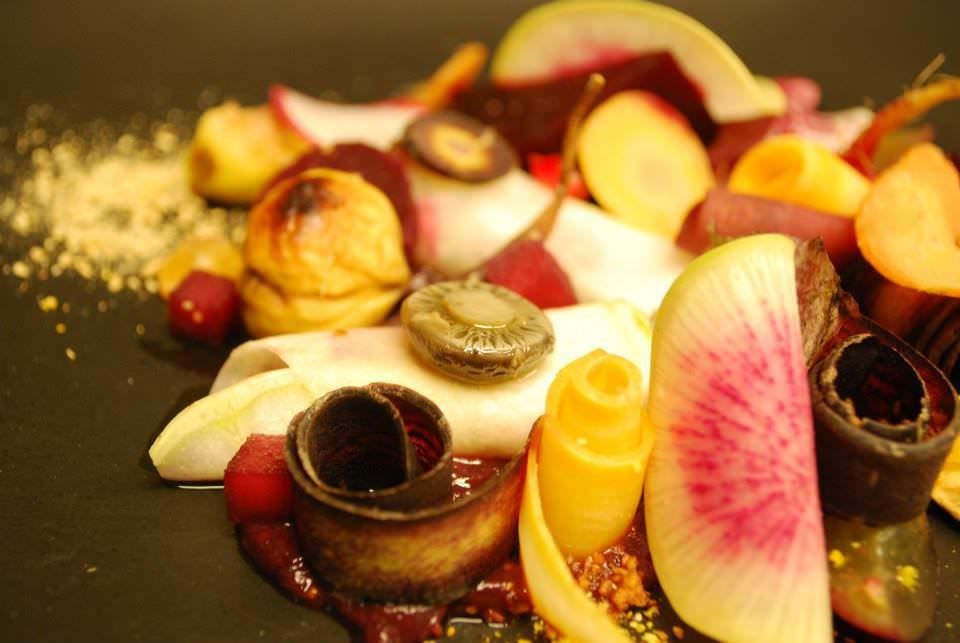 Alancha
Located inside the Maçka Kempinski Residence complex, Alancha serves Anatolian classics in an indulgent style. Opened by a champion windsurfer who is also a self-taught chef, the restaurant is one of Istanbul's high-end places with a tasting menu prepared with artisanal ingredients from the seven regions of Anatolia. If you go with the Anatolia tasting menu, it has classics like "tarhana soup," "stuffed mussels," "chickpea humus" and "salted bonito" with delectable flavor. Alancha's a la Carte menu serves many modern, tasty items. A meal for two starts from TL 480 ($159).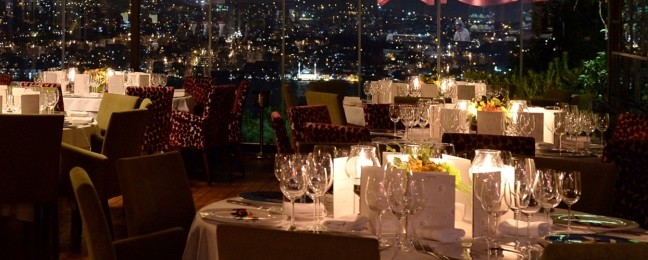 La Petite Maison
This upscale restaurant has elegant, rustic decor and is housed in the former premises of Emporio Armani and Armani Caffe in Maçka Palas. Serving Mediterranean dishes from the French Riviera, two guests may pay at least TL 600 for dinner. Local products, notably artichokes, lemons, olives, tomatoes and peppers are used with seafood, meat and fresh pasta to produce a style that is light and healthy. Olive oil obtained from groves on the hills of the Alpes Maritimes behind Nice and extending into Liguria is used throughout. It also has branches in Beirut, London, Dubai and Nice.
Nicole
Contemporary Mediterranean cuisine is served on the chic terrace of Nicole in Tomtom Suites in Beyoğlu with a view of the Princes Islands. The menu changes every six weeks depending on what the season offers. Chefs Kaan and Aylin Yazıcıoğlu, a couple that trained and worked in prestigious Paris restaurants, are reinterpreting classic flavors with a light, modern touch. The restaurant's name is inspired from mother Agnes Marthe Nicole who healed numerous patients in this historic building, which was used as a Franciscan monastery until the early 20th century. Although dining in luxury here, the prices at Nicole are comparatively fair.
Sunset
Located on a hilltop in Istanbul's Ulus neighborhood, Sunset Grill&Bar is another venue for an upscale dining experience. A member of the Chaine des Rotisseurs, Sunset Grill&Bar offers seasonal Mediterranean and Turkish dishes, a sushi bar and new Japanese cuisine. Its spacious indoor and outdoor dining areas have comfortable, casual seating with classic decor, offering wonderful views of the Bosporus Strait and Asian shoreline. Dinner for two can cost up to TL 800 or more.