Turkey is a region blessed with rich nature and bountiful resources. In fall, a Turkey travel itinerary changes from seaside tourism to discovering the natural splendor of the harvest season. Experience the beauty of fall with the following travel options.
Olive harvest, Ayvalık
The olive tree has a long history, dating back 40,000 years. Olive processing techniques are known to have been in use 2,600 years ago in the ancient city of Klazomenai. During processing, steady oil production was made possible by utilizing a level and weights press with three separation pits.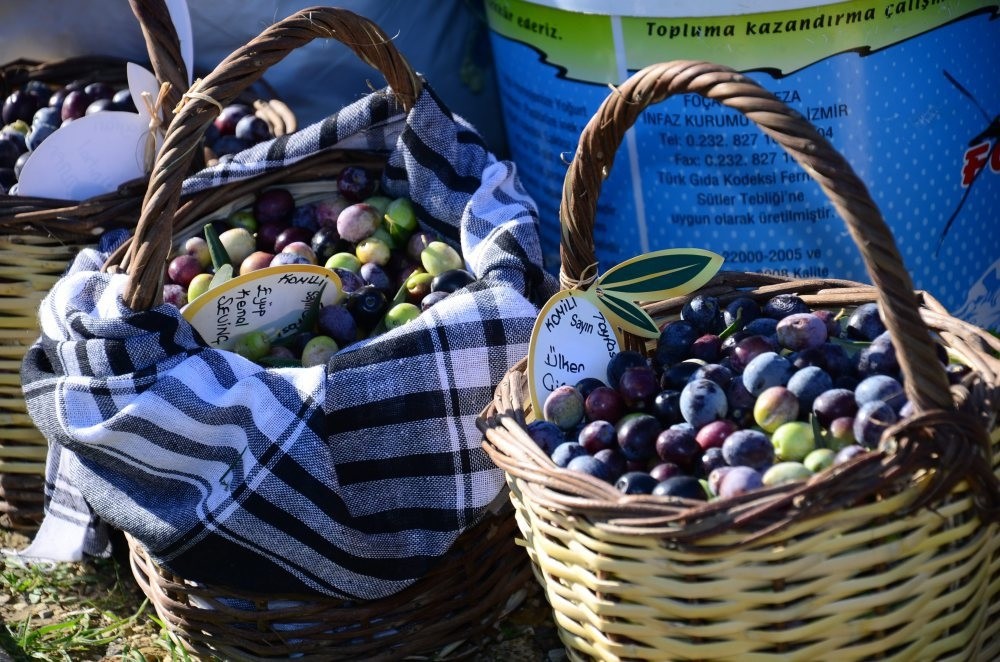 The importance of olives and olive oil in Turkey started in the 11th century with the settlement of Anatolia. Raising livestock and consuming animal products, fats and cereals, Turks met with Mediterranean products - vegetables, fish and olive oil, in particular - as they headed westward. The original "Turkish cuisine" emerged as a result of the combined use of olive oil and their traditional butter. Ottomans continued the production of olive oil in presses, or mills, and today, Ayvalık is the first place that comes to mind when thinking of olive oil production in Turkey.
Even though Ayvalık, a coastal town in Turkey's Balıkesir province, has a deep-rooted past as a settlement, its economic development truly began in the early 19th century. At this time, the city had over 100 olive oil presses that produced 1 million kilograms of olive oil. More than 30 soap factories used olive oil to produce the high-quality Ayvalık soaps. A trade agreement signed with Britain in 1838 enabled the British to invest in Ayvalık. Having operated factories in İzmir, Briton R. Hadkinson established a large, modern oil production facility in Ayvalık. Hadkinson had many factories built or purchased along the coastline and by 1900 had become the biggest olive oil producer in the whole of western Anatolia. Today, the town is the most popular spot for olive harvest.
Ayvalık Olive Harvest Days
Organized in collaboration with the Ayvalık Chamber of Commerce and Ayvalık Municipality, the 12th Ayvalık Olive Harvest Days will host Prof. Dr. Canan Karatay, a cardiologist renowned for her healthy lifestyle advice. Held Nov. 4-6 this year, with the theme "Every harvest is a peace meeting", the festival will start with an "olive gratitude walk" and host various events from markets, folk dances and street music to industry panels. Each year, the Harvest Days festival hosts many guests, including writers, gourmets, artists, local and national brands, and professional names from the olive oil industry. Moderated by Deniz Sipahi, the "Every harvest is a peace meeting" panel will be held at Küçükköy Cumhuriyet Culture Center at 10 a.m. on Nov. 5.
Saffron harvest, Safranbolu
Known as the world's most expensive plant, saffron costs TL 20-25 ($7) per gram. It is used in the food, paint and chemistry sectors and can give its bold yellow color to more than ten times its weight of fluid. At Safranbolu's Saffron Festival, visitors can interact with the locals and try authentic regional cuisine amidst the city's famous traditional architecture.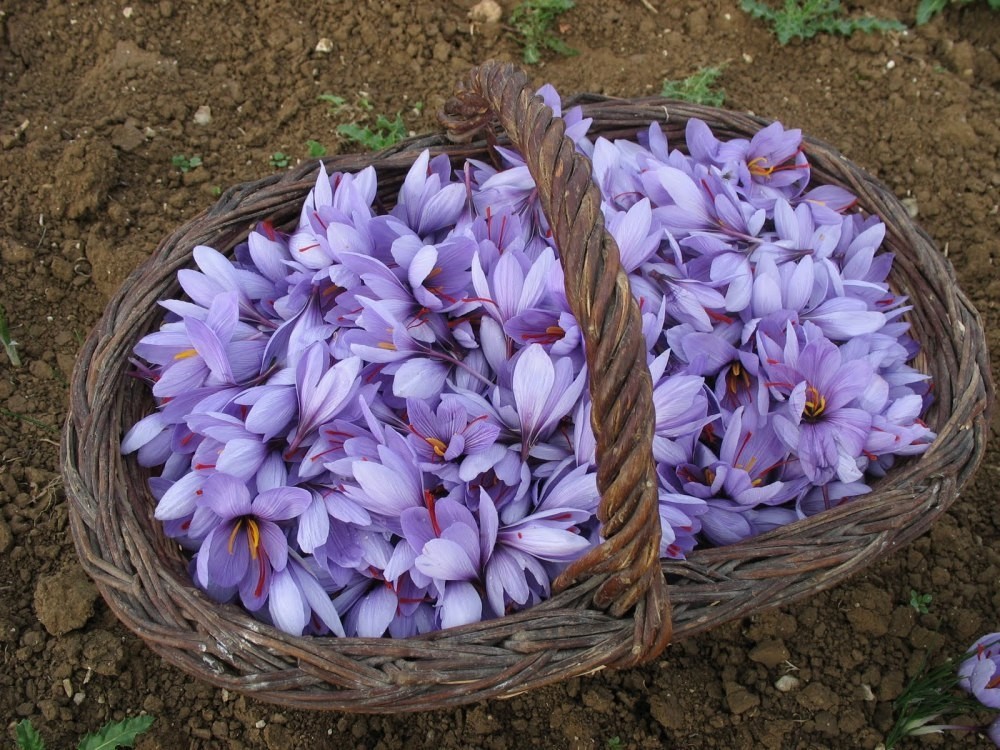 Named after the flower itself, Safranbolu in Kastamonu province produces high quality saffron, an endemic plant known as the most expensive spice in the world. Since only the threads from the center of the flower are used, its cultivation and care are quite demanding. An average of 150,000 flowers is needed in order to obtain one kilogram of dry saffron. Saffron is planted in August and September, with the harvest taking place in late November and early December. Harvesting must be done quickly, since the dawn-blooming flower starts to fade throughout the day and blossoms for only 1-2 weeks.
The saffron harvest takes place in the village of Davutobası, where you can obtain information from the local farmers who have devoted themselves to production of the plant. You can also visit Yemenciler Bazaar to buy saffron cosmetic products such as soap and perfume.
Chestnut harvest, Ödemiş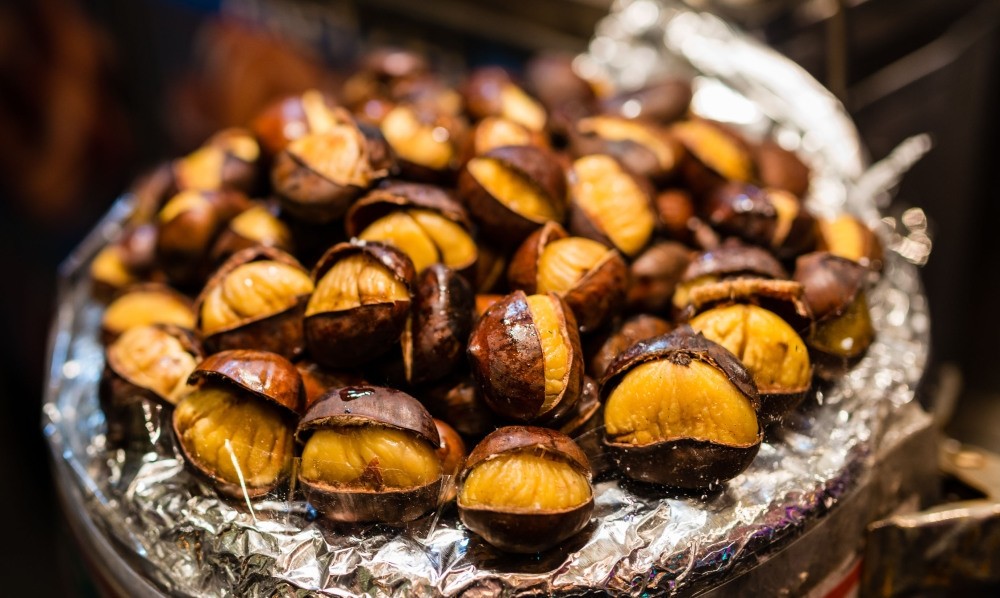 Roasted chestnut is the harbinger of cold days, making its appearance in Turkey around fall. Chestnut forests are widespread, especially around Aydın, Ödemiş and Bursa. You can see the fall harvest in Ödemiş, the biggest district of İzmir. A good quality chestnut is usually 2.5 centimeters in width and 15-20 grams in weight, but there are smaller varieties. If you happen to be in the Aegean region this fall, make sure to stop in Ödemiş to find the freshest chestnuts, or ask locals to join in the harvesting.