Anatolia is one of the world's oldest inhabited regions, having witnessed the rise and fall of numerous empires, such as the Hittites, who emerged around 1,600 B.C. It is the convergence point of two landmasses and in fact, its geographical position has been its biggest advantage in developing an influential culinary culture that has survived over thousands of years. Also helpful is the fact that for Turkish people, eating has always been a serious job!
From weddings to circumcision ceremonies and other holidays, whatever the festive display thrown by locals in Anatolia, each has its own rituals, most notably dishes typical of each occasion. In urban areas, many of these have already fallen into disuse, yet families in small villages enthusiastically conserve such traditions, observed with slight regional variations.
Wedding feasts
Compared to affluent wedding receptions, traditional village weddings are presumably the most fun. Some take as long as three days with dancing, music and lots of delicious food served to guests. Also seen in modern weddings, gold coins are attached to the bride's dress as a symbol of prosperity and luck.
Days before the big day, village women start to cook meals in large cauldrons, with cooking generally taking place outdoors. Neighbors and other villagers all join in various chores. A UNESCO Intangible Cultural Heritage, the ceremonial "keşkek" tradition plays a big part among wedding dishes, as well as in circumcisions and some other religious holidays. A dish made of pounded wheat and meat, keşkek, is mostly served in central Anatolia and the Aegean region.The next course is Turkish wedding soup, a hearty dish typical of Anatolia. With its variations going back to the Ottoman period, the soup is made of mutton or lamb and is time-consuming if cooked for a large number of guests. The cooking method includes pulling apart the meat, discarding the bones and then adding lemon juice, flour and egg yolks.
In southeastern Turkey, on the other hand, stuffed grape leaves ("yaprak dolması") are the most common dish prepared at weddings or engagement ceremonies. Dolma spiked with hot pepper and tomato are cooked in large pots and served to guests.
In some central Anatolian villages, guests sit on their knees or crossed-legged around a large round tray ("sini") while the dishes are brought in on smaller trays. Other popular meals served at village weddings around Anatolia are rice with meat, okra soup, tarhana (a soup of curds and flour), chickpeas with meat, baklava and fruit compote.
Mourning ceremonies
Death rituals and funeral customs are traditionally diverse due to religion. In Turkey, where the majority of the population is Sunni Muslim, the deceased is remembered with prayers and ceremonial food. Usually, the set up for each funeral looks the same. At home, chairs are placed around the room and guests offer their condolences and quietly talk to each other.
A very sweet and dense confectionery of Assyrian origin, "halva" is made with flour or semolina and is cooked by the deceased's family and distributed among relatives, neighbors and the poor. Halva can be served on the day of burial, on the seventh and 14th days after, and also on the yearly anniversary. The dessert is a symbolic ceremonial food, exorcising death's bitterness through its sweet taste. In other Muslim countries, like Iran, halva is also served at funerals and mourning ceremonies.
Another mourning ceremonial food prepared mainly in small Anatolian towns is "lokma," a fried sweet dough soaked in syrup. Easy to make at home, lokma is cooked and shared among neighbors and family members on the seventh and 40th day after a funeral.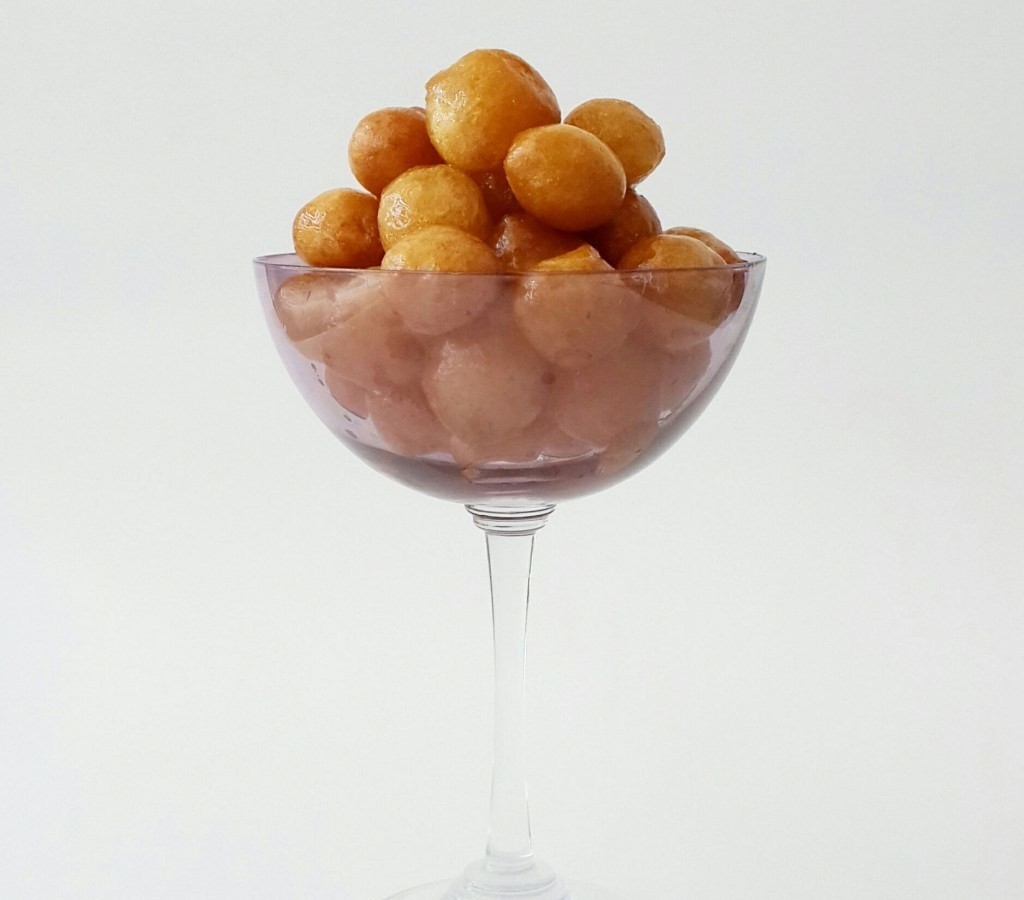 Welcoming newborns
Every newborn baby is a source of happiness not just for its mother and father, but also for relatives, friends and neighbors. Baby showers, colorful parties thrown for the mother and her friends to celebrate the expected birth, are becoming popular among Turkish families. Adorably-themed cookies, pastries, and gifts are all included at such events.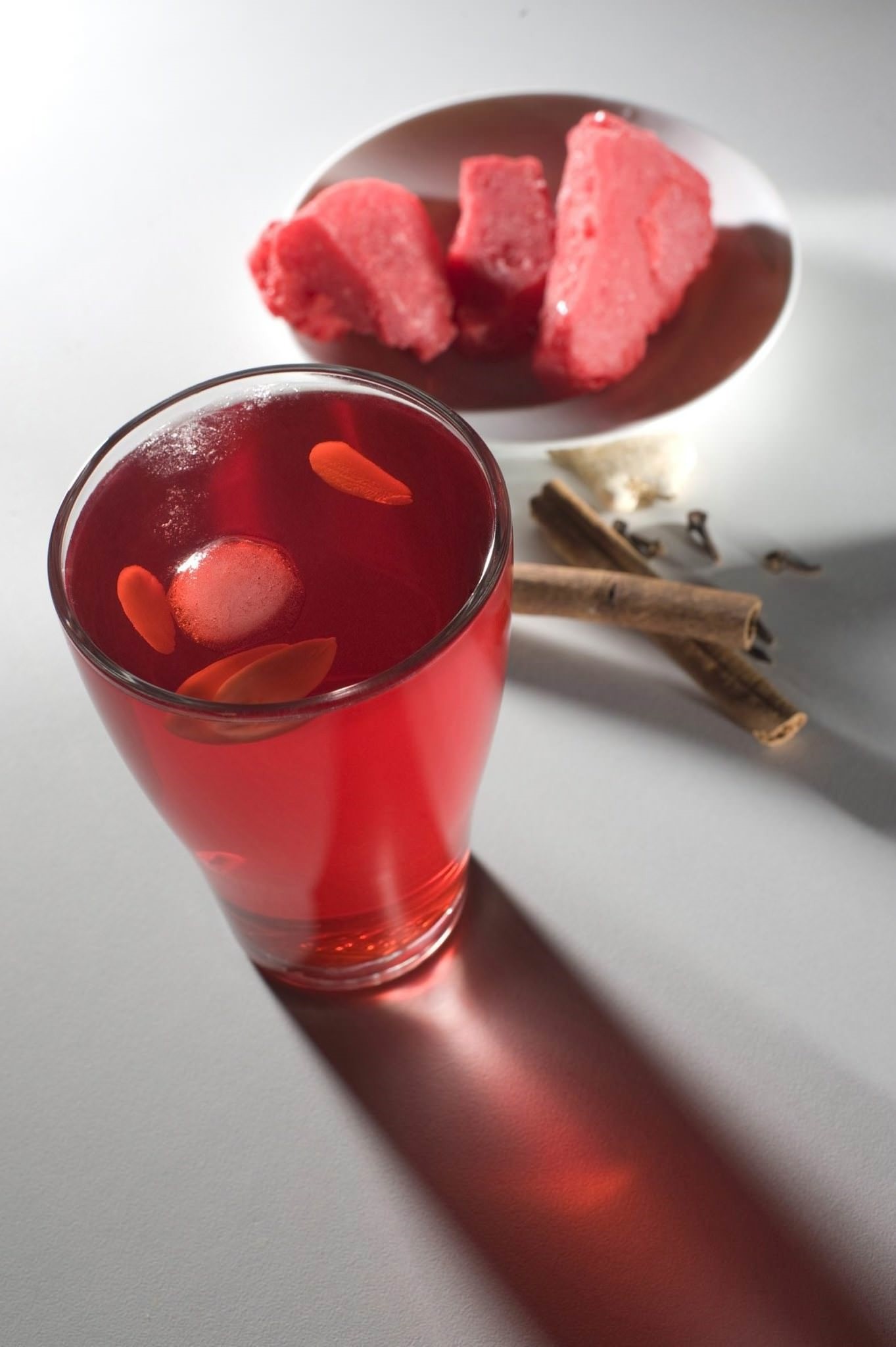 Back in Anatolia, when someone visits a new mother who has just given birth, the family members serve a traditional sherbet called "lohusa şerbeti" (puerpera sherbet), which is also consumed by the mother to increase lactation. Made from slabs of sugar flavored with spices and dyed red, the sherbet is believed to protect the mother from illnesses and bad spirits. Lokma is also served to celebrate the newborn.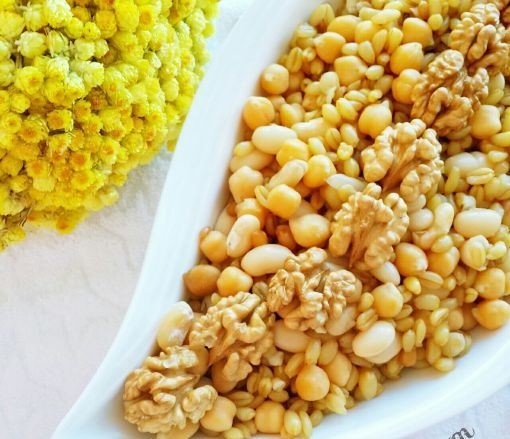 Another interesting ceremonial food is "hedik" (boiled wheat). Guests are served hedik when the baby's first tooth appears. As it is made from wheat, the food symbolizes health and strength.