The 21st century understanding of art is not simply a picture or a drawing that is hung on display in your house. It is our changed utilitarian understanding of the word that has brought this view to the art world as well. It is not satisfying to have a work of art that we can no longer utilize for everyday purposes. The "usable art" and "wearable art" movements have had great impacts on modern day artists. Instead of simply creating art, these movements have forced artists to design art in a way where we can enjoy its presence and make use of its convenience. Creative artists and designers have seized this opportunity to expand their areas of expertise and bring to the market what people demand. Famous artists such as Ceylan İnsel, Kezban Arca Batıbeki and Burhan Doğançay have recently drawn attention for their use of art in daily life.
Fashion and art collide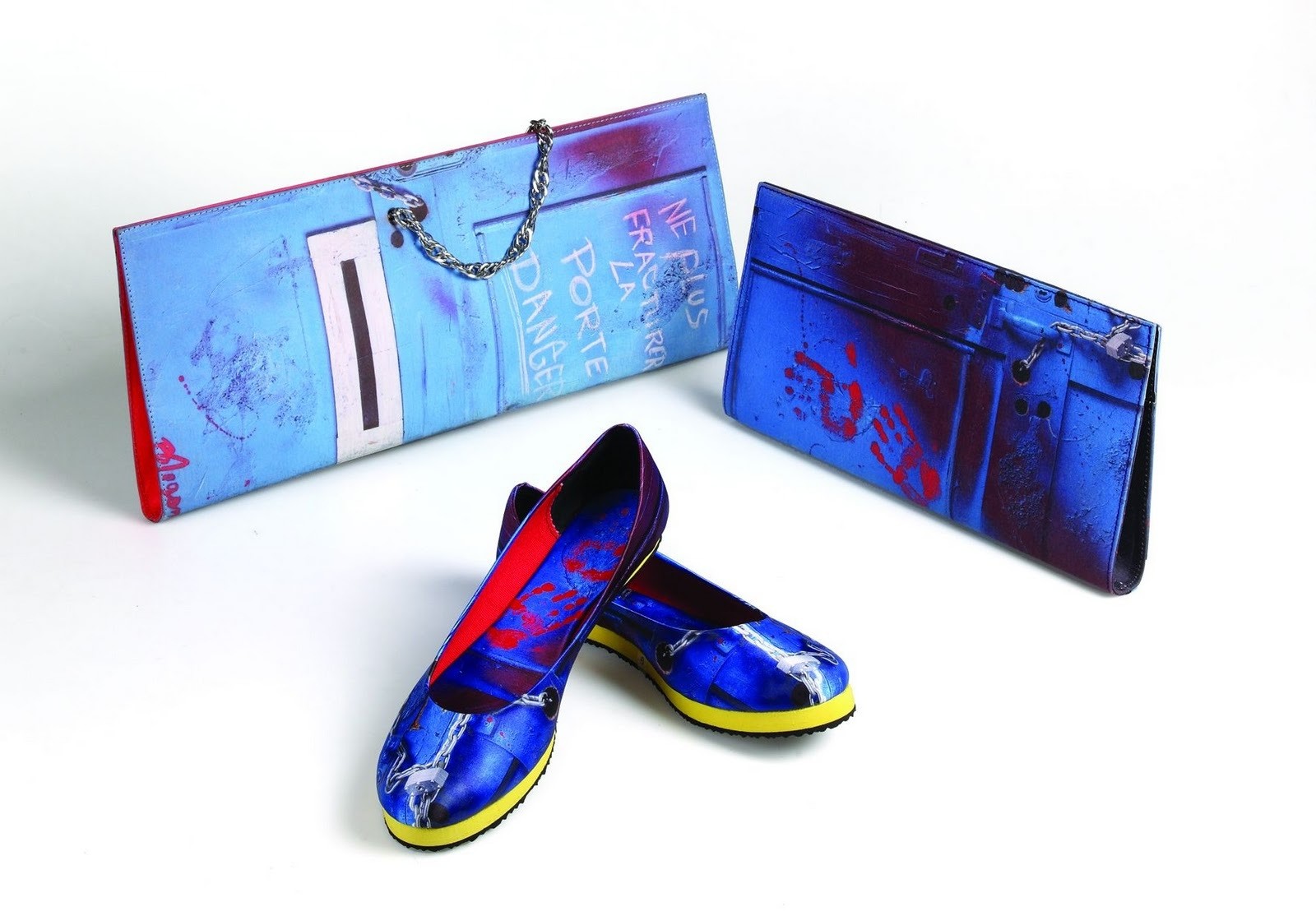 The shop 100% Istanbul in Karaköy sells accessories designed on Doğançay's work
The difference between fashion and art can be found in their utility. While the fashion world is ever-evolving, it is actually quite limited by certain factors, mainly by wearability. When you add art to the mix, fashion becomes a statement of sorts. Since the lines between fashion and art have blurred, our choice of outfits have become items of self-expression. Most of us want our wardrobe to be one-of-a-kind, show casing our identity through our choice of fabrics, colors and designs. İnsel combines the fashion and art world in her hand-painted t-shirt designs. Ceylan İnsel, who graduated from the Parsons School of Design in New York, created her own wearable art brand, "Ceylan Insel T-shirt Shop," as a way to combine her two passions. The studio, located in Bebek, is full of İnsel's personal designs, which are either printed or directly hand-painted onto the fabrics. Different colors and fabrics come together in the studio to create wearable masterpieces. These specially designed garments carry price tags starting from TL 100 ($30), t-shirts priced at about TL 130.
Art in home decor
A grand painting may be the center point of a living room or home but the contemporary mind finds decor in the details. Needless to say, artwork such as paintings can be slightly expensive if you want the touch of your favorite artist in your home. Purchasing custom design pieces of furniture may be more favorable if you want that special touch without paying too much. One of Istanbul's most prominent artists, Batıbeki has come up with a solution to this dichotomy by launching a series of stools carrying her personal designs. The series contains 14 different paintings of Batıbeki. The female anatomy is the main focus of the painted stools. Batıbeki, known to center her works around the female body and experience, depicts women as the powerful and dominant force in her art. Her stools are being sold at BOU Art&Design located in Karaköy for TL 1,250 a piece. Batıbeki has previously collaborated with İKSV (Istanbul Foundation of Culture and Art) designers in creating other home decor goods with her paintings. Some previous custom Batıbeki items include trays, candle holders and flash drive cases.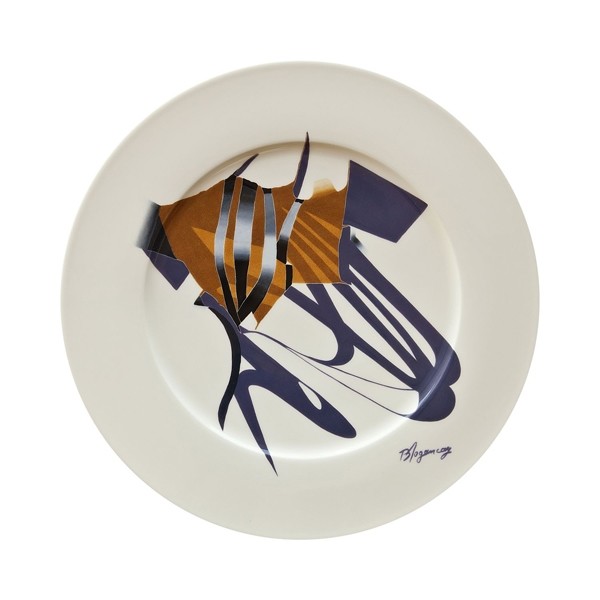 Villeroy & Boch's plate reflecting Burhan Doğançay's work
Eco-friendly wearable art
As we start becoming more aware of the earth and its importance in our survival, we start to question our consuming habits. Everyone wants to look fashionable but at what cost are we willing to stay stylish? The solution is made simple with 100 percent Istanbul upcycled custom bags. Located near Karaköy, this small yet efficient store sells notebooks, pencil cases, organizers, shoes, scarves, handbags, wallets, make-up bags and suitcases all made from recycled material found locally in Istanbul. Upcycling refers to the re-appropriation of everyday materials in such a way as to create a product of higher quality or value than the original. The "100% Istanbul" project does just this by reusing materials like construction nets, goods sacks, tarp covers and old advertisement banners to create items resold at their stores. The store itself is made up of recycled materials such as construction pallets, cable rollers and old wooden boxes.
Dining on art
A nice meal deserves nice plates and cutlery to enhance the dining experience. For the full effect of hosting a dinner party, having a special dining set is one of the essentials. Burhan Doğançay, one of Istanbul's best known contemporary artists, brought art to dining in 2007 when he printed the artwork in his "Ribbons" series on show plates, which he later put on the market for sale in his museum, Doğançay Muesum. The plates were designed in collaboration with the Austrian brand, Villeroy&Boch, also known as "the brand of kings," and the set has a market value of TL 6,000. It is possible to buy these one-of-a-kind plates at the museum, other less expensive items such as notebooks and soap sets are also available, all with Doğançay's paintings printed on them.