With Christmas and the New Year's Eve just around the corner, winter fun abounds in Istanbul for families with children, as the city prepares for probably its most hyped holiday of the year judging by the sheer number of holiday-themed festivities.

Ice-skating and carousel time

A weekend visit to an ice-skating rink can easily be on the must-do list of festive activities for you and your little ones. You do not have to be a professional to enjoy yourself at the Uniq Istanbul's open-air rink in Maslak. Available throughout the winter it offers a perfect opportunity for families to get into that festive spirit. Set up in partnership with Vega Ice, it has professional trainers offering private lessons to amateurs. The rink is also open at nights and hosts concept parties.

A 40-minute session costs only TL 29 ($8.36) on weekdays and TL 34 at weekends with discounts available for families. The sessions restart every hour.

Families can have a joyful weekend at the Uniq Istanbul's which also offers an adventure park, workshops and exhibition areas. Tickets are available at biletix.com.

For children, no holiday season would be complete without a ride on a beautifully lit carousel, and that is what Kanyon, an award winning shopping mall in In Istanbul's Levent has brought in this time, available until Dec. 23 in its "Magical Winter" festivities. Another part of the event the "Magical House" has also opened its doors to visitors and will remain open until Dec. 16, bringing in surprises to your and family's Christmas experience.

Free glass making lessons for children

A leading glass and art center in Turkey and known for hosting world renowned artists, the "Glass Furnace" in Beykoz, on Istanbul's Asian side will offer glass making lessons for children during its New Year Festival starting on Dec. 21. A raffle draw will be organized with the festival's proceedings set to be donated for student education.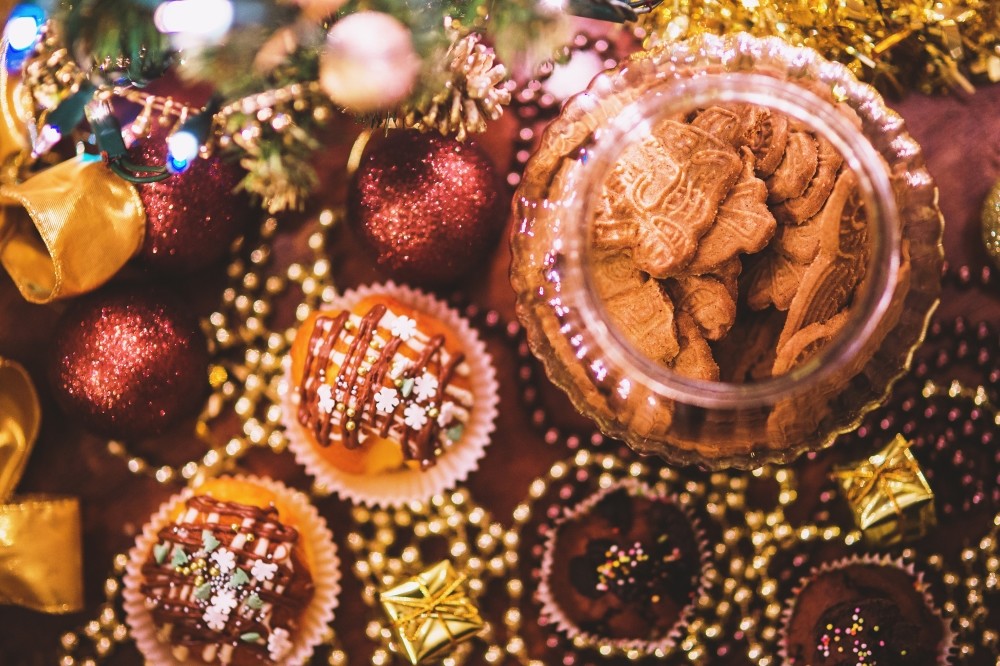 Chocolate fest

Focusing entirely on giving the visitors a superb and indulgent experience, the Chocolate Festival at Zorlu Center is designed to appeal people of all ages. There will be a big line-up featuring lots of variations of chocolate on Dec. 25. Admission to the fest is open for children under 12 and TL 30 for adults, where the guests will be welcomed with a cup of hot chocolate.

Get your hands dirty making Xmas cookies
Some hands-on Christmas cooking lesson for the little ones at different locations around the city are sure to get them excited about the New Year.

At CreAtolye in the city's Cihangir, food writer and specialist Özlem Özyurt will offer a cookie making lesson "Minik Şefler Yılbaşı Hazırlığında" (Little Chefs Preparing for the New Year) on Dec. 24, where children, aged between 5 and 12, will learn to make Gingerbread, Santa Claus and Snowman cookies.

Hyatt Regency in Ataköy is also offering a cooking course for the New Year's Eve Dinner for children and adults. On Dec. 8, adults were invited to learn how to make Christmas bread, gingerbread cookies, pastries and tea with different aromas. The children's event will be held on Dec. 11, bringing the fun of making Christmas cookies to kids over the age of six.

On the Asian side of Istanbul, Kitchen Creates in Kadıköy will also hold a New Year's party for children aged between 5 and 12 on Dec. 25. The group will celebrate the New Year while making and tasting ginger cookies, popcorn and colorful cupcakes.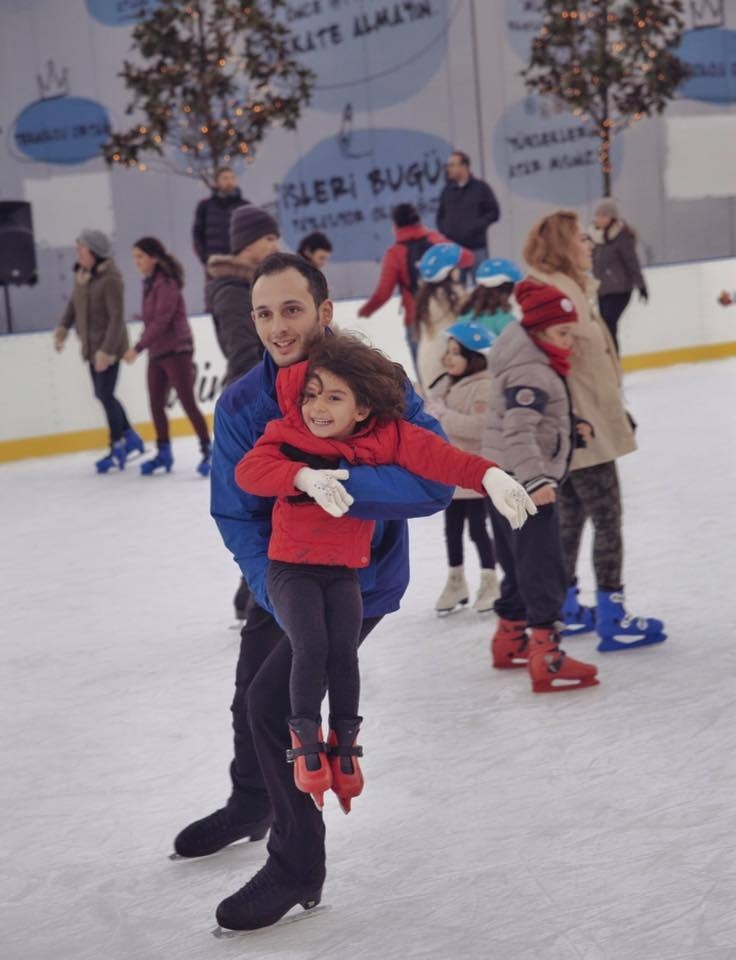 Shopping for festive gifts

Shops all around Istanbul are already attracting the locals with their Christmas-themed decorations and original gift choices.

From Dec. 19 to Dec. 26, a gift bazaar will be set up at Kanyon, featuring decoration items, toys, stationary, accessories and other creative ideas perfect for holiday gifts. Whether you like to get your Christmas shopping done early or you leave it until the last minute, you are guaranteed to find everything you need there.

There will be another bazaar at Kanyon from Dec. 26 to Dec. 31 to find any of your food needs for the New Year's party. The New Year bazaar will bring home-made jam, chocolate, gluten-free food, specialty teas, fresh bread and olive oils, just to name a few.

Another alternative for New Year's shopping would be the New Year Village at Zorlu Center that will be in place every day between 12:00 p.m. to 9:00 p.m. from Dec. 9-23. The next option would be Pop-up Kadıköy bazaar at Cherrybean Coffees in Moda on the Asian side, where fifteen brands and artists will bring their creative design productions.

For those in Ankara, the upcoming Christmas Market at CerModern between Dec. 17 and Dec. 18 will bring designer products ranging from vintage items to fashionable bags and clothes as New Year's gifts, accompanied by children's workshops.