A speaking computer of the kind that you see in Hollywood films or a smart robot that wants to invade the world does not make us visualize artificial intelligence (AI) technology at its best, does it? While these films are about disaster scenarios in the future mostly, a new generation of technological devices make AI much more understandable.
AI, which we have seen in facial recognition in mobile phones and imaging systems, has become standardized in home appliances as well. At the IFA Electronic Products and Technology Fair, organized between Aug. 31 and Sept. 5 in Berlin, giant companies focused on "artificial intelligence and voice assistants" and introduced their new products in this field.
While this trend is being led by Far Eastern brands such as LG and Samsung, other European brands are following with home appliances production - products that Turkey also exports with the contribution of Turkish engineers.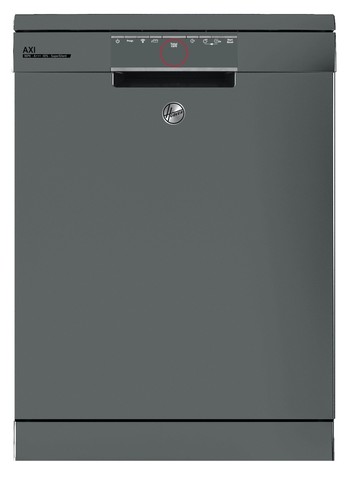 The Italian Fumagalli family's multi-brand company, Candy Group, produces the AI-powered AXI dishwasher, which they introduced at IFA. Their 1,200 person company is based in Eskişehir province. The group has investments worth 25 million euros in Turkey for research and development (R&D) activities. The company has production lines of cooker devices, drying machines and dishwashers. Furthermore, the Italian group entrusted a Turkish CEO, Servet Akkaynak, for the first time in Turkey itself.
Confidence in Turkish production
Not only that, the Candy Group assigned Efe Tunca Elbe as the head of the R&D center in Brugherio. Candy Hoover is hopeful about the situation and export potential of Turkey. Candy Hoover's Turkey CEO, Servet Akkaynak said, "We are making AI-powered and smart products standardized. Turkey will be an important base for the European region in the development of this technology. The group, which produced dishwashers in China before, carried the production to Turkey with the facility that they established here. The reason is that the product transportation from China to Europe takes a long time. Turkey can deliver products to Europe in three days thanks to its location."
I want to talk about how home appliances became smart and how they make life easier, talking to each other with the help of the internet of things (IoT) instead of the fantasy world of movies.
Hoover's AI-powered oven KeepHeat, which they will produce by the end of this year in Eskişehir, is worth looking at to understand the important of AI in homes. The "Exever professional oven technology," which is used widely at restaurants, enters our humble kitchens with this oven.
Think of it this way: You set out on a journey and return home three days later. You prepare your meal before you leave and eat it when you come back, freshly cooked. The meat, vegetables or paste that are cooked today can be kept within proper health conditions without losing n​utritional values for two weeks, like a refrigerator which keeps things fresh without allowing bacterial growth or a pasteurization process. The meal that you take out from the oven is at the service heat. You do not need to warm it up more than once. This technology balances cooking between 62 and 90 degrees Celsius of heat and makes the meat more delicious and keeps its broth. The cooked food is put under protection 62 and 70 degrees Celsius. The Exever technology prevents bacterial growth in foods with a proper algorithm and heat. We, users, can decide how technology will make our lives easier but isn't it a practical solution for those who have no time or a limited time to cook?
Voice assistant support
We can see the combination of AI and a voice assistant in the AXI washing machines and dishwashers. This dishwasher, which began production in August, recognizes the voice of the user with the Hoover Talks feature, which is downloaded on your phone and lets you choose the washing programs through your mobile phone. The artificial intelligence unit's talents of learning the habits of the user and predicting the next choice are seen in both home appliances.
The dishwasher recognizes voices thanks to AI, learns habits and presents personal solutions. Users can control the machine by only using their voice. They can remotely choose a program with the Hoover Wizard, get a message about the washing situation and are informed when the washing is complete.
With the optical sensor system integrated into the camera, it can perceive how much load the dishwasher has and what type of kitchen tools are inside. If there is a problem, it immediately warns the user. It can be remotely controlled with its Wi-Fi functions. The same features are also valid for washing machines.
This washing machine, which will be produced next year, chooses a program according to the type of fabric and density of stains, taking your instructions with the help of Google Alexa. If you select the wrong program, it warns you. For example, with such technology there should be no instance of seeing a silk shirt shrunk after washing it on high heat. If there is a technical problem with the machine, it can connect directly to the technical service, bypassing you.

Age of remote control in home appliances

While AI technology personalizes home appliances and learns habits of users, this technology's collaboration with voice assistants helps people make these appliances work independently. Mobile phones can communicate with all devices at home with the help of Wi-Fi in order to activate this convenience. Users can tell which program the machines should use with Hoover Wizard, the corresponding application downloaded on phones, can give instructions to Google Alexa, which is connected with washing machines, and can watch the process of the food as it is cooked in the oven. Every place which has internet and wireless communication can turn into a kitchen or bathroom for you.

AI sold from Turkey to Europe

Turkey, the second biggest home appliances producer in the world, produced 28.4 million of the six main home appliances in 2017 and sold 20.6 million (73 percent of the total export) to Asia, Africa, the U.S. and Europe. Standardization of AI technology in home appliances means that research and development centers in Turkey will increase and AI experts will be employed much more in this sector.