A new polymer banknote featuring wartime leader Winston Churchill went into circulation today in Britain - one of the first European countries with notes that, literally, can be laundered.

The Bank of England will initially issue 440 million of the new pound 5 notes (USD 6.7) and the old note will cease to be legal tender in May next year.

"The use of polymer means it can better withstand being repeatedly folded into wallets or scrunched up inside pockets and can also survive a spin in the washing machine," bank governor Mark Carney said.

"We expect polymer notes to last at least two-and-a-half times longer than the current generation of fivers and therefore reduce future costs of production," Carney said.

He said it was estimated to last five years.

The new notes also has security features intended to make it harder to counterfeit. These include a see-through window featuring Queen Elizabeth II's portrait as well as a picture of Big Ben in gold foil.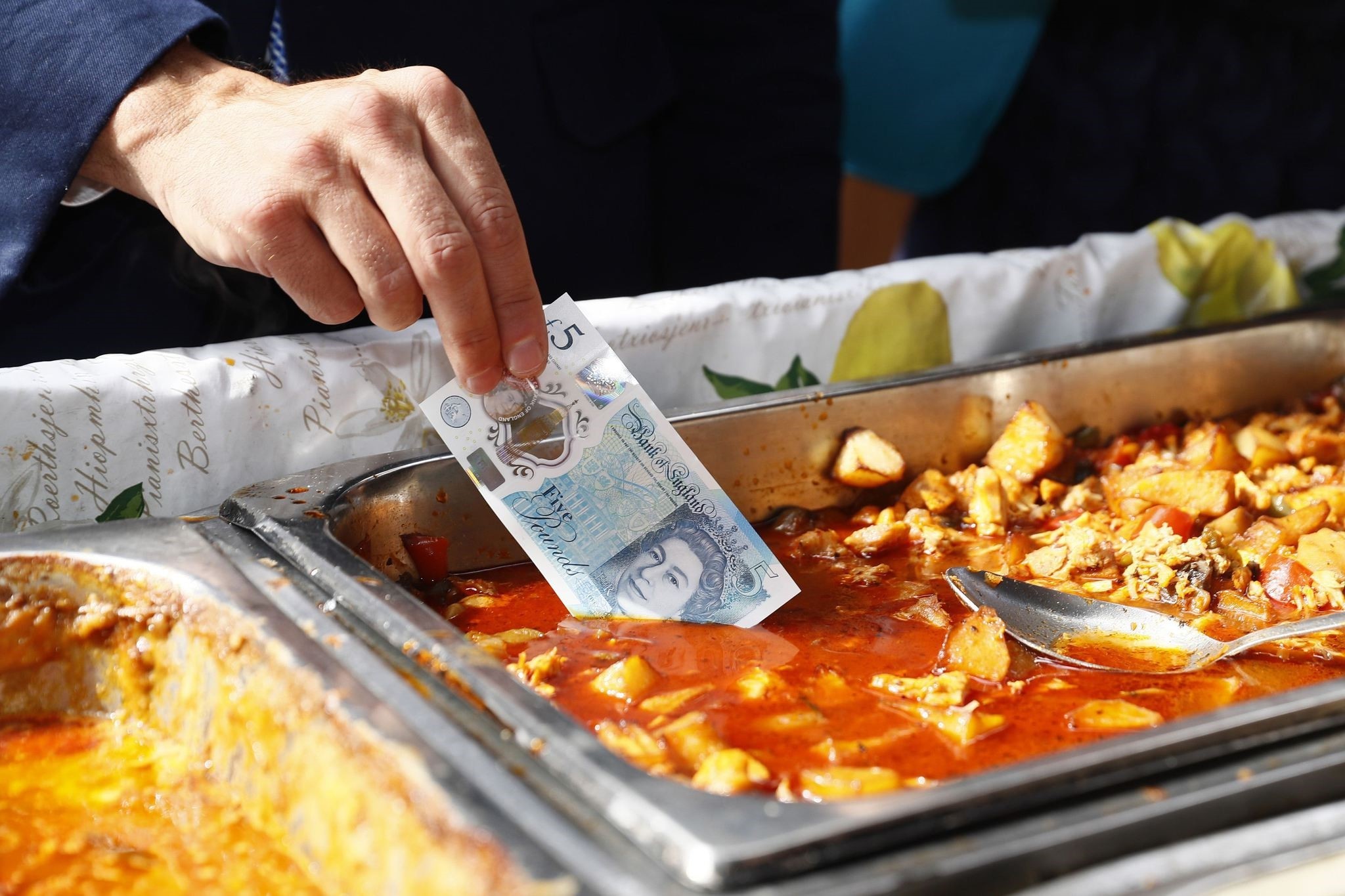 Governor of the Bank of England Mark Carney tests a new polymer five pound note, by dipping it in a tray of food, as he buys lunch at Whitecross Street Market, to promote the launch of the new bank note, in London, on September 13, 2016.
The famous Houses of Parliament clock tower is showing the time as 3:00pm, the approximate time on May 13, 1940, that Churchill delivered a famous speech to parliament during World War II.

The new note carries a portrait of Churchill and a quote from that speech saying: "I have nothing to offer but blood, toil, tears and sweat."

Carney described Churchill as "one of the greatest statesmen of all time".

The new note is printed on a plastic film which is already used in Australia, Brazil and Canada.

In Europe, Romania also uses polymer banknotes.

Including Churchill on the banknote prompted criticism as his image replaced that of prison reformer Elizabeth Fry, leaving the queen as the only female figure on Bank of England notes.

A petition prompted the bank to unveil a new 10 pound note, which will come out next year, featuring novelist Jane Austen. A new 20 pound note will include the image of artist JMW Turner and is due to be issued by 2020.