If you have ever taken a flight from Gaziantep to Istanbul, you probably noticed passengers waiting in the terminal with dozens of shopping bags. Many of these bags are full of the baklava or dried peppers and aubergines that adorn the shelves and shop windows of the city's local markets with their distinct aromas.
To better acquaint foreigners with the city's culinary delights, expert gastronomists will organize and lead food trips in Gaziantep. The city's regional chamber for tourist guides (GARO) has initiated a new project in collaboration with the Ministry of Culture and Tourism. Tour guides interested in Turkish cuisine will be trained by GARO. The trainings will be held in Gaziantep and four other southeastern cities. The trainees will take final exams and successful participants will become certified gastronomists.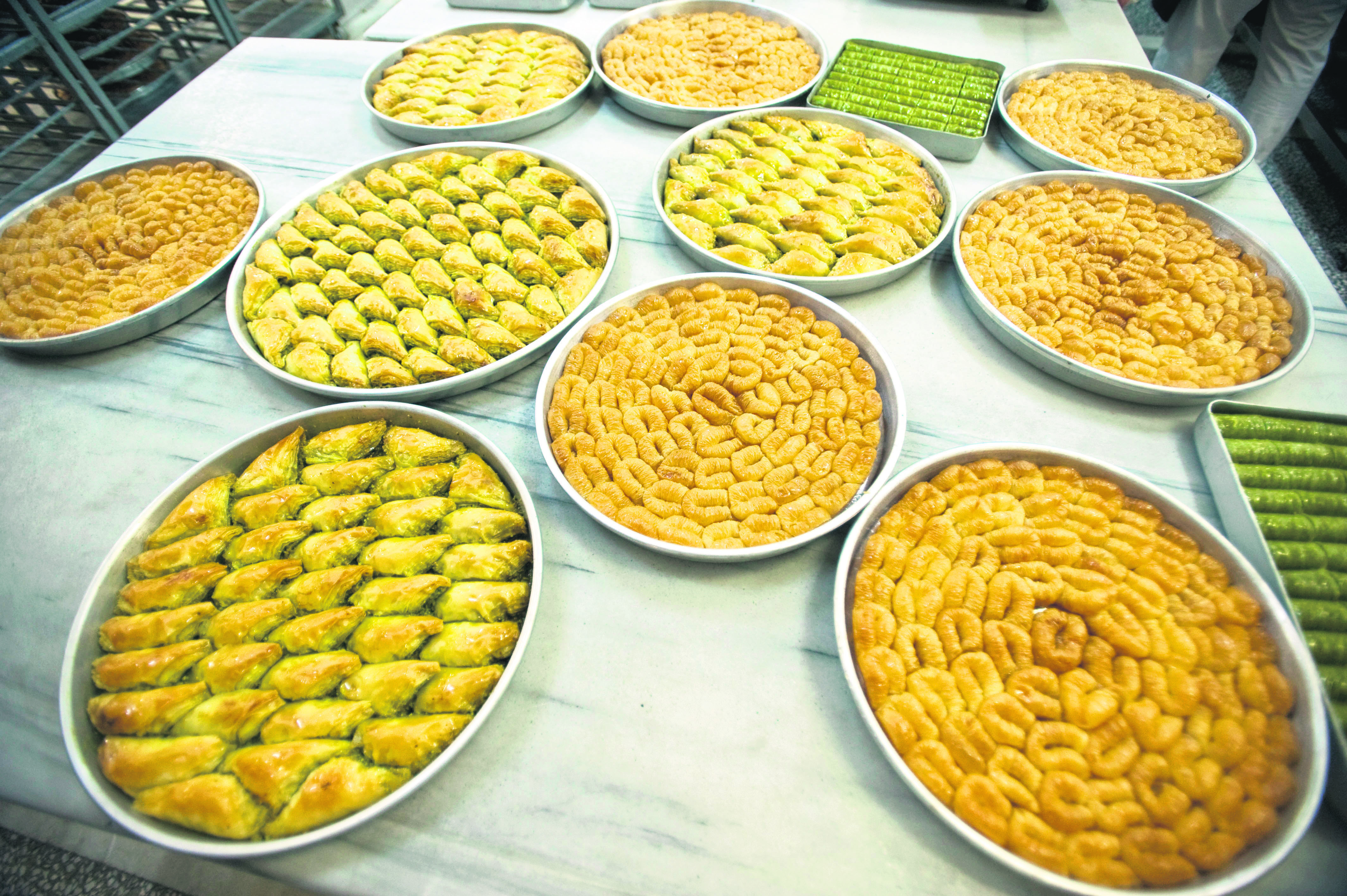 The new project is expected to benefit the food tourism industry around Gaziantep and other southeastern cities. In a statement to Anadolu Agency (AA), GARO head Mehmet Severoğlu said the chamber wants to contribute to gastronomy tourism. For the first stage, tour guides were invited to the city for an introductory event. Following their research, the chamber found out that there are tour guides specializing in mountaineering and other various fields, yet hardly anyone specializes in gastronomy. Thirty-nine tour guides have been chosen and GARO organized a week-long trip to Gaziantep, Hatay, Kilis, Kahramanmaraş and Malatya. During the trip, the participants spent three days in Gaziantep, two days in Hatay and four days in three other cities. "They learned about the cities' culinary culture, cooking procedures and the history. We also organized field visits for representatives of prominent food companies and showed them how traditional dishes are cooked," Severoğlu went on to say. Following the field visit, the trainees will ultimately take an exam. "The questions are prepared by expert chefs. The exams will also be approved by ministerial officers. The final stage is the certification process," he said. As a first in its field, the project will produce Turkey's first gastronomy expert tour guides. Severoğlu said there are tour guides whi already offer gastronomy tours, yet they do not have any expertise in gastronomy.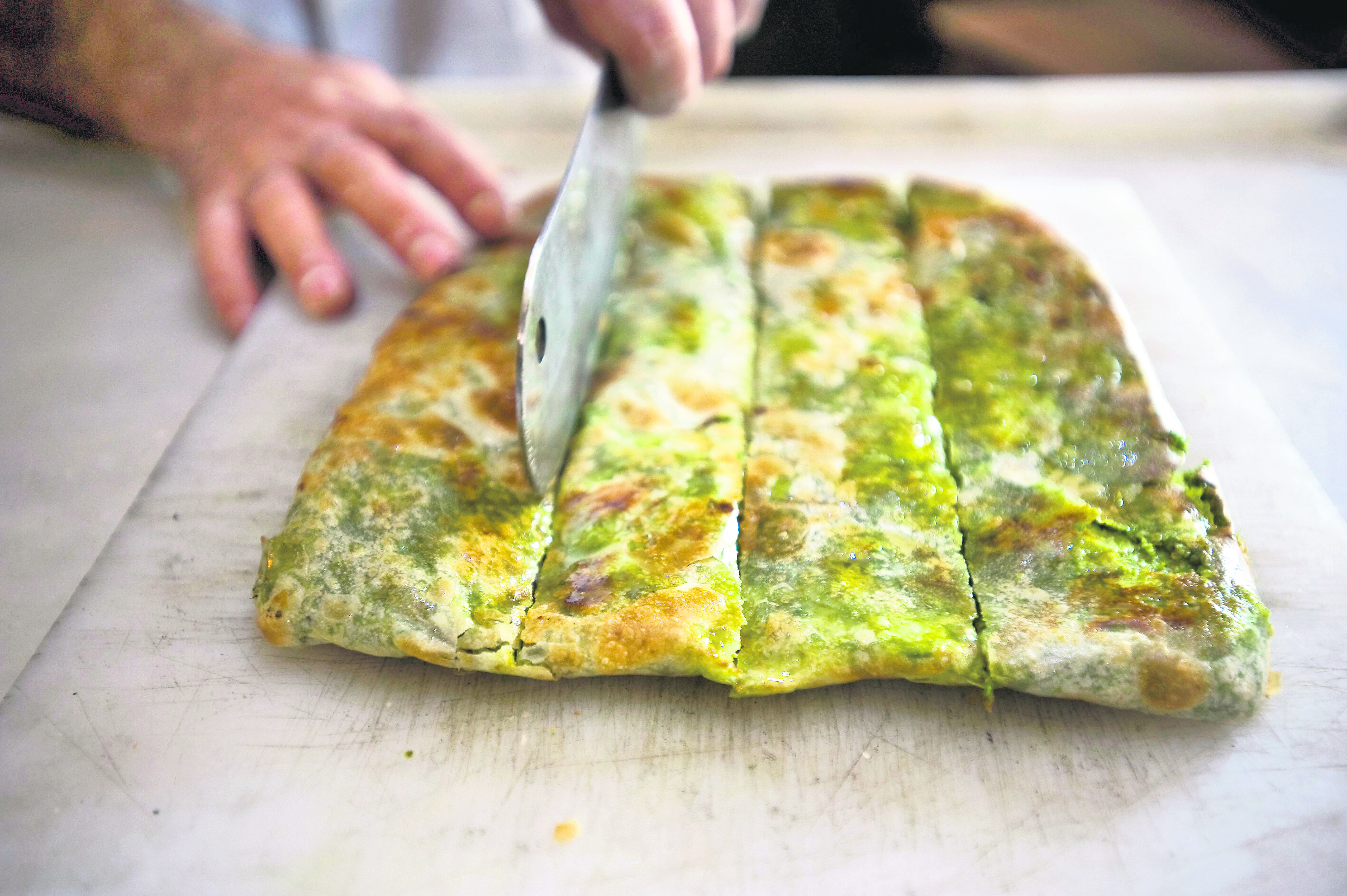 "Our first trainees already have knowledge of gastronomy but are not licensed. We received high demand, yet have limited spaces to offer for intensive courses. The trainings will continue," he added. Ömer Güllü, a baklava maker, hosted trainees at his facility in Gaziantep. The city is coming to the forefront with its culinary culture that features a vast range of dishes and expert tour guides will help foreigners experience what the city has to offer. "I believe tour guides will be more aware of what we have been doing as well as the challenges we face," Güllü said.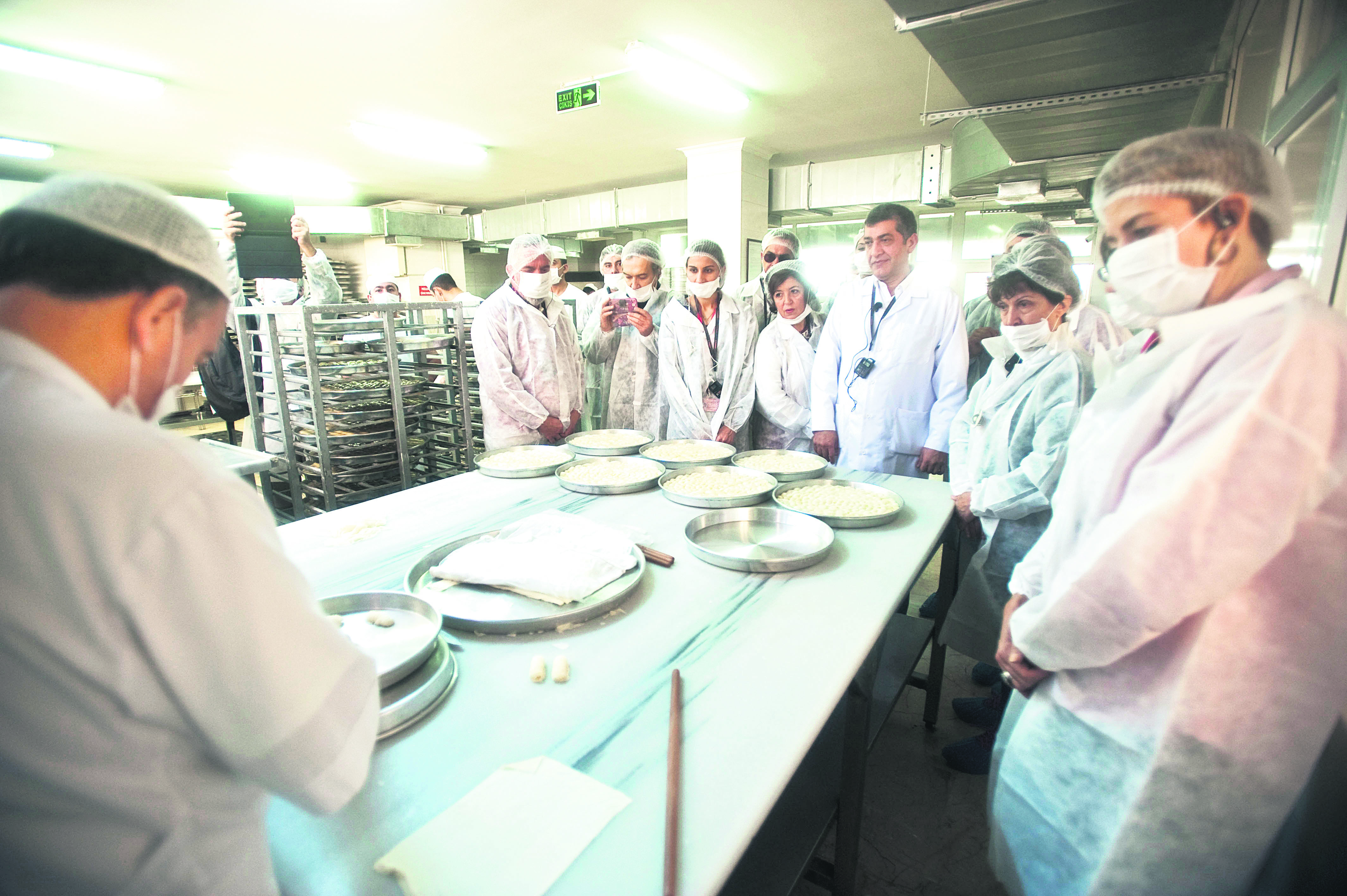 This month, Gaziantep also made its official submission for inclusion in UNESCO's World Intangible Heritage list as the eighth World Gastronomy City. The local dishes of Gaziantep are many and varied, which is the result of its historical and geographical position. The city's cuisine includes a variety of meats, vegetables and baked goods from other regions of Turkey, which were brought to the city by migrants, as well as many foods that have come from Syria. The southeastern province is famous for a large variety of dishes ranging from kebab, çiğ köfte (a kind of Turkish steak tartare), yaprak sarması (stuffed vine-leaves), potato with yogurt, dried aubergine dolma and mumbar (stuffed sheep's intestines) and katmer (fried layered pastry). During your Gaziantep trip, you can try eight different kinds of soup including yogurt soup, tarhana, lebaniye, tutmaç, uyduruk and muni. Beyran Soup, which is made using lamb and spices, is a must-try breakfast soup. Mouthwatering and flaky baklava is what makes the city as famous as it is. Made in different shapes and flavors, baklava is prepared with over 30 stacks of thin phyllo dough brushed with butter and sugar syrup. The most famous baklava types are those containing walnuts and pistachios.