Bordering the neighborhood of Laleli in Istanbul's Fatih district is Asuman Restaurant, "home" to many Iranians. Meaning "sky" in Farsi, this restaurant is quite heavenly. The Persian beauty Almeyda fills the room with her angelic voice, but it is the flavors dancing on your taste buds that leave you soaring. The walls are decorated with images reflecting "home" from owner and head chef Celil Nazari. Born in the northwestern Iranian city of Tabriz, the very hospitable owner opened the doors to this restaurant in 2009.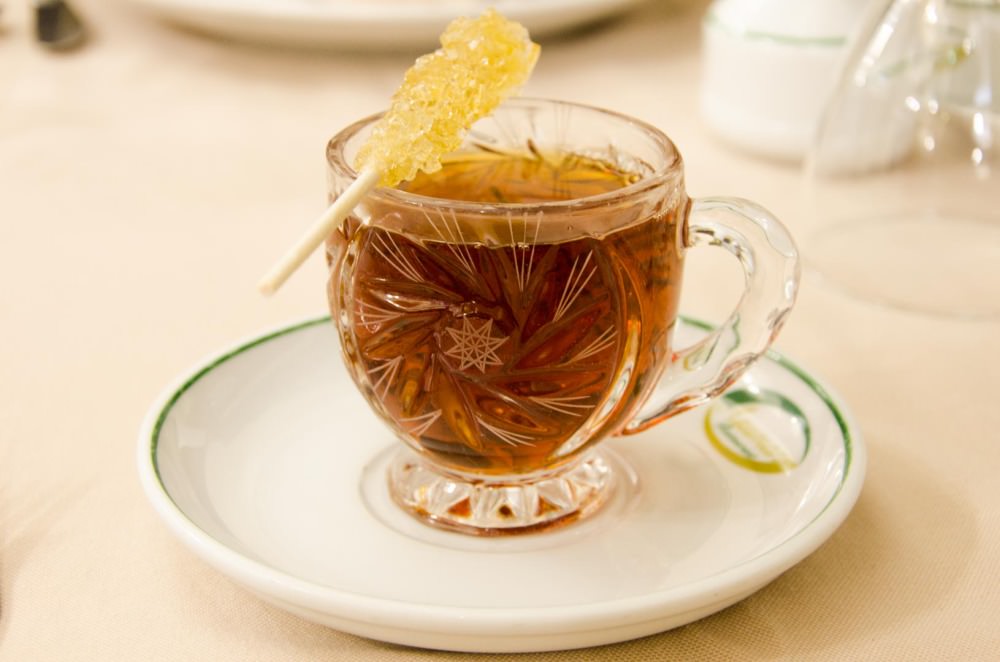 "I wanted to bring a part of home in Iran to my new home in Turkey," he explained. To ensure flavor is not compromised, he sources 80 percent of the ingredients used directly from Iran and makes the same products accessible at the market next door to those who want to enjoy the flavors of Iran in their own kitchen, on their own table.The menu is quite extensive, but rest assured, each dish is more delectable than the previous one. The staple for any Persian meal is rice. With various options to choose from, consult the waiter as to which rice is best suited for the dish of your choice, otherwise you may have a "yin" without a "yang."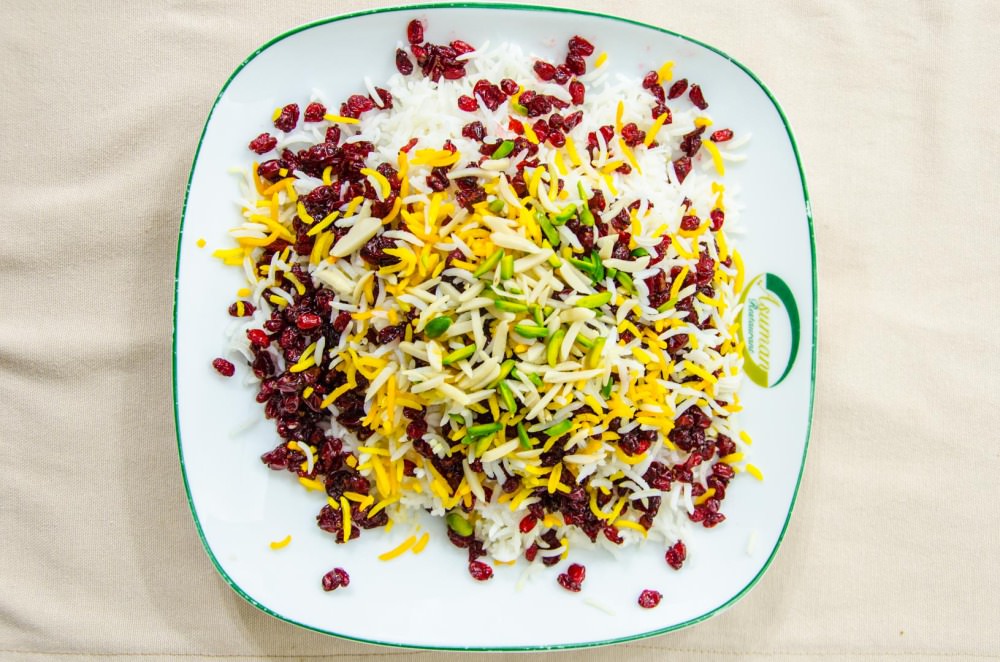 Do not be alarmed when a mountain of rice resembling a volcano arrives at your table. Annihilating that dome will not be a challenge. Unlike ordinary rice, it is not burdened with starch, thus that heavy feeling rice often leaves is not an issue. The red decoration that is exploding with a combination of sweet and sour is "zereshk," otherwise known as barberry, complemented with pistachios and the world's most costly spice: Saffron. Again, depending on the dish you have chosen, you may either be presented with the zereshk polo (rice), baghali polo (rice with fresh dill) or the rice with saffron. Regardless, you can be sure you will not be disappointed.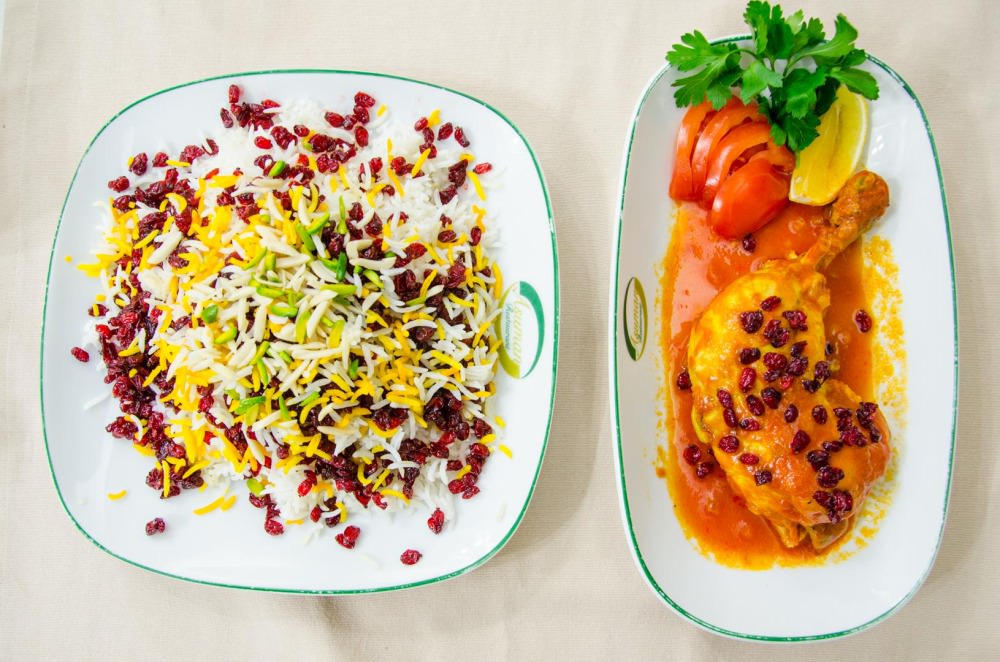 Zereshk polo

If meat is your weakness, look no further. Feel free to pick with your eyes closed and go "eeny, meeny, miny, mo" to the menu. Whether it's the kebab or the leg of steak on the bone, the tenderness and the succulence will have your mouth-watering between morsels. Alternatively, you have the option to choose the chicken that will certainly give the red meat a run for its money. There is no shortage of Vegetables in any of the dishes, and for the vegetarians, fear not - you are not forgotten; this Iranian kitchen also has you covered. The ghorma sabzi is a vegetable dish with dehydrated dwarf lemon giving it a zesty flavor. With an extensive selection of salads to choose from, you cannot pass up the mast khiyar with nuts, a cucumber yogurt dish garnished with currants, nuts and pretty, dried pink flowers. The incredible trait about this dish is the garlic. Eat to your heart's content because although it is powered with a garlic punch, the aftermath of having dragon's breath is nonexistent. This garlic that grows in Iran and can only be picked once a year, has all the traits of garlic without the punishment of the smell. If the flavors on your plate have not yet surprised you, try their ayran. Far from the traditional Turkish yogurt drink, ayran, yet with traces of the flavor, Iranian ayran is fizzy.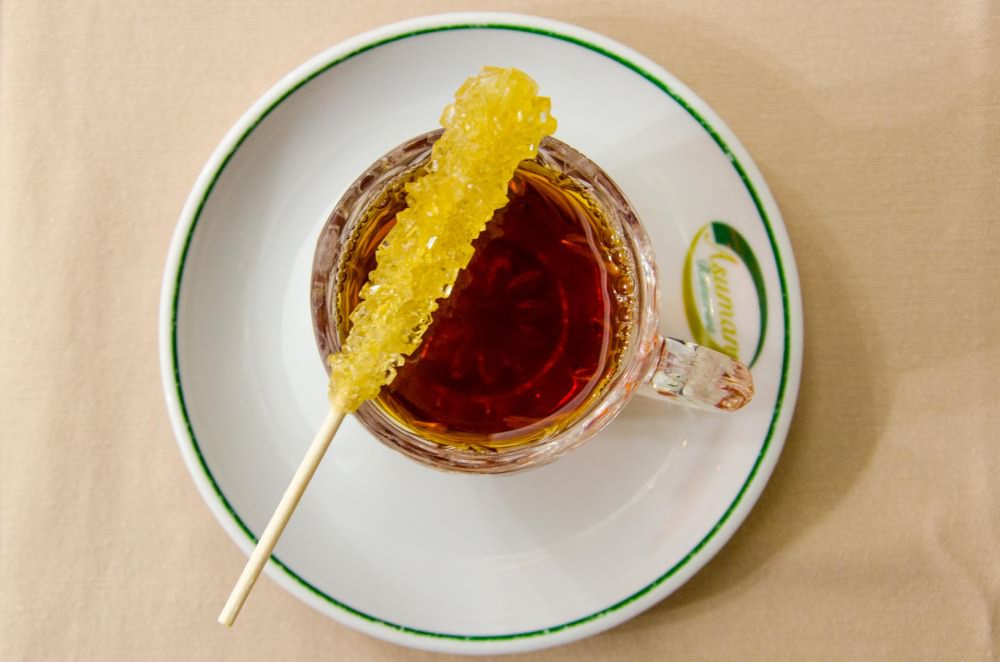 Nabaat

If you have survived thus far - and trust me you will - do not pass up the shole zard (saffron rice pudding) with a hint of rose water, cardamom and saffron, decorated with cinnamon and pistachios. This sweet dish is often served during Ramadan, but do not feel limited. No meal is complete without a cup of tea. If by now you have not established that every dish is unique in flavor, let the tea be your final reminder. The delight in this drink is the sugar. Served with nabaat - sugar cubes that look like rock candy - and flavored with a type of saffron that settles the stomach, the tea is an absolute delight. As the sugar melts, not only is your tea sweetened, but the aroma and flavor of the saffron is released, filling your cup and surroundings with calmness.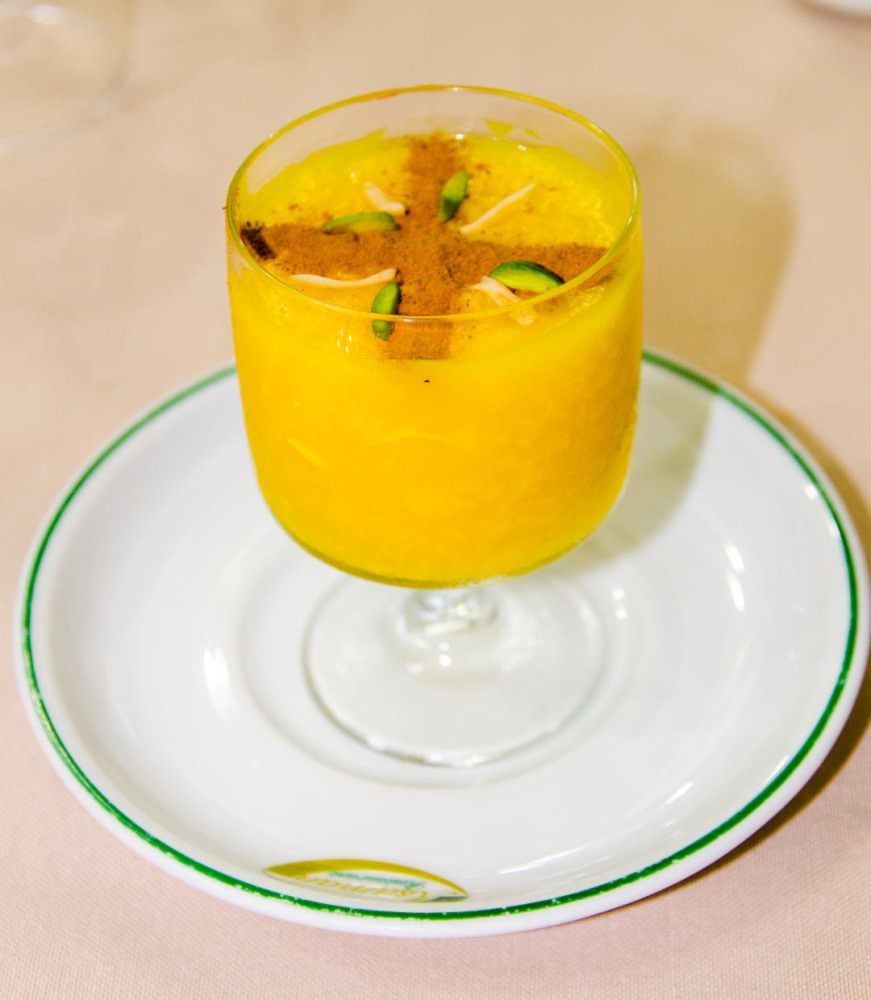 Shole zard

This restaurant-turned-home away from home isn't just for the Iranians missing home, it is a restaurant that will allow its patrons to discover new flavor and feel welcomed to a rich culture through classic Persian hospitality. Celil Nazari will also be appearing at the International Food Festival on April 24 in Beyoğlu, so if you cannot dine at the restaurant by then, be sure to catch him at the festival. Asuman is located on Atatürk Avenue in Aksaray.