Teahouses are trending in Turkey, as boutique cafes specialize in a variety of teas and appetizers. A leading cafe, Keifi - a cafe that combines "keyif" (delight) and "keyifli" (delightful) - is located in Ankara's Next Level Shopping Mall, providing visitors with hospitality, a cozy atmosphere and mouth-watering teas and dishes. Although Keifi is only in Ankara, soon it will be expanding to many tourist spots in the country, offering hot tea on cold days or refreshing iced chai in summer.
Tea is one of the most significant beverages for socializing with friends, relaxing after work or sharing moments with loved ones. Turkey ranks third in tea consumption and in the top-five countries in tea production.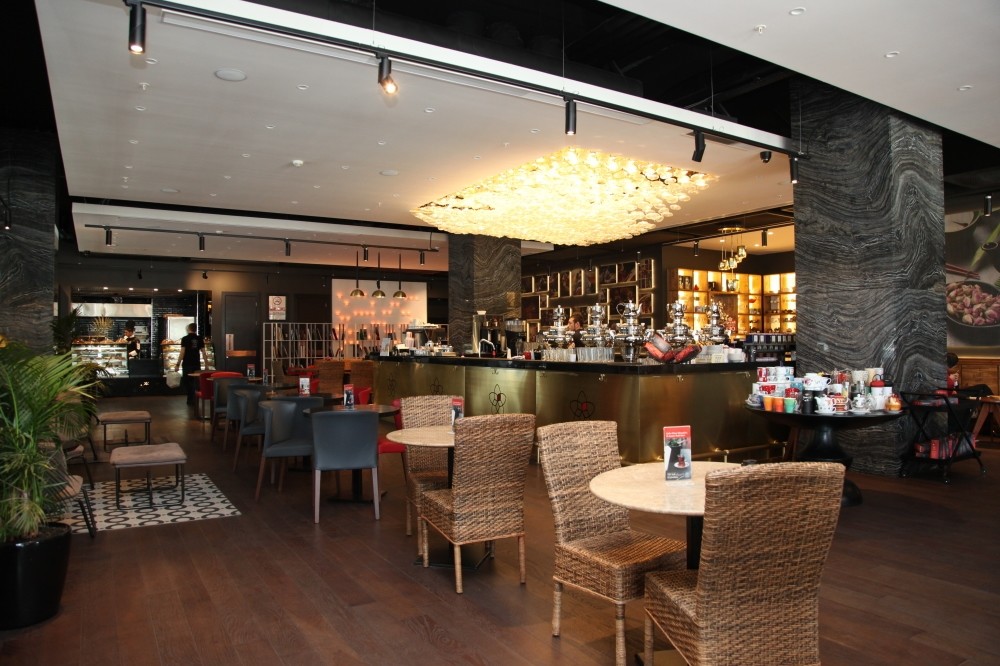 One of the first private tea brands in Turkey, Orçay, brings a new impulse to tea culture in Turkey. Tea menus and dishes not only show us how delicate teas are combined in the cafe, but the food menu shows Turkish cuisine's diversity and how different flavors complement each other.
In some European cultures, tea is a good way of socializing, especially after noon, but in the Middle East, tea can be drunk from morning till late at night. When you visit Keifi, you can drink the best tea along with an egg dish any time of day.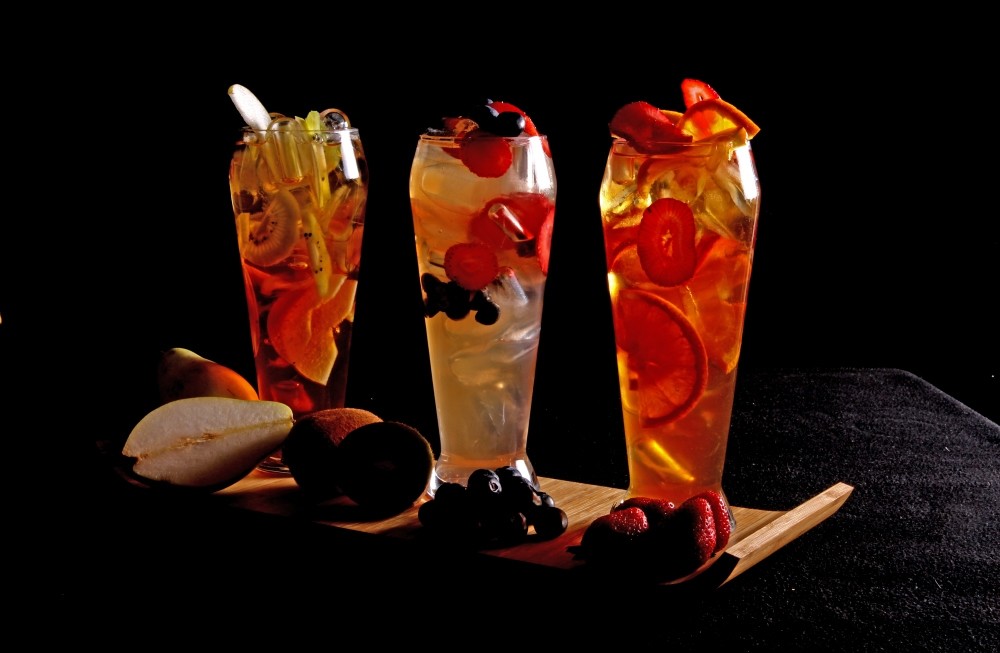 At a press launch to introduce Keifi, Keifi Vice Chairman Şenol Kasım said that Keifi is the outcome of Orçay's years of tea passion and that Keifi, with a TL 4 million ($1.36 million) investment, is one of the first and most exclusive tea cafes in the country.

"Tea lovers come here to taste these exclusive teas or buy some to enjoy at home or work," said Kasım, adding that in 2017 every province will know the name Keifi when it comes to tea and that by 2020 it will be an international cafe chain.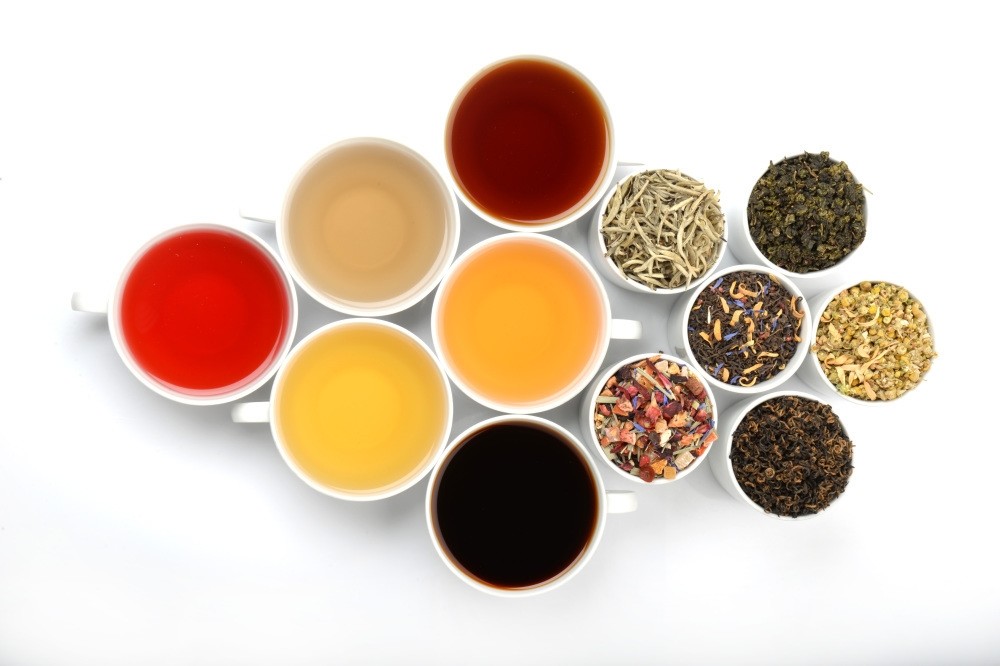 Keifi has three concepts: Eat food and drink tea, along with a smoke hookah. An additional concept is Keifi Cafe, located in shopping malls and fancy streets for fast tea service and take away.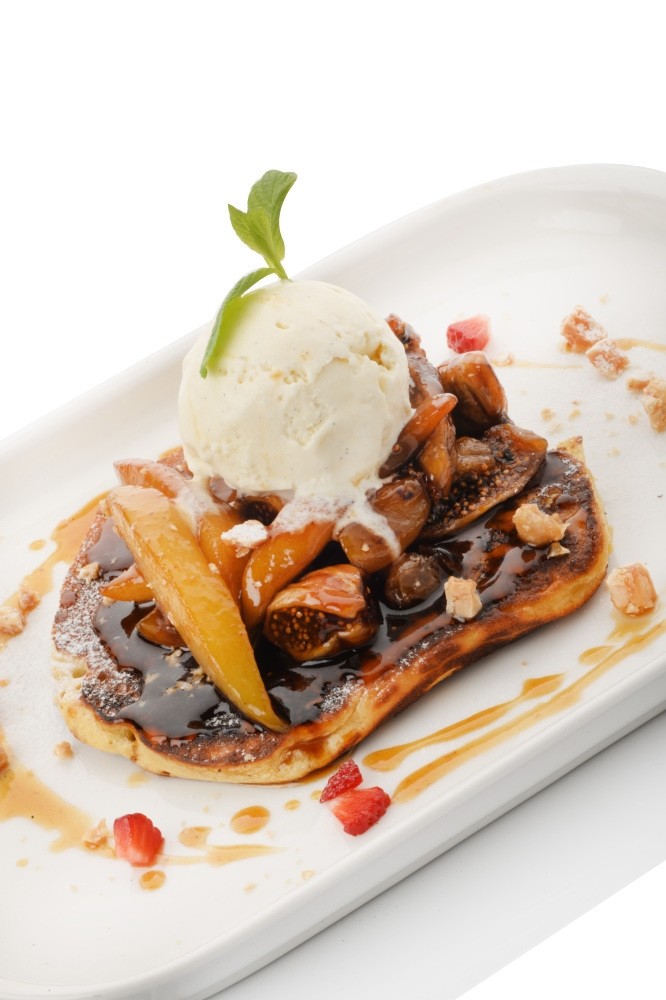 More than 50 teas from around the world can be tasted in Keifi, such as white tea, black tea, oolong tea, green tea, rooibos teas, aromatic tea, fruit tea and herbal tea. If you are new to tea drinking, friendly waiters can help you find the best tea for you or if you are a tea gourmet, you will understand why this is the place when it place it comes to tea.

Where does the tea at Keifi come from?

White tea: White tea takes 3 minutes to 4 minutes to brew. One of the most precious teas in the world, white tea can be tasted with mango, melon and many other fruits.

Green tea: From the leaves of Camellia Sinensis like other teas, green tea is a precious gift from China. With touches of fruit and various aromas, green tea will change your position on green tea.

Oolong tea: Semi-fermented oolong tea is also produced from Camellia Sinensis. With many health benefits, oolong tea has a unique taste.

Black tea: Also made from Camellia Sinensis, black tea from the north Black Sea region is the most preferred in Turkey. Taste it and understand the joy of drinking Turkish-style black tea.

Aromatic tea: If you are fond of tasting a touch of fruit, exotic flowers and natural aromas while drinking your white, green and black tea, aromatic teas should top your must-try list.

Rooibos tea: The national drink of South Africa, rooibos is not well-known in Turkey. Rooibos tealeaves are from the highest point in South Africa - 1,000 meters - have no caffeine and have many health benefits.

Favorite drinks and dishes at Keifi

During my visit to Keifi, I tasted nearly all the dishes from the egg menu and many aromatic green, white and black teas. The most outstanding dishes were Keifi salads, including fillet steak salad and tuna salad. With a variety of sauces, the salads are mouthwatering. Omelets with a variety of ingredients - even döner - taste incredible, even if you are skeptical when you see egg and döner in the same dish. When it comes to teas, I highly recommend milk oolong tea if you like milk and dairy products. It has no milk in it, but the tea is fermented in milk steam. White melon or white mango should also be tried if you like aromatic white tea. My last and most favorite is orange green tea. Personally, I am not fond of green tea, but this one absolutely changed my opinion.

A special iced chai at Keifi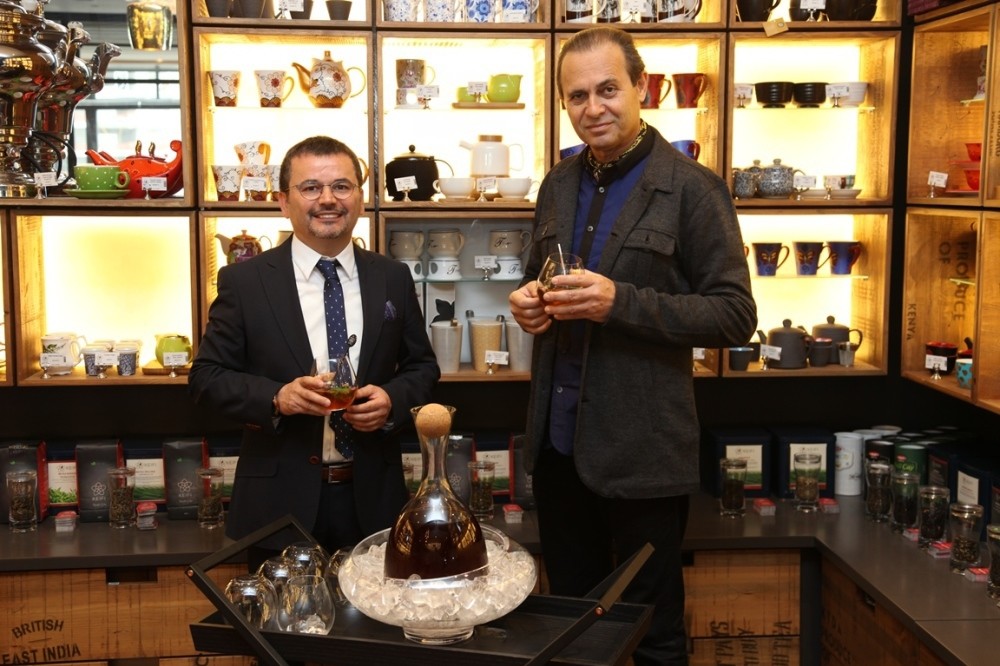 Ayhan Sicimoğlu (R)

An iced chai at Keifi by Ayhan Sicimoğlu for those who like ice tea is incredible and easy to make at home: One liter of cold water, three spoonfuls of rooibos orange Keifi tea and one or two spoonfuls of white mulberry syrup. Put all the ingredients in a bottle and put the bottle in a fridge. Wait four to five hours and enjoy the amazing taste on a hot summer days.

Where is Keifi?

Located in the Next Level Shopping Mall in Ankara's Söğütözü district, Keifi is easy to reach for those who visiting Ankara. Located on the Eskişehir-Kızılay highway in the city center, you can reach Keifi by bus from the Ankara Bus Station or by taxi (about TL 10-15).