The most holy month in the Islamic world, Ramadan, has come with all its spirituality. Mosques are lit by lamps, fresh flat breads are baking in ovens and tables are being set for iftar meals for the breaking of the fast. Regardless of your religious affiliation, there are so many things to discover in Istanbul during Ramadan. The Sultanahmet neighborhood is one of the best places to experience this holy month but here we will direct our attention to some unique neighborhoods where you can enjoy the spirit of Ramadan.
Our first stop is Fatih. As one of the oldest residential areas of the city, Fatih is a distinguished district that brings history and flavor together. Horhor Street which connects the Fatih and Aksaray districts of Istanbul is home to one of the best kebab places in Istanbul. Another of my favorites is the Şavak Usta restaurant which serves traditional Turkish foods. I recommend their kebab; namely, the eggplant kebab, along with water buffalo yogurt. They also offer a delicious salad with a slushy consistency, served before dinner and typically enjoyed with a spoon. This family-owned establishment has been serving kebabs for three generations, and is still doing an impeccable job, featuring an array of photos in the restaurant which offer a glimpse of the famous people who have visited Şavak Usta. They have a special area designated for barbeque where you can watch the chef prepare kebab right before your eyes. On the wall behind the barbeque area, colorful examples of Iznik-glazed tile are displayed. This restaurant is always bustling during Ramadan but does not take reservations. If you pass by the restaurant around iftar time, I recommend that you stop by if it is not too crowded. A short distance passed Şavak Usta lies the Haman Bakery. This tiny bakery sits on 10 square meters right at the entrance of a hamam (Turkish bath) that once operated in the same place. Here, you can taste Ramadan flat bread and lavaş straight from the oven and the aroma of these delicious foods is sure to capture you from the street as you pass by. While you are in Fatih, visit the Fatih Mosque, Arch and Kıztaşı as well, bringing the beauty of the Ramadan spirit together with history and flavor.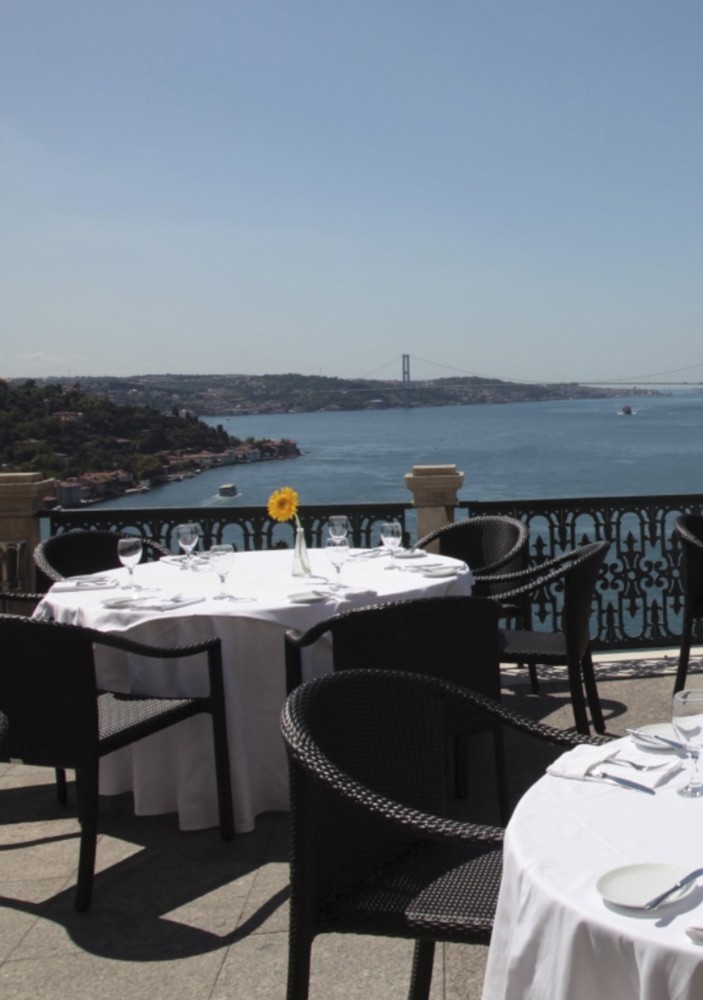 If you want to enjoy the spirit of Ramadan on the Bosporus, my first suggestion is the Borsa Restaurant, a traditional venue located inside of the Adile Sultan Palace. The restaurant, located on the Kandilli hillside, is rich with history. It was built in 1856 by Sarkis Balyan for the Sultan Abdülmecid as a gift for his sister, Adile Sultan. It functioned as a high school for girls from 1916 until 1986, when a fire completely damaged the establishment. In 2007, it was renovated by the Sabancı family and is now one of the ostentatious representatives of Turkish and Ottoman Cuisine on the Bosporus. Borsa is located in a pristine location where you can enjoy a view of both Bosporus bridges. The tiny gardens if front of it dominate a splendid view where you can see hundreds of mosques with their lighted lamps during Ramadan. They offer a blended menu of Turkish and Ottoman cuisines which is specially designed for Ramadan, as well. Small breakfast foods, called iftariyelik, all reflect the regional flavors of Turkey. Also, a special flat bread with butter is exceptional; namely, Akçaabat Butter and Vakf-ı Kebir flat bread. Appetizers are also prepared with uniquely local flavors. I recommend the Trabzon-style black cabbage sarma with meat. Among the main dishes, on the other hand, my favorite is the Konya-style lamb in Tandouri cooked in a stone oven. Although there are many choices in desserts, the most notable are the Mardin-style semolina helva with orange and cinnamon.
If you are on the Bosporus, I also suggest stopping by Kaşıbeyaz Bosphorus, a brand name in Turkey for 50 years. Their location in Yeniköy unites luxury and traditionalism. I really love their black and white floor tiles and the gold glitter which decorates the place. I especially love the round-table seating on the terrace area. The restaurant has higher floors, offer a more expansive view of the Bosporus.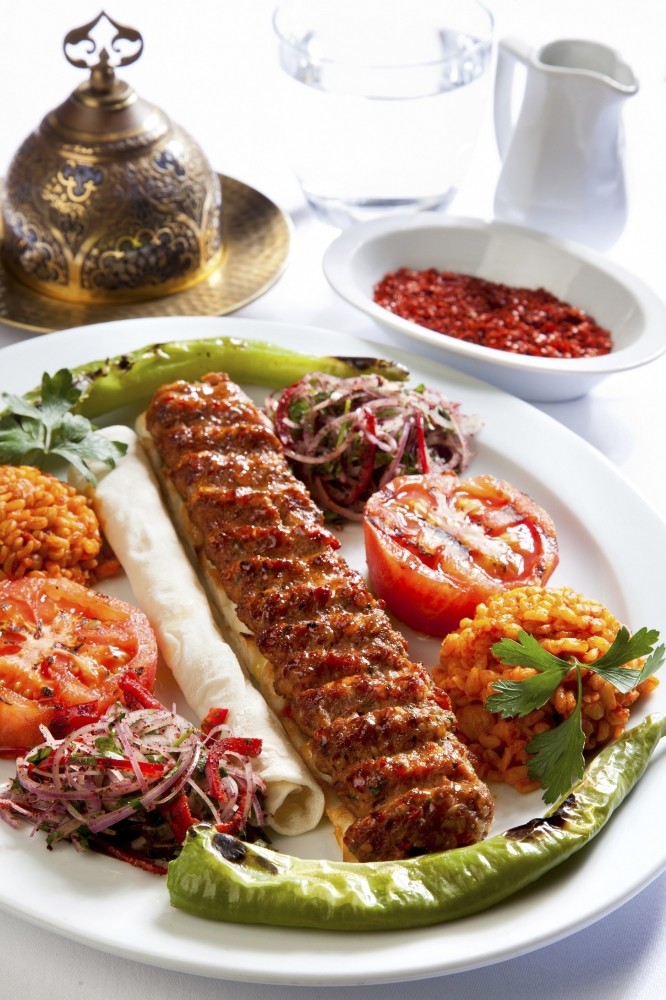 A peaceful place where you can experience the spirituality of the sound of Azan accompanied with a Bosporus view, Kaşıbeyaz is re-interpreting its meat and kebab varieties with vegetables and light spices to accommodate customers during the hot summer months. Their kebabs are prepared especially for Ramadan and their main menu consists of Gaziantep-inspired flavors which are rich. My favorite dish here is içli köfte (kibbeh). On the other hand, one of the classic deserts of Ramadan, Güllaç, is definitely a must-try. Physalis, flos granati, pineapple, violet, red currant, raspberry and blackberry are presented with this dish, adding a unique flavor that stands out compared to other restaurant versions of the traditional dessert. The dessert is served on dishes made of copper, which are oriental and chic. The restaurant has branches in other locations across Turkey, also. Kaşıbeyaz Florya which is nestled in nature, Kaşıbeyaz Aquarium both a sea view and an opportunity to watch fish in an aquarium and Kaşıbeyaz Ankara which is the newest addition to the Kaşıbeyaz family are the other locations of this chain where you can experience Ramadan
My last suggestion for kebab is Ali Ocakbaşı. Located in the district of Taksim, Gümüşsuyu is centrally located and famous for its mezes and meat. All the meats are cooked in front of you and you can sit around a big barbecue and eat you meat while hot on your plate. Water is served in oriental-style glasses with unique patterns that are very chic. The walls, on the other hand, are old Istanbul engravings. The brick and wooden decorations give a pretty warm atmosphere to Ali Ocakbaşı. The place was created by the Volkan and Okan Akkaş brothers and offers a view of the city and the Bosporus. The Ali salad is made from a unique recipe and the main course includes bold flavors of kebab like Şemşek, Şaşlık and Çöp Şiş. Their baklava, on the other hand, is among the lightest I've ever eaten. A light menu has been prepared for fasting customers. I suggest this place because it is the most traditional restaurant around Taksim.
I would like to also mention the Ramadan Dinner of the Consulate General of France in İstanbul. Super chic but modest at the same time, the dinner included a speech by the Consul General of France, Muriel Domenach, who did a great job by underlining the importance of togetherness and solidarity of the Muslim and Christian world. Islam is the second largest religion in France. She also made it clear that freedom, brotherhood, secularism and peace are important elements of today's world. By hosting a Ramadan dinner in the French Palace in Istanbul, Mrs. Domenach not only showed her hospitality but also demonstrated a powerful stand against to terrorism and anti-Islamic groups. Ramadan events will be hosted by the French Consulate all month. Don't forget to update your calendar!
twitter@ardasayiner