This week I want to talk about the two people who represent Turkish cuisine in the world and the brands they have created. Both of them are gourmets and I believe they are more artists than cooks. They are all cultural ambassadors as they are representing Turkish cuisine at the highest level, exactly what the world of Turkish cuisine needs.
The first name is Orhan Yeğen from New York City. He is a connoisseur who opened one of the city's first Turkish restaurants and operates a number of other ones now, each with his own unique touch and style. Even if you are not able to go to Yeğen's Şip Şak Restaurant on 2nd Avenue between 49th and 50th streets, you can follow him through his social media and read meaningful stories about experiences he's had with his customers and employees. Yeğen has many analyses and comments that can be a lesson for many new generation restaurant owners and workers. I'm waiting for these experiences to be transformed into a book soon. In addition to the flavor he creates in dishes, another thing I admire him for is that he does not listen to anyone else. He does not bend his rules and principles in the kitchen. It is easy understand what I mean when you get the opportunity to meet him. Yeğen, during his 39-year adventure in the U.S., has worked in 126 different restaurants and night clubs in the first eight years. His comment on the number of different jobs, "I didn't want to stay at a place I was learning nothing at just because the pay was good." He learned, experienced and continued on his path. In other words, he is a leading restauranteur that can also work in the back of a kitchen. According to him, no cook should serve something to his customers that he would not eat himself. He should not change his cooking style just for the sake of a customer. According to Yeğen, the customer should come to that restaurant for that cook's style. In other words, customers should not try to adapt the cuisine of the restaurant they go to according to their own tastes.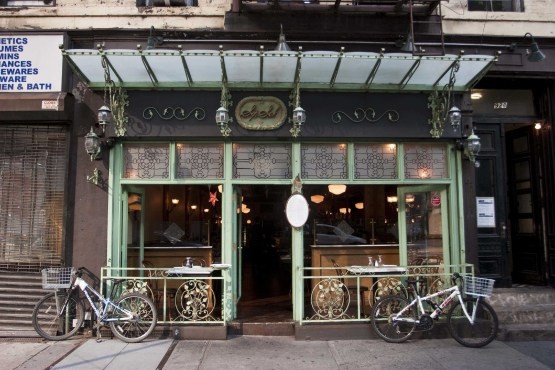 The place Yeğen is currently offering you miracles in is Şip Şak. There are many clippings of American newspapers and magazines in frames about Yeğen in Şip Şak on its walls. Yeğen's success has been a subject of many media organizations, from the New York Times to New York's Time Out. Şip Şak, managed by him since 2004, is quite different to other Turkish restaurants. And for me it is the best. Rather than a place with kilim patterns and Turkish style furniture, you feel more like you are at a very chic, Mediterranean, modern restaurant. When I had last visited Şip Şak in 2013 there were not many modern restaurants in Turkey. Karaköy and Nişantaşı had not filled up with their current inhabitants. However, I find in the decorations of newly opened places in Istanbul now a lot of similarity to the style Şip Şak created in 2004. Marble tables without table cloths, old style chairs, mirrors, an antique bar and walls, ceiling and accessories that move in the Turkish-Mediterranean air. Just like the new era Beyoğlu, Nişantaşı and Karaköy restaurants. I must say, in this respect, Şip Şak is a place that's really ahead of its time. In its menu, on the other hand, there are flavors that blend Turkish cuisine with Mediterranean flavors in a creative way. I loved muhamara the most out of the starters I was served, and Ali Nazik was my favorite of the main dishes. Out of the desserts, on the other hand, the almond pudding was wonderful. Yeğen's team is very professional and attentive. In my observation, what Yeğen wants to add to the sector is the human touch. To create a better environment through his choice of chefs, waiters and managers. To me his biggest struggle is with his own perfectionism, the same as many other successful businessmen. To leverage Turkish restaurants reputation with teams that can meet this perfectionism is one of his missions. I congratulate Yeğen, he deserves medals for promoting Turkey and Turkish cuisine.
Another name that represents Turkish cuisine worldwide successfully is Hüseyin Özer. Living in London for 42 years, Özer is a unique success story. By buying Sofra Restaurant, where he started working at as a chef's helper, from its owner, he turned it into one of the most prestigious Turkish restaurants in Europe.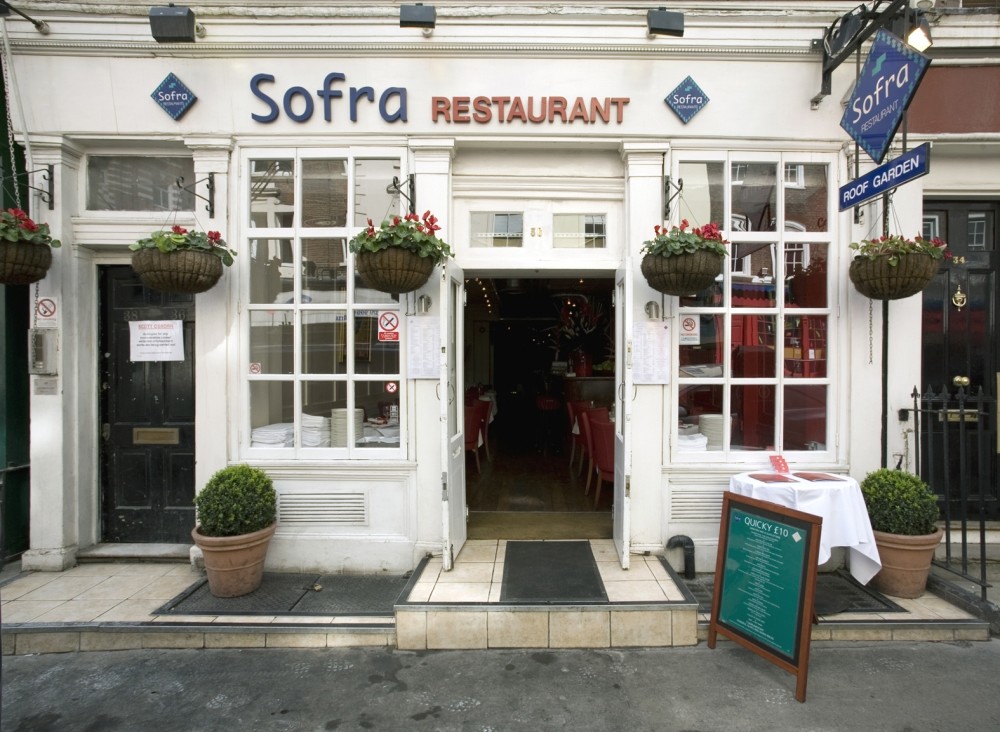 The Sofra brand has been in the market for 41 years and today hosts very sharp British gentlemen and chic ladies and Europe's rich tourists. In my opinion, Özer is an artist. His physical appearance also always reminds me of a painter. His bouffant hair and designer clothes show his uniqueness. Having many dishes which are his own recipe, Özer, in this respect is a real magician. He has his own formulas and presentation styles. For example, he determines meze and meal portions according to number of people at the table. He makes no-sugar künefe. He is also against modernizing Turkish dishes. He defends Turkish food and says it must stay true to its style of eating, contents and presentation. He is also a dietician, and encourages healthy Turkish food. In his view, what both makes Turkey look bad and makes it prestigious is Turkish cuisine. This is why Özer is also a cultural ambassador. He has created a mission for himself, to raise the Turkish restaurant managers of the future. In addition to giving them a work contract with him, he also makes a contract with them to be his student. Because according to Özer, the problem with Turkish restaurants is not Turkish food but the managers and service employees. Many Turkish restaurants in England have been opened by Özer's students in the last 40 years. Özer is also a promoter of Turkish wines. There are two types of wines on his wine menu: Turkish wines and others. He is so devoted to his own values that he separates world wines from Turkish wines by calling them "the others."
Sofra London, currently with two branches in Mayfair and Regent Street, is continuously mentioned in the British media. The restaurant has even received compliments from AA Gill from The Sunday Times in recent weeks, who said: "There are two types of honey in the world. One made by the bees and one made by the Turks. But it seems that whatever is written on Sofra's menu comes exactly on its dishes. Everything is real and natural." It shows that the prejudice about Turkish products can be abolished by the culture ambassadors of our country. Make sure to taste Sofra Restaurant's menu on your visit to London. I especially loved the eggplant beğendi and hazelnut salad. Congrats to Özer for his dedication and his creativity when it comes to Turkish cuisine.
Top 3 Venues of the Week
- Ferdi Baba / Alaçatı
- Limonlu Bahçe / Bodrum
- Lacivert / Beykoz
Top 3 Hotels of the Week
- Nars Ilıca / Çeşme
- Nikki Beach / Bodrum
- Nişanyan / Şirince
Top 3 People to Follow This Week
- Emre Kızılırmak / Actor
- Nihan Güzel Daştan / Photographer
- Bahar Gürkanlar / PR person