As Turkey encompasses a wide variety of geographic zones, you can find yourself in a number of different places, each with its own scenery, culture, temperature, vegetation and weather conditions. Food is probably the first thing that is influenced by all these elements, and in Turkey each region comes with its own flavors and tastes. For Turkish people, the setting is as important as the food itself. To explore Turkey's regional food culture, a limited number of culinary museums scattered in different cities can take visitors on an informative and tasty gastronomical tour. We have selected the most well-known ones:
Gaziantep Culinary Museum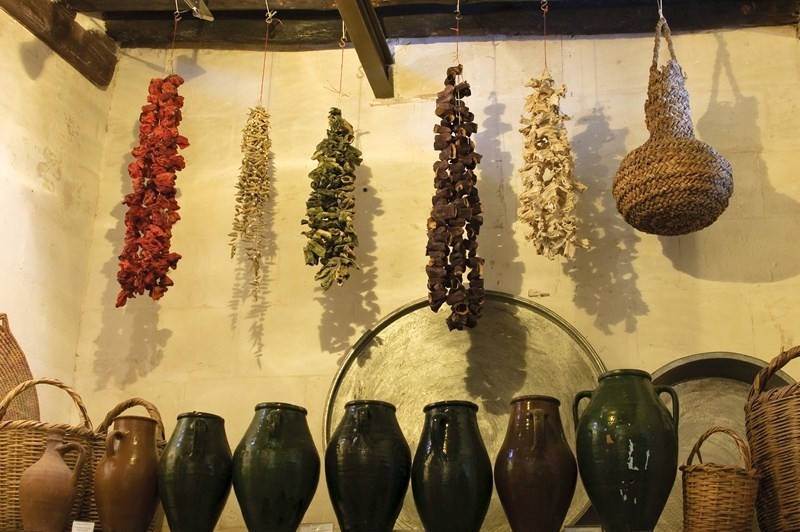 A historic stone mansion dating back to the early 20th century, Gaziantep Culinary Museum, also known as Emine Göğüş Culinary Museum, is Turkey's first culinary museum, and opened its doors in 2008. Ali Göğüş, Turkey's first tourism minister, bought the house where he was born and donated it to the state to make it into a museum named after his mother. The stone house was built in 1904 by Kethüdazade Göğüş İbrahim Efendi.
Thanks to the city's highly rich cuisine culture, which has recently paved its way to becoming a world gastronomy city, the museum sections include traditional cooking methods, meal table design, hospitality and how local women used to cook, among many more interesting topics. Traditional cutlery and copper items are on display in glass showcases at the two-floor museum. Visitors learn about local products, beverages and dishes native to the city there. Some displayed areas show special gatherings like "fekke" (serving food) and "sahre" (picnic). The museum offers the chance for visitors to taste regional dishes like "içli köfte," "yuvalama," "ekşili köfte, among others.
The Gaziantep cuisine features myriad of meats, vegetables and baked goods from other regions of Turkey, which were brought to the city by migrants, as well as many foods that have come from Syria. The city is famous for its kebab, yaprak sarması (stuffed vine-leaves), dried aubergine dolma, mumbar (stuffed sheep's intestines) and katmer (fried layered pastry), along with flaky baklava.
Şanlıurfa Culinary Museum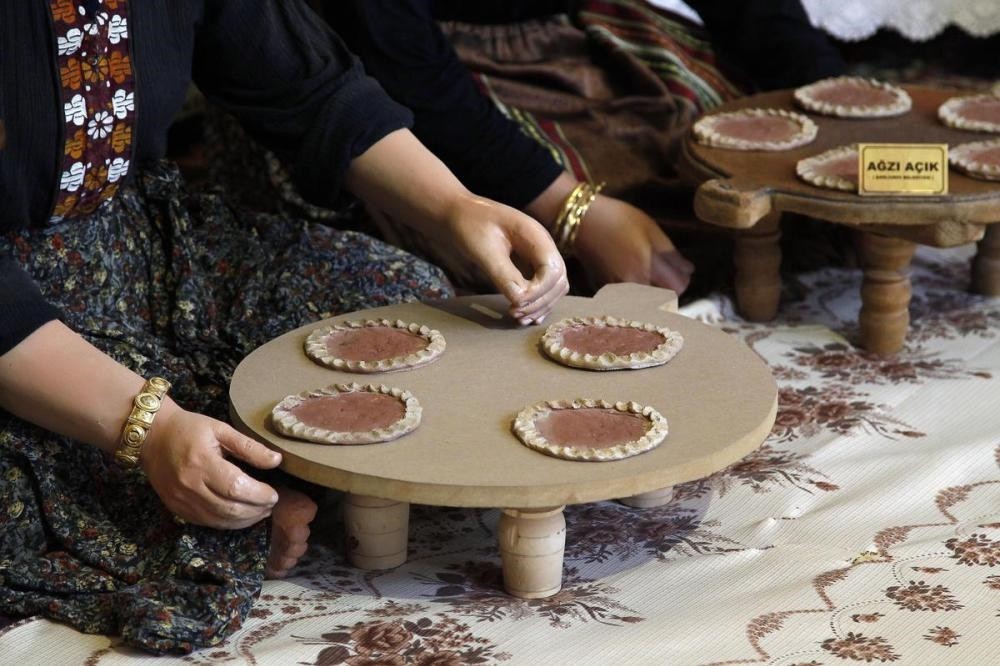 Similar to the Gaziantep Culinary Museum, an old abandoned mansion in southeastern Şanlıurfa province was transformed into a culinary museum through municipal initiatives. Displaying the food culture of Turkey's southeastern region, the museum has around 1,000 visitors per month. While one section is devoted to displaying a local family's kitchen environment, another part shows a group of village women preparing food for winter. The museum also runs kitchen classes for women six days a week. Trainees learn the tricks and basics of Şanlıurfa's traditional culinary culture through senior chefs. Some of the city's local tastes are lahmacun, çiğ köfte (a kind of Turkish steak tartare), and Kazan Kebab, with eggplant and tomato.
Hatay Culinary Museum
Having been home to different civilizations over centuries, Hatay is another city in southeastern Turkey with a culinary museum currently under construction. The museum will bring authentic culinary tastes and kitchen appliances with a long history to the public. The museum will show how the city's food scene evolved with French, Arab and Turkish influences. Hatay is known for its cold and hot mezes, such as humus and Zahter salad, which is made using a spice that is usually used in Arab foods. The museum displays 650 different foods, as well as kitchen accessories from Roman times.
MSA Gastronomy Museum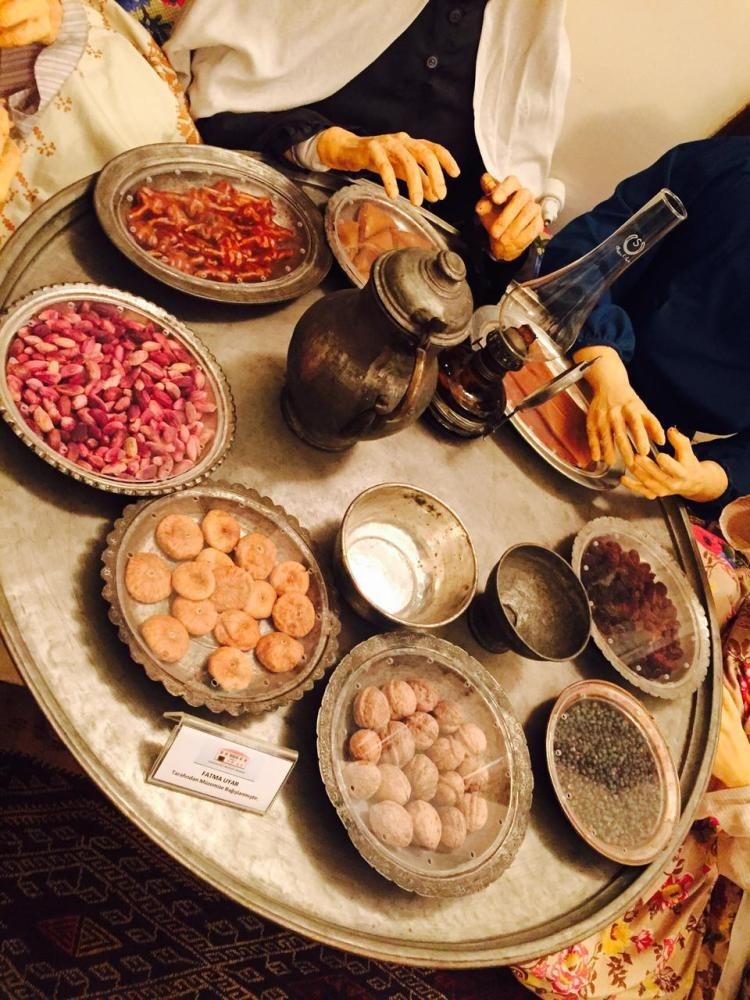 Back in Istanbul, a museum, founded and continually improved by the founder of Culinary Arts Academy (MSA), Mehmet Aksel, is one of its kind -- bringing the past into the present and exhibiting the historical journey of food and beverage industry with rare displays. At MSA you can come across sugar molds used by Turkish grannies, brass coffee mills or tin cans, which you can only see in old Turkish movies, allowing you to travel into the past. The museum features everything related to kitchen and cooking, such as cookery and bakery equipment, old frying-pans, oil cans, water and soda bottles, grocery store equipment, candy and gum packages, labels, belonging to the Ottoman and early Republican period. All contribute to shedding light on the history of the industry.
The museum boasts a rare collection of more than 2,000 pieces, ranging from the final stages of Ottoman Empire to the early republican period that has witnessed the development of the industry. The museum is open every day between 9 a.m. to 6 p.m.