A quintessential drink that has become a remarkable part of cultures around the world, coffee is as diverse as the people who drink it and is roasted, brewed and drunk in a variety of ways. Brewing methods have rapidly evolved, reflected in the modern-preparation techniques used by coffee "baristas" and trendy "consumption" etiquette. The heart of coffee culture lies in Italy, where sophisticated-caffeinated beverages, such as the "latte" and "espresso," emerged and quickly became a cultural phenomenon and an intrinsic part of social culture across the globe. Here are seven countries with different traditions in coffee culture.
Cafe Cubano
Many Cuban Americans like to treat themselves to a "Cafe Cubano," also known as "espresso Cubano" in Cuba, after breakfast or during the evening hours. This dark-roast espresso shot is brewed with demerara, a light-brown cane sugar, and is widely consumed in Floridian cities, including Miami and Tampa. This super-sweet, traditional Cuban espresso was born when espresso machines were first imported to Cuba from Italy, later becoming a cultural icon. You can get your Cuban caffeine fix, hot or iced. Cafe Cubano is typically served a variety of ways, such as "cafecito," "Cuban pul," "Cafe con leche" ("Coffee with milk") and the "Cuban shot." "Cafecito" is typically served as a shot after lunch or dinner, whereas the "Cafe con leche" is served with hot milk.
Yuanyang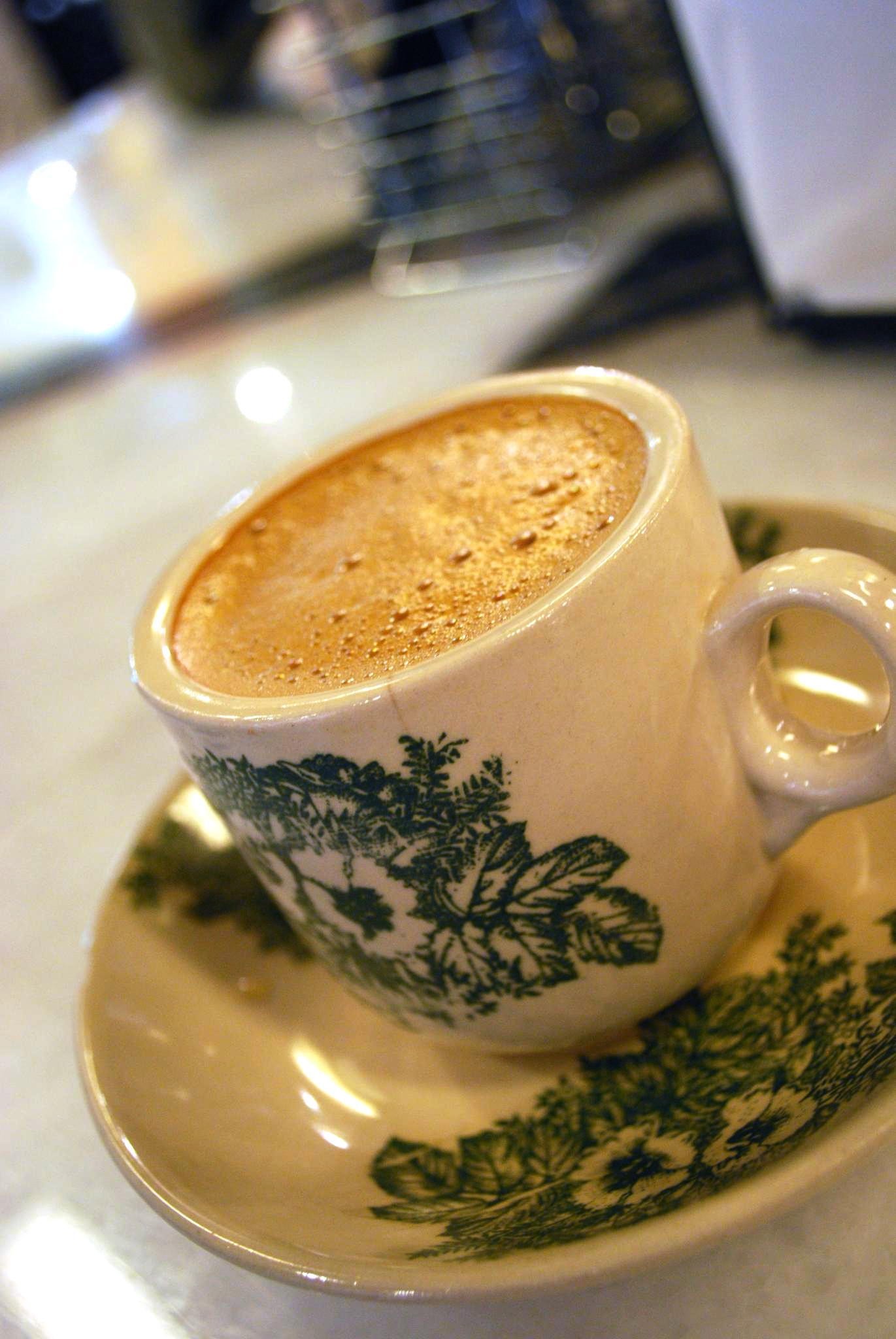 Hailing from Hong Kong, Yuanyang is an energizing combination of milk, tea and brewed coffee. Simply referred to as "coffee with tea," it has several other names including,"Yuenyeung," "Yingyong," "Yinyong" or "Yin Yang." As local sources report, Yuanyang was invented to help workers stave off exhaustion more efficiently.
This creamy-sweet drink is an extreme caffeine experience that is sure to help you find your center again. In a world where trendy names are the norm, Yuanyang is unique with its humorous meaning, literally referring to mandarin ducks that travel in pairs. If you visit Hong Kong, make sure to try this delicious beverage at a "Cha Chaan Teng," a famous Chinese tea diner included on the UNESCO Intangible World Heritage List.
Vietnamese coffee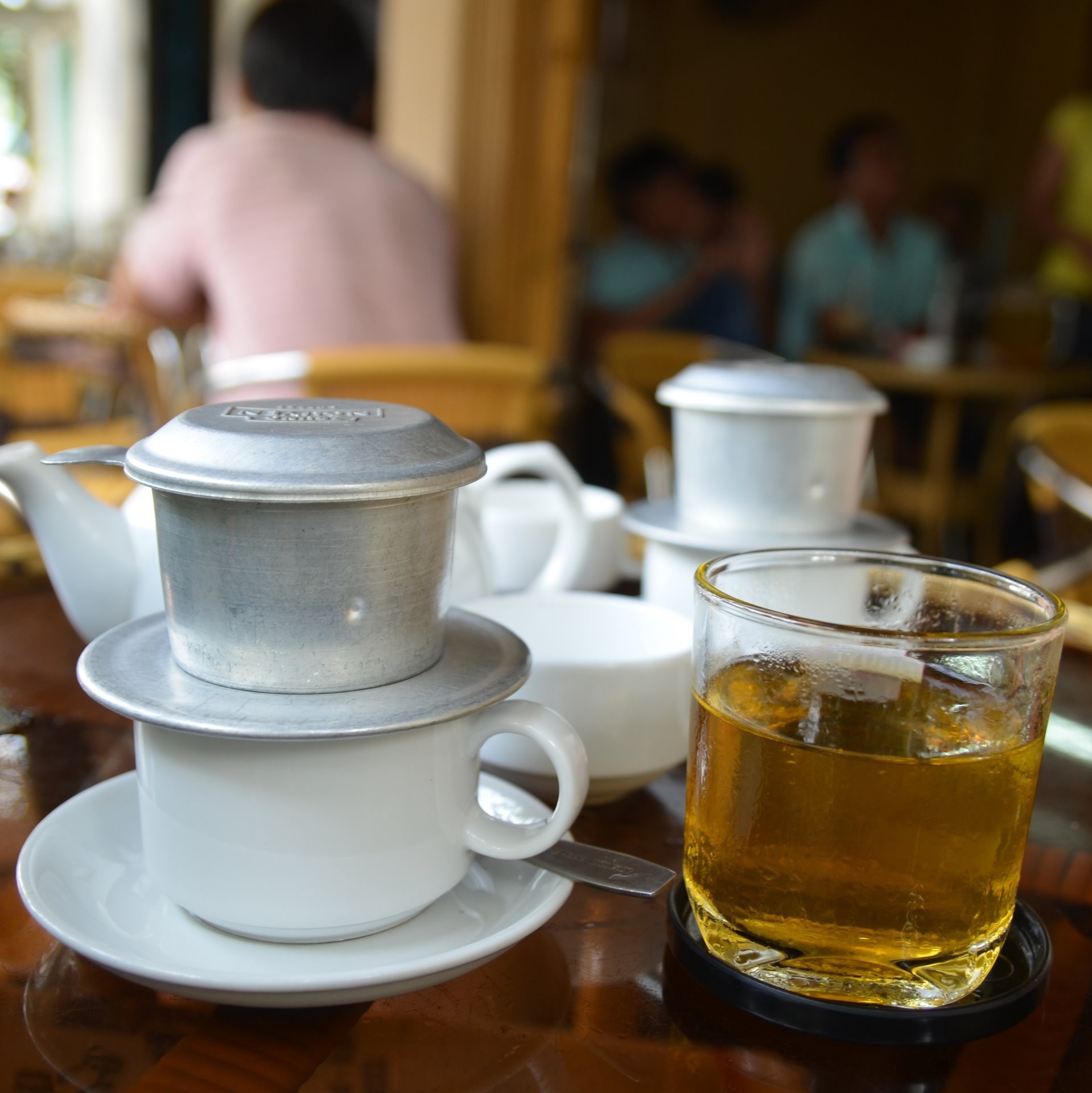 Another wake-me-up choice is Vietnamese iced coffee, known in Vietnamese as the "Ca Phe Sua Da." Composed of sweetened-condensed milk and ice combined with strongly-brewed dark-roast coffee, this drink was introduced to Vietnam by the French colonists in the late 19th century when the beverage became a morning ritual among the Vietnamese people. A sensational iced-coffee treat, this beverage's preparation varies according to region, sometimes including ingredients such as yogurt, eggs and fruit.
Cafe de Olla
Although coffee may not be the first thing that comes to the mind when you think of Mexico, this beverage has been deeply rooted in Mexican culture for hundreds of years. Not surprisingly, Mexico's "Cafe de olla" or "pot coffee" is as spicy as Mexican tacos. Generally served in a clay pot, this beverage is delicious with cinnamon and cane sugar, known as "piloncillo."
Frappe
A hallmark of post-war Greek culture, the frappe is an iced-coffee drink made with instant-coffee granules. Deriving its name from the French verb "frapper," which means "hit," the beverage has an interesting story. Popular theories suggest it was accidentally invented at an international trade fair in Thessaloniki in 1957, where sales representative Dimitrios Vakondios, from Nestle, reportedly could not find any hot water for his coffee and, instead, blended it with cold water and ice cubes in a shaker. A summer drink which has become a coffee craze, the frappe comes in various flavors and adorns coffee houses and coffee franchises everywhere.
Qahwa
Arabian coffee, or kahwa, has a very strong flavor. This cardamom-infused drink is usually offered with dried dates to offset its bitterness. Arabic coffee is served in small cups, only filled one-third full, since more than this is not considered good etiquette. Similar to Turkish coffee drinking etiquette, it is served to the elders first.
Traditional Turkish coffee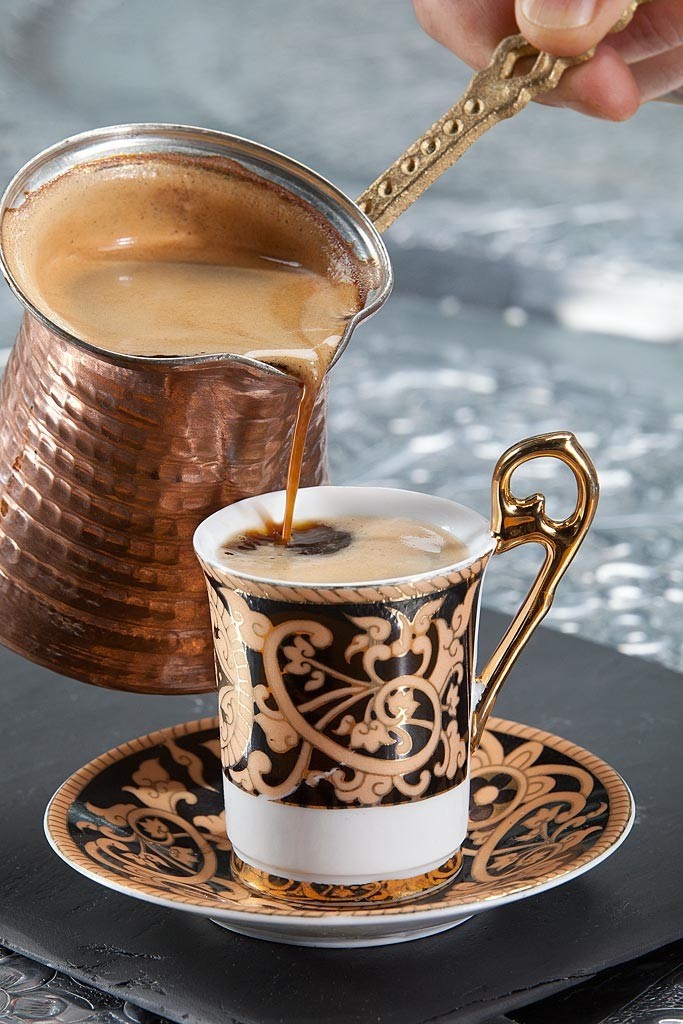 A strong-black coffee, traditional Turkish coffee is the only beverage accompanied by the belief that one cup of coffee guarantees at least forty years of friendship. It is served in a small cup called a "fincan" with or without sugar. Turks prepare this coffee in a "cezve," a small copper pot with a wide bottom and a long handle. The story of Turkish coffees dates back to the Ottoman era when the empire conquered Yemen and the mayor of the city brought the first coffee to Istanbul, in 1554. First a beverage for royals only, it gained popularity among the public and coffee houses began popping up around the city. To try some Turkish coffee, you should head to Kurukahveci Mehmet Efendi, a leading brand for Turkish coffee, located in the Eminönü Spice Bazaar.