The city of Istanbul, which has been nominated as the "world's gastronomic capital," will host Gastronomist 2017, set to kick off tomorrow.
The event is organized with the cooperation of the Culture and Tourism Ministry and Istanbul's Fatih Municipality and is to be Turkey's first international event entirely focused on traditional food cultures.


Promoted as a Turkey-based project, Gastronomist 2017 will bring traditional world cuisines together in Istanbul. With a number of intercontinental participants, the event will encompass a wide variety of activities, such as traditional food presentations, discussion panels, tasting workshops, a traditional shopping bazaar and a presentation of the guest country's recipes. Gastronomist 2017 will also host international recipe presentations, street food and the time-honored cuisine of Turkey.
The organization is also supported by prominent nongovernmental organizations of the gastronomy world, the Association of Anatolian Folk Cuisine, the Mutfak Dostları Association and the monthly magazine focusing on world cuisines, Mutfak Magazin.
With presentations on traditional cuisines and backstreet flavors created by guest countries, including Italy, Spain, China and Japan, Gastronomist 2017 is sure to be an unforgettable gastronomical feast.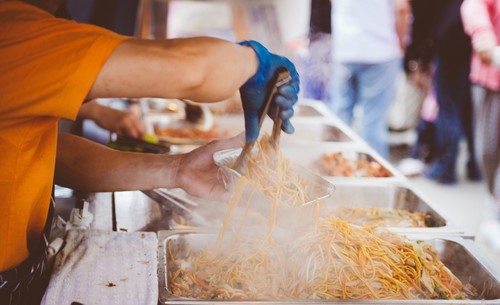 The event will also feature world-renowned Italian butcher Dario Cecchini. In addition, Cüneyt Asan, known as Turkey's meat professor and Brazilian meat expert Andre Lima de Luca will be giving a joint presentation during the event.
Gastronomist 2017 has also drawn the attention of various cooking shows."Genetically Unmodified Wheats of Anatolia" by Hazer Amani, a new generation national chef, and Mustafa Afacan, famous for his studies on Turkey's siyez wheat, as well as "Two Continents, One Cuisine," by Greek cuisine chef, Maria Ekmekçioğlu, Aegean food researcher and journalist Nedim Atilla and "An Extraordinary Bread from India" by Indian chef Abhishek Singh are among the participating shows.
As part of the event and under the aegis of the Mutfak Dostları Association, a series of panels will be held in the historic atmosphere of Hagia Eirene.
With significant international participation, including Spain, France, Israel, Russia, Italy, Japan, China, Bosnia, Herzegovina, Australia, South Africa, Tatarstan, India, Azerbaijan and Switzerland, Gastronomist 2017 will host figures like Greg Malouf, Anissa Helou, Sebastien Ripari, Michel Godet, Susan Loomis, Janna Gur, Maria Jose Sevilla, Alica Rios, Christian Plumail, Carianne Wilkinson and Rizida Khusainova as speakers in the event's forum"Gastronomic Shares."
One of the most colorful events of the organization will be the food panels featuring prominent figures from Turkey's business, culture, arts and literary worlds. Sessions titled "Table Conversations," "Plates of the Boss," "Ottoman Palace Plates" and "Food for Arts" will prove that gastronomy possesses its own multidimensional global culture.
Available at stalls located in Sultanahmet Square, cuisine from every province in Turkey will also be promoted at the event. Turkey's world-renowned local dishes, as well as the ones waiting to be discovered, will be presented to the gastronomic world thanks to Gastronomist 2017. The festival will continue until Sept. 24.