Bayern Munich were hoping for third time lucky in the Champions League semi-finals under coach Pep Guardiola but instead suffered deja vu as they were eliminated in painful fashion by Atletico Madrid on Tuesday. Another semi-final, another opponent from Spain, another exit in front of their own fans. But this exit, on away goals after 2-2 aggregate draw, was very different to the previous humblings administered by Real Madrid (2014) and Barcelona (2015). Real and Barca won in convincing fashion with the second legs in Munich reduced the status of friendly matches by half time.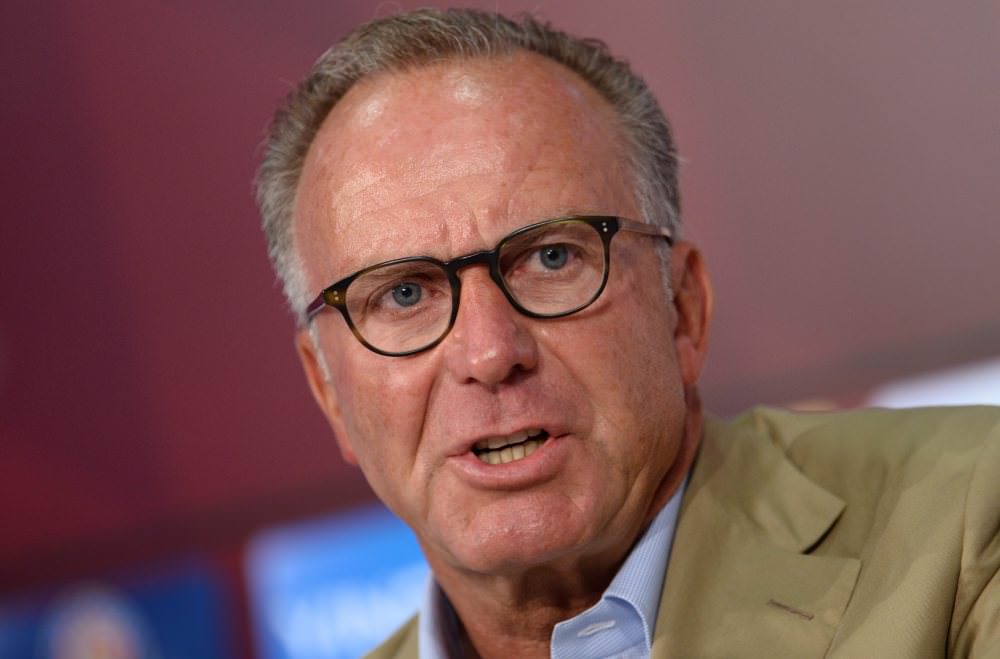 Bayern Munich President Rummenige
Against Atletico in contrast, Bayern were undeniably better only to fail continually in front of goal and pay a heavy penalty for one defensive slip, according to DPA. And the Bayern president Karl Heinz Rummenigge was indignant after Tuesday's Champions League semi-final second leg. Speaking with German public-service television broadcaster ZDF after the full-time whistle, the 60-year-old German laid into Turkish ref CüneytÇakır. "We feel cheated. The referee completely ignored the fact that the Atletico goal was offside. And the foul for the Fernando Torres penalty was outside of the box". "I think our lads played well and deserved to win. They also deserve to go to Milan. This team deserve total respect. Atletico defended well, as we expected they would. The defeat is painful, but the team should not feel ashamed, they give it their all". "It's hard to accept. We'd have deserved to make it to the final," Robert Lewandowski, who got the winner on the night, said. "The goal was a cheap present, it was Atletico's only chance. It hurts. That's football."
However, Spanish media praised the Turkish referee's performance. Marca wrote, "Cüneyt Çakır performed perfectly. His decisions on the penalty and the offside positions were right." AS also said, "Çakır was very disciplinary. He did not do any favors for the host team. And he did not make any mistakes, especially in the second half of the game."
The Spanish side, who also lost the 1974 European Cup final to Bayern, got to the final two years ago, losing to Real Madrid, according to Reuters.
"We are not out for revenge," said Atletico striker Fernando Torres, who set up the first goal and missed a late penalty. "We want to write history. We have not won this trophy and we do not care who it will be, whether Real or Manchester City.
Bayern Munich coach Pep Guardiola was brought to the club to extend their European dominance, but will leave at the end of the season having lost three successive Champions League semi-finals.
"That is football. You can play better and still be eliminated," said Guardiola, who will move to Manchester City next season.