Columnist Hüseyin Gülerce has accused the Gülenist Terror Organization (FETÖ), led by United States-based Fethullah Gülen, of plotting the Fenerbahçe match-fixing case in 2011. Fenerbahçe President Aziz Yıldırım and several others were imprisoned for months before being acquitted, in what Yıldırım describes as "a plot to take over Fenerbahçe," a leading team in Turkey's Super League. Yıldırım had already blamed the shady Gülen Movement's "parallel structure" for the case.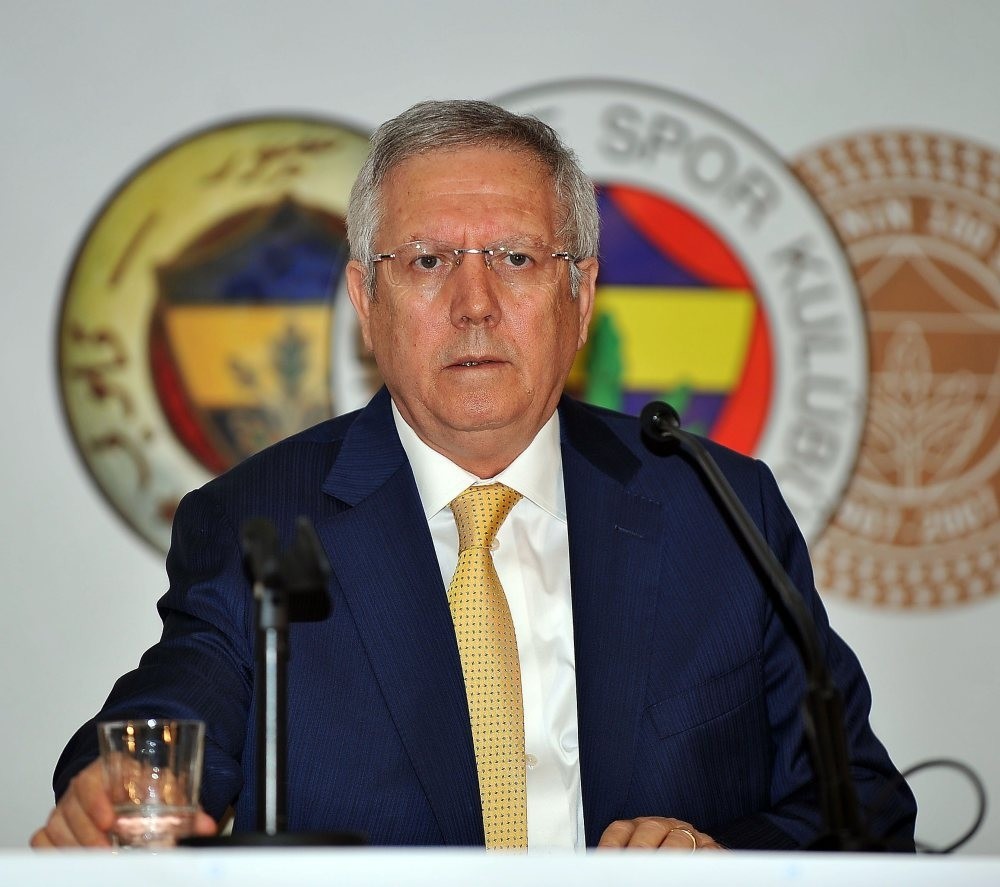 Fenerbahçe President Aziz Yıldırım
Turkish daily Star's columnist Gülerce said on CNN Türk that the match-fixing case was started with the aim of getting rid of Yıldırım. Gülerce said, "Someone who is close to Fethullah Gülen ratted on Yıldırım after the Fenerbahçe president spoke against FETÖ leader. That's it. I am for Galatasaray and the former president of Yalovaspor football club. Match-fixing is a fact in Turkish sports. For example, if two teams are close to each other, they are help each other to both not get relegate. This is not a secret. The issue is not Fenerbahçe. Aziz Yıldırım is the issue. Yıldırım once said to a man close to Gülen what he is doing with a man like Gülen. The man ratted on Yıldırım. Since Gülen is a man obsessed, he has been thinking that Aziz Yıldırım, who is a president of one of Turkey's biggest clubs, may harm his interests someday. After that Gülen wanted to eliminate Yıldırım in order to get rid of a possible threat to himself and his organization."
Turkey survived a deadly coup attempt by rogue elements within the military on July 15 that killed more than 230 people and injured nearly 2,200 others. The government has repeatedly said the coup attempt was organized by U.S.-based preacher Gülen and FETÖ. Gülen is accused of a long-running campaign to overthrow the state through the infiltration of Turkish institutions, particularly the military, police, and judiciary, forming what is commonly known as the "parallel state."
In April, Turkish authorities detained 38 people in nationwide operations over the match-fixing "plot" against Fenerbahçe. Yıldırım and several others were imprisoned for months before being acquitted, in what Yıldırım describes as "a plot to take over Fenerbahçe."
Ekrem Açıkel, a former correspondent for Kanal D, was among those detained in the operation. Açıkel was known for his coverage of the match-fixing investigation three years ago, and his reports were based on insider information about the details of the inquiry.
Aziz Yıldırım and six others were acquitted last year on charges of match-fixing, two years after he and others were released from prison, after a year of detention and awaiting trial. The 62-year-old Fenerbahçe boss, who has presided over the club since 1998, was acquitted after new prosecutors replacing Gülen-linked prosecutors found that the charges against him were based on insufficient evidence. Yıldırım maintained his innocence throughout the trial, claiming that evidence, including wiretapped conversations allegedly revealing match-fixing deals, was faked.
His conviction for alleged widespread match-fixing during the 2011-12 season rocked the Turkish football world, although Yıldırım always adamantly denied the charges and blamed the "parallel structure," the name given to infiltrators from the Gülen Movement within police, judiciary and bureaucracy. Fenerbahçe were banned from competing in European football for two seasons after his conviction. Yıldırım slammed prosecutors linked to the Gülen Movement, claiming they fabricated the allegations against him.
The match-fixing trial was the culmination of an investigation by prosecutor Zekeriya Öz, who is allegedly linked to the Gülen Movement. Öz remains at large after an investigation into the movement led to the issuing of arrest warrants for Öz and another prosecutor in other cases linked to FETÖ's wrongdoings.