Fresh off a 3-1 victory against Israel's Hapoel Beer-Sheva in the UEFA Europa League on Thursday, more good news pour in for Beşiktaş, leader of Turkish Süper Lig.
A survey by international audit and tax advisory company KPMG revealed that the Istanbul-based giants were the second fastest-growing football club in Europe last year by increasing their revenues 31 percent.
The survey said the future might bring more fortunes for the Black Eagles, due to its financial structure, running well unlike other debt-laden Turkish clubs. New sponsorship deals and the inauguration of a new, modern stadium add to hopes for future growth.
The survey, which looks into eight prominent domestic leagues in Europe, put Barcelona in the top spot. The Black Eagles then rose to 21st spot in UEFA's international rankings after their away game with Hapoel Beer-Sheva,
Beşiktaş, which wrapped up the 2015-2016 season as Super League leader and is still on top with 44 points, remarkably increased its revenues, the survey says, pointing out that the club accumulated 101 million euros last season, a 31 percent rise compared to the previous season.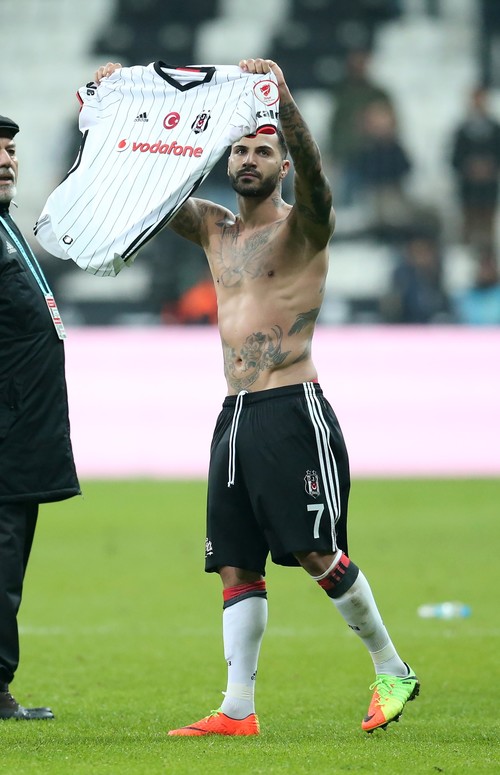 A good balance of revenues and expenditure helped the Eagles. A "smart" spending policy saw the club spending 800,000 euros per league point while it was 4.1 million euros and 3.1 million euros for Barcelona and Bayern Munich respectively.
Strained due to UEFA Financial Fair Play regulations, Beşiktaş managed to keep its spending balance by funneling 60 percent of revenues to its football branch. After UEFA began closely monitoring football clubs to ensure that they comply with the rules of financial fair play and that they cut down on transfer expenses, football clubs began tightening their belts in 2015.
Still, Beşiktaş were the only one among other European teams, dominating their leagues which report losses. Although it reaped significant revenues from sponsorship deals and broadcasting royalties last season, match day revenues from fans were stalled due to the construction of the new stadium which was opened in April in the site of the former stadium by the shore of Bosporus. The club ended last year with a loss of about 18 million euros. Most major Turkish clubs struggle with debts blamed on poor management in a league notorious for its revolving-door informal policy of replacing players and coaches mid-season.
The new stadium, Vodafone Arena where the club's football team showcased its skills only in three home games after it was opened and before the end of first half of the season, meant low revenues but this year will bring in more. Broadcasting rights for Champions League matches, ticket sales and rewards in competitions will further boost the sum in club's coffers this year.
Also on Friday, Beşiktaş became the only sports company whose shares rallied in the stock exchange.
After a 3-1 win against Hapoel Beer-Sheva in the Europa League, where club's main rival Fenerbahçe lost 1-0 to Russia's Krasnodar, the club saw a 2.1 percent rise in their shares, at TL 5.25 ($1.43) in the opening. Fener shares meanwhile hit the lowest point for Friday, at TL 37.74.