Aquatic therapy offers people with disabilities the chance to move without outside help and to have a much more balanced, healthy and vigorous body. Occupying 14,000 square meters in the Çıplaklı neighborhood of Antalya's Döşemealtı district, the Metropolitan Education School and Rehabilitation Center has 48 classrooms, 13 workshop halls, an Olympic swimming pool, open-air playground, physiotherapy units, a dining hall, a hotel with 86 beds, an indoor sports hall, a hydrotherapy pool, a zoo and a greenhouse. Aiming to facilitate people with disabilities, the center not only offers physiotherapy and rehabilitation, but also aquatic therapy and an exercise program that is available only in certain places around Turkey.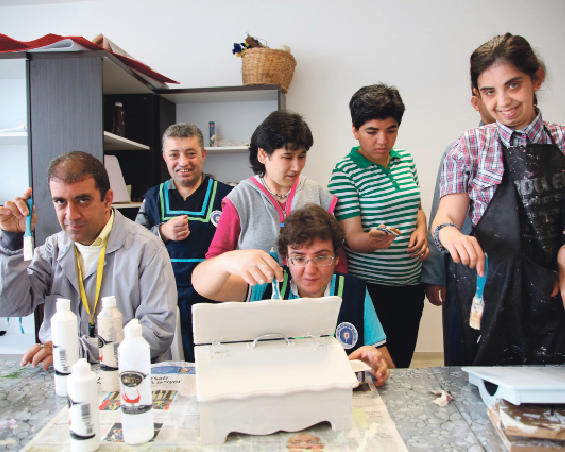 Patients receive aquatic therapy in a 30 degrees C pool accompanied by physiotherapists. Halliwick and Watsu are the two main methods of aquatic therapy that are used. According to a patient's conditions, breathing exercises in water are done before the treatment begins. Then patients perform walking exercises in the water, which continues with crunches and lying back. Each treatment phase takes between 20 minutes and 45 minutes. The main advantage of aquatic therapy is that patients can easily move in the water, helping them to develop their muscle strength.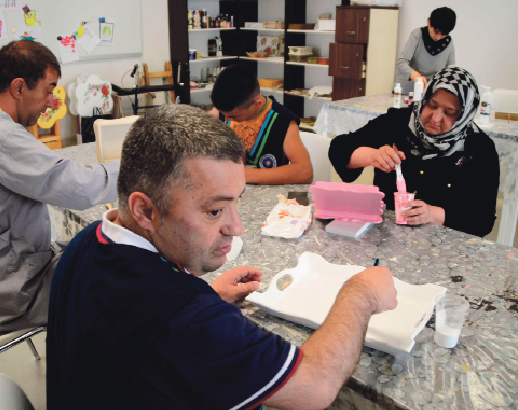 Antalya Mayor Menderes Türel said that the center is working to develop similar projects that allow children with disabilities to continue their lives when they have lost their parents. He said that many parents with disabled children are afraid of leaving them alone and continuously think of how they would survive without help. "We are still working on project development. The center offers treatment to people with disabilities and aims to make them healthy enough to survive independently if they lose their parents. We are thinking of some other investments that will develop the complex," Türel said.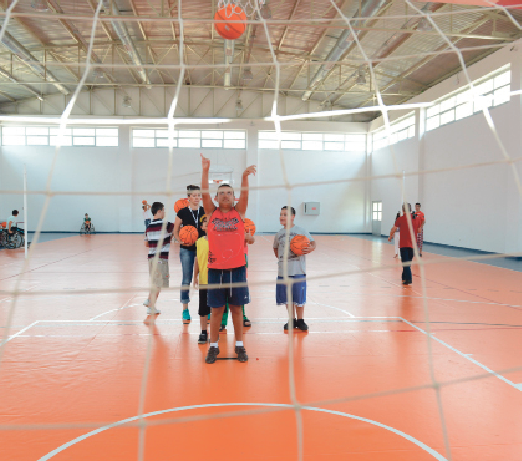 The rehabilitation center is a highly advanced facility compared to similar centers in Europe. Pointing to the center's main features, Türel said: "If anyone asked me what the most difficult task in the world is, my ultimate answer would be the efforts of parents looking after their children with disabilities. I believe no other task requires so much effort. Sometimes we host foreign guests. Last week, certain executives from a Germany-based association that excels in rehabilitation came here. Our center is ahead of many other around the world. However, very few know about it," he said.