There is a total of 2.5 million patients with scoliosis in Turkey, says Chief of Scoliosis and Spine Surgery of Orthopedics Clinic of Emsey Hospital, prof. Dr. Şevki Erdem.
Scoliosis is quite common and the condition is generally observed during adolescence and especially in girls, says prof. Dr. Erdem, who has recently started to work in Istanbul's newly opened Emsey Hospital.
Scoliosis is a medical condition in which a person's spinal axis has a three-dimensional deviation. Scoliosis is typically classified as either congenital (caused by vertebral anomalies present at birth), idiopathic (cause unknown, sub-classified as infantile, juvenile, adolescent, or adult, according to when onset occurred), or secondary to a primary condition.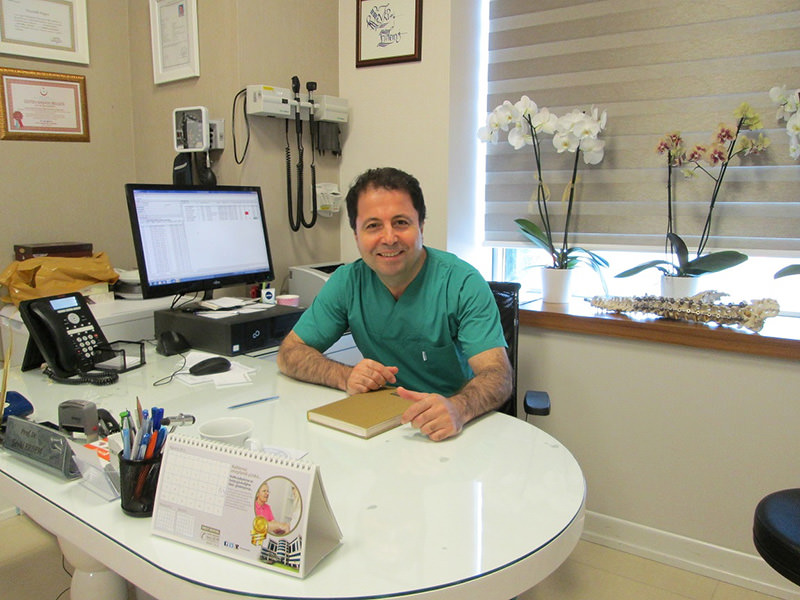 The treatment of scoliosis depends on the grade at diagnosis and the growth process if the patient is not an adult, according to prof. Dr. Erdem. "Therefore, raising awareness among families and schools about this is very important for diagnosis and treatment," prof. Dr. Erdem says.
Surgery is not the only option for treatment of scoliosis, according to Dr. Erdem, who suggests that alternative therapy methods should also be tried out before resorting to the option of a surgery. Dr. Erdem says, "It should be remembered that the disease is not incurable. Furthermore, I observed effects of many alternative therapy methods which will accelerate the recovery on my patients."
Scoliosis does not only affect the patients physically but also has a long-term negative mental effect on them. Due to displeasure with their body and withdrawal from social environments, many people suffering from scoliosis, may experience psychological disorders and even depression, says Dr. Erdem.
Dr. Erdem will tackle this problem by establishing a camp "where the patients, their relatives, cases for surgery and those who may overcome this process easily may refer and be informed about the disease and benefited from alternative therapies."
"Along with medical information, this camp will serve as a rehabilitation center where information such as subliminal therapies, yoga, breathing, nutrition is provided," Erdem says.
"Raising awareness of the desk job workers and as I previously mentioned, schools and families will make a significant difference. If those who are interested follow me via my Facebook page, they may be informed about realization of the camp."