Armenian artists who are Turkish citizens living in Turkey and have made a name for themselves in various branches of art have called for "common fate sharing" before April 24.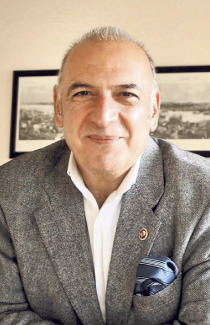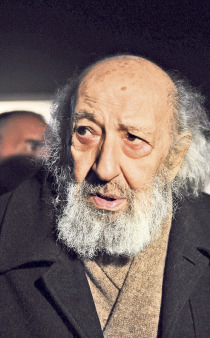 In his statement to an Anadolu Agency correspondent, photography artist Ara Güler said the past incidents should be forgotten. Stressing that we are living in a different era and people should not break each other's hearts for such things in the 21st century, Güler said, "People should love, understand and respect each other. Hostility is not a good thing and it has never been." He underscored that as ancient nations, the Turks and the Armenians are pieces of a whole, and added, "The whole is called the Republic of Turkey. Those who are living in this country are Turks regardless of their origins. Turkey is their homeland." Güler also said the debates about the 1915 incidents should be studied by historians, as independent historians write the truth because they cannot go beyond the truth.
Lute player Yervant Bostancı, who came back to Turkey two years ago and settled down in Diyarbakır, his hometown, after living in Los Angeles for 21 years, underscored that he has been singing his songs in Armenian, Kurdish and Turkish, which are the voices of these lands, throughout his musical career. Stressing that he has been reaching out to his fans through the languages of people who have been crying, smiling and living together, Bostancı claimed that all these efforts have meaning. He said he has always been a unifying force instead of being divisive throughout his artistic career, has never discriminated against people according to their ethnicity, language or religion, and that he is an artist who works for the brotherhood of the nations and friendship of people.
He emphasized that history witnessed incidents in the past and we should not act like nothing happened. "It is wrong to try and cover it up by saying it happened 100 years ago. I grew up with my grandmother and grandfather who lost everyone they loved during the 1915 incidents. We cannot evaluate the situation by saying 'nothing happened.' We had neighbors from every religion and every race. I have Turkish friends who I love more than anyone. However, we should try to heal all the wounds and pain by being together," Bostancı said.
The musician mentioned the importance of the message on the 1915 incidents released by President Recep Tayyip Erdoğan in 2014 during his tenure as prime minister, and said, "The president's sincere statement set the Turkish Armenians' minds at ease. He offered the Armenian nation his condolences, which was an important step."
According to Bostancı, Turkish Armenians and Armenians from the diaspora follow different approaches toward the 1915 incidents. "What other people say about this incident is not my concern. As the Turkish Republic, we should please people living in Turkey. We cannot solve this problem with other countries. We should heal this wound within ourselves, he said. He added that Turks, Armenians and Kurds are living on the same land, sharing the same air and fate. "Those nations are bonded together with centuries of old friendships. We wept and fought together and shared bread," Bostancı said. He thinks people who are educated should impart unifying messages concerning the Turkish and Armenian nations in order to find a solution to the current problem between Turkey and Armenia.
On the other hand, musician Garo Mafyan underscored that the 1915 incidents should be studied by historians. "Studying history is neither my job nor another's," he said. Mafyan also commented on the statement of Pope Francis on the 1915 incidents. "The pope is the leader of the Catholics, not the whole Christian community. Everybody has something to say. Everyone says something. The pope's statement is his own concern." He also said he as an artist always emphasizes the importance of living in these lands together.