Eight shops were unearthed during 16 years of excavations at the ancient city of Antandrus in the town of Altınoluk in the Edremit district in Turkey's Balıkesir province.
The 16-year excavation, done in collaboration by the Culture and Tourism Ministry and Ege University, is nearing the final stage led by Professor Gürcan Polat and a team of 50 people from the Antandrus Excavation Directorate who make up the Antandrus excavation crew throughout the excavation season. Since the new academic year began and students from the university left the excavation site, a group of 10 archaeologists have unearthed eight stores aligned side by side at the site.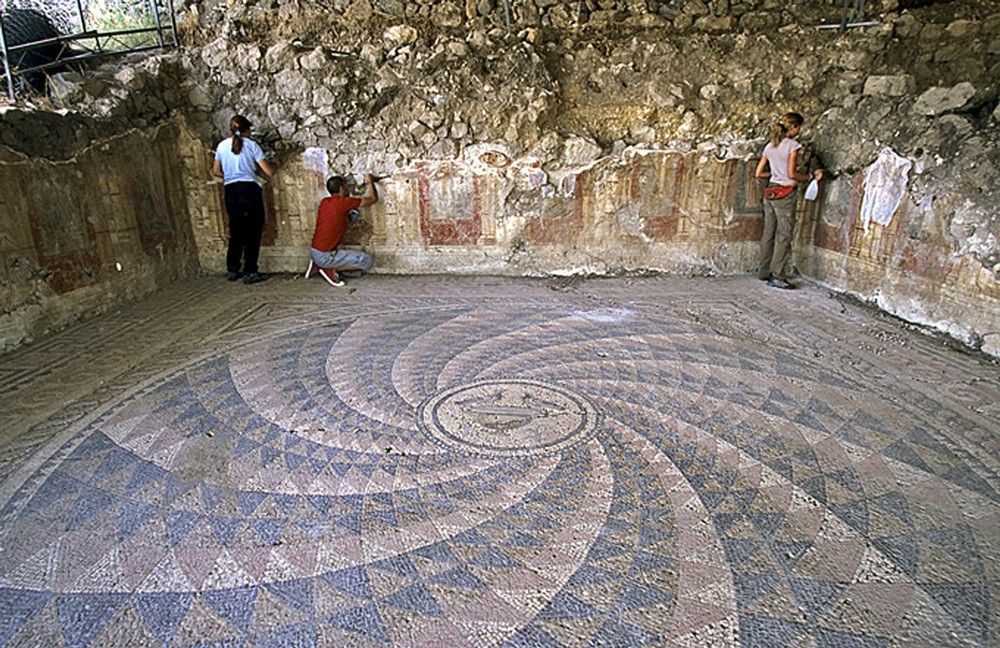 The discovery was described by attending archeologist and head of the crew Rabia Aktaş who said that the discovery was made while archeologists were excavating an area to the south of the site in search of the entrance of an ancient hillside house. "There are eight rooms measuring between 4 and 6 meters each, to the south of the house's courtyard. For now, two rooms have been fully excavated. We will continue unearthing the others in
accordance with our schedule," keep clearing the others in accordance with our schedule," Aktaş said, pointing out that they are currently working on clearing the road adjacent to the stores, while excavation works continue until late October. The archaeologist added that a fragrance bottle and a marble tray were found in one of the stores, saying that the findings point to the possibility that the site was once a shopping mall. Aktaş also expressed her gratitude towards the Ancient City of Antandrus Recovery, Conservation and Sustenance Association, the Edremit Municipality and their supporters for the efforts they have shown throughout the excavation.
Zekiye Gülçin, president of Ancient City of Antandrus Recovery, Conservation and Sustenance Association, stressed that the expropriation works of the Ancient City of Antandrus are expected to gain momentum, noting: "Different findings are discovered every year. We found evidence of stores right below a 200-square-meter Roman villa. We think these stores contained cosmetics, food and ceramics of the era and we are really excited about future findings." He also suggested that due to problems in the excavation process, archeologists were unable to broaden their excavation to a wider area. Gülçin said that even though the area is referred to as an "archaeological site" it cannot be formally considered one until expropriated by the Culture Ministry. "Attempts were made in this regard; however, we expect the authorities to accelerate this project. We will make no headway until the expropriation is completed. We also thank our supporters," Gülçin said.