Researchers carrying out excavations at the ancient Greek city of Bathonea located in Istanbul's Avcılar district have found hundreds of unguentaria - small ceramic or glass bottles - containing traces of antidepressants and heart medications. The finding could have significant implications for the history of Istanbul, as it provides the first concrete evidence proving the siege of Constantinople by a joint Avar-Sassanid force in 626.
According to reports, around 700 unguentaria were found in the Bathonea excavations carried out off the banks of Küçükçekmece Lake in Avcılar district.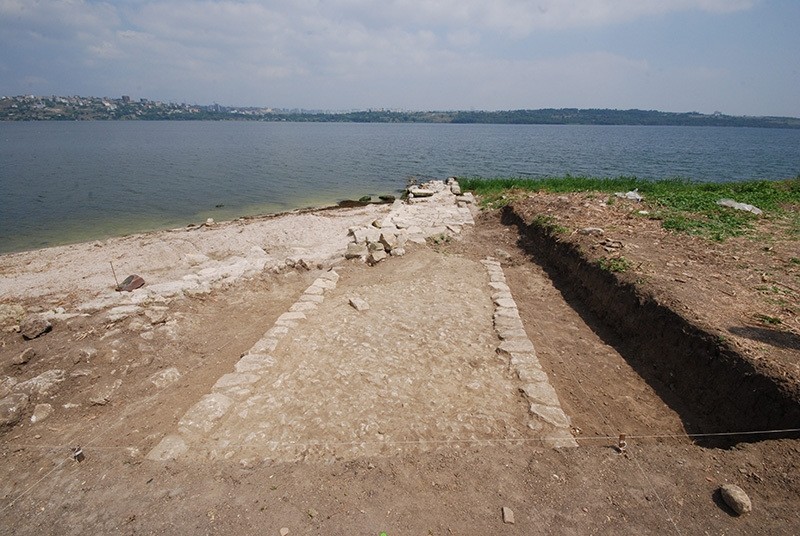 Sabah Photo
The excavations at Bathonea were launched in 2007 and are jointly led by Kocaeli University and the Ministry of Tourism and Culture. Teams consisting of hundreds of students and historians from Selçuk University, Ege University and Istanbul University, as well as many foreign historical institutions take part in the excavations. They are currently led by Dr. Şengül Aydıngün, an associate professor from Kocaeli University.
Aydıngün said that the latest excavation work has focused on laboratory, storage and analysis and has brought together hundreds of pieces of ceramics to form unguentaria.
She noted that 700 is a significant number for the ancient period, marking the first time that such an amount has been found in a single archaeological dig.
"Some of them are still being repaired, but meanwhile we have also found pestles of various sizes, mortars, and a stove, indicating that there was a pharmaceutical production center here" Aydıngün said, and added that there are specific plants on the site, which make up the essence of many medicines.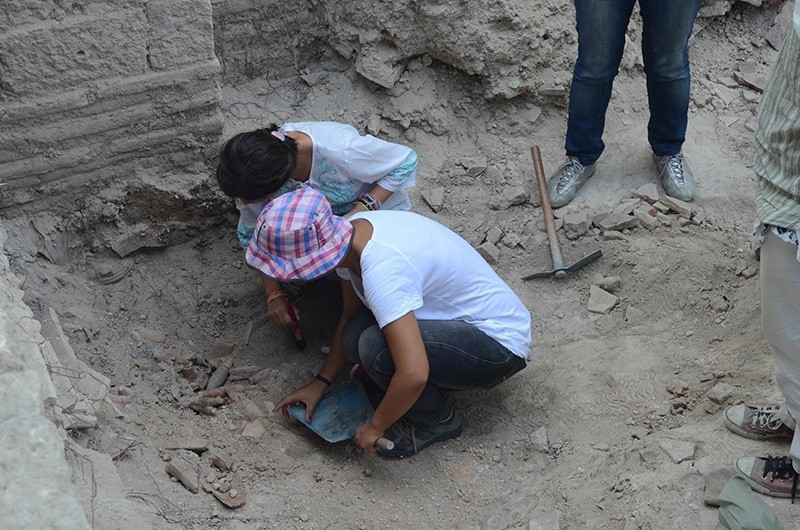 DHA Photo
The analysis of residue found in unguentaria has reportedly been conducted by the state-run Scientific and Technological Research Council (TÜBİTAK) in Gebze district.
TÜBİTAK findings suggested that the residue contained Methanone and Phenanthrene, which are substances used for depression and have a soothing impact.
Professor Aydıngün continued by saying that a large fire residue has been found in Bathonea excavation site, and it can almost be seen on all structures throughout.
The carbon samples of the residue are reportedly analyzed by Wroclaw Archeology and Ethnography Institute in Poland and the findings could have immense implications for the history of Istanbul as they could provide concrete proof for the Avar invasions which took place between 620 and 640.
"If this is clarified, Bathnoea excavations will add a new page in the history of Istanbul" Aydıngün said.
Bathonea excavation site has been home to the traces of oldest agricultural activities in Europe dating back to 7,000 BC, as well as Hittites dating back to 2,000 BC. The ports of Bathonea have also been used by the Vikings in the 9th and 11th centuries.