Turkish archaeologists have discovered a new ancient burial chamber from the Hellenistic Period, containing over 100 hundred pieces of artifacts in south-western Muğla province, reports said on Wednesday.
Archaeological teams from the Milas Archeology Museum had previously found another burial chamber, which had not been dug before and now with the discovery of the new one, the total number of ancient burial chambers went up to 18.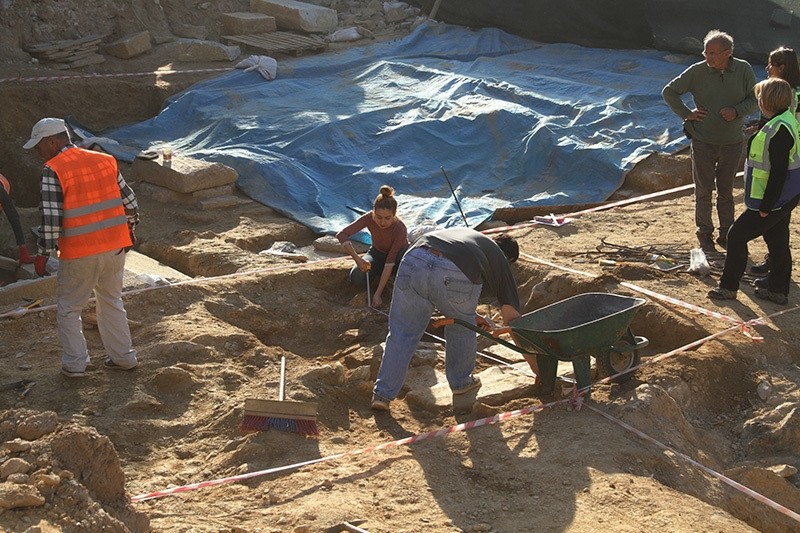 The sepulcher was reportedly discovered in a 600 square meter construction site in Milas district, home to the ancient Greek city of Mylasa.
Archaeologists claimed that it was built for a wealthy royal family 2,400 years ago.
A total of 103 artifacts were unearthed during the excavation, reports said.
Turkey is home to countless numbers of ancient sites from ancient civilizations and Milas alone contains a total of 27 archaeological sites.