Nearly 2,000-year-old burial chambers discovered in historical caves in Turkey's southeastern Şanlıurfa province will be opened for tourism by the end of December, the municipality has announced.
The Roman-era tombs were discovered earlier this year, but required extensive restoration before visitors could be welcomed to the site.
According to a written statement made by Şanlıurfa Metropolitan Municipality, 61 rock tombs were unearthed in caves after demolition of shanty houses in the neighborhoods of Haleplibahçe and Tılfind, part of the Municipality's Kızılkoyun Region Project.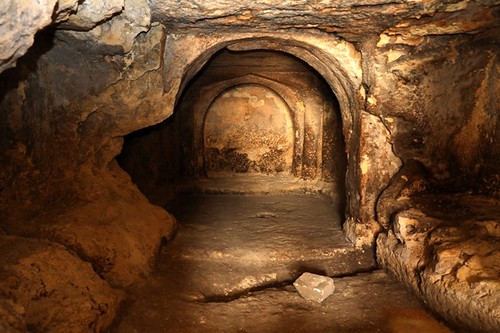 A number of figures and four intricate floor mosaics were also discovered in the rock tomb chambers which visitors will be able to view.
"Roman sculptures and works will be exhibited in Kızılkoyun in the form of an open air museum," Mayor Nihat Çiftçi told Anadolu Agency.
"With their arches, gates and floor mosaics, the caves show us the lifestyle, philosophy, richness, architecture and faith of this era," Çiftçi had added in an earlier interview.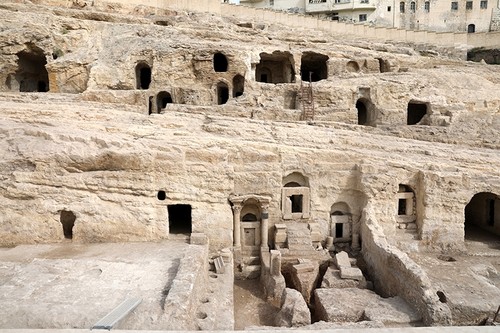 The historical city of Şanlıurfa, home to myriad civilizations in its millennia-old history, is a leading spot for faith and culture tourism in Turkey. Located 80 kilometers east of the Euphrates River, Şanlıurfa is believed by many to be the hometown of the patriarch Abraham in Jewish, Christian and Islamic faiths.