An ancient city with complex burial chambers, temples, a settlement and a water tunnel from the Iron Age Urartu civilization has been discovered in Turkey's eastern Erzurum province, reports said Saturday.
According to reports, researcher Ömer Faruk Kızılkaya, who is especially interested in the history of Erzurum, started excavations after learning that treasure hunters were carrying out searches in the city's Dumlu district.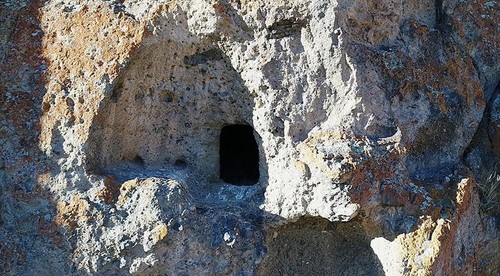 He applied to the local cultural and tourism directorate to declare the area a protected site, after finding out that the treasure hunters were inflicting serious damage to the area's historical heritage.
"A serious research necessary" Kızılkaya told Anadolu Agency, adding that the area needs to be immediately declared as a protected site to preserve the artifacts.
Kızılkaya noted that they discovered a 50-meter-deep water tunnel near the area where the sepulchers were located.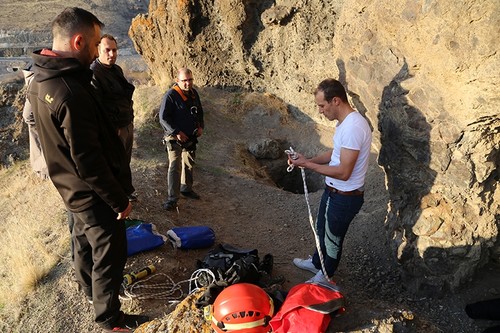 He also said that they believe that the ancient cemetery could be a royal burial chamber, belonging to an ancient king, a senior figure or a religious figure.
Kızılkaya noted that they also discovered artifacts belonging to a settlement near the burial chambers.
Urartu was an Iron Age kingdom located near Lake Van and the mountainous plateau between Anatolia, Mesopotamia, the Iranian Plateau, and the Caucasus Mountains.
The kingdom was established around mid ninth century B.C. and was conquered by the ancient Iranian people of Medes in the early sixth century B.C.