South Africa on Wednesday marked 100 years since Nelson Mandela's birth, with Barack Obama hosting a youth leadership project as Archbishop Desmond Tutu led emotional tributes to the late anti-apartheid icon.
Mandela's birthday on July 18 is celebrated annually around the world with charitable works and the Nelson Mandela Foundation called for people to "take action and inspire change" in his name on the centenary year.
Mandela was imprisoned under apartheid rule in 1962 and only freed in 1990, when he went on to lead the African National Congress (ANC) party to victory in the first multi-race elections in 1994.
He served one term as president before stepping down in 1999. He died in 2013.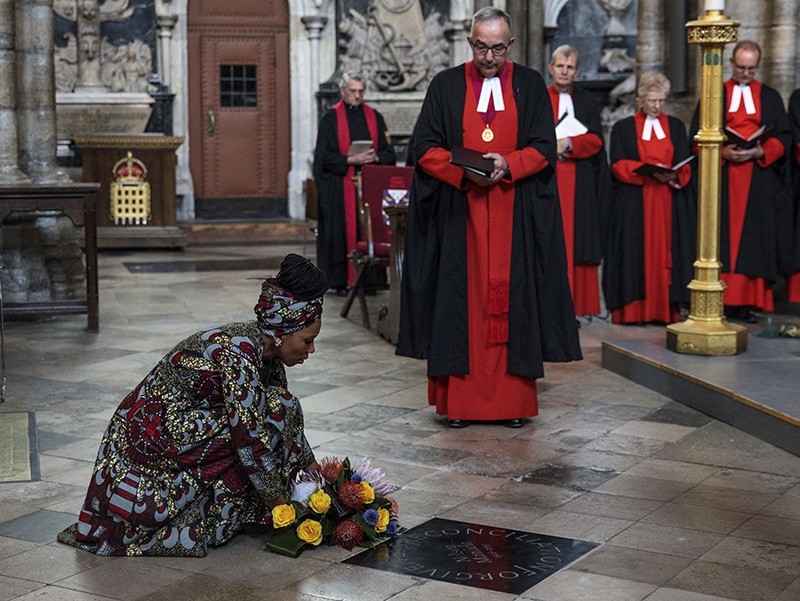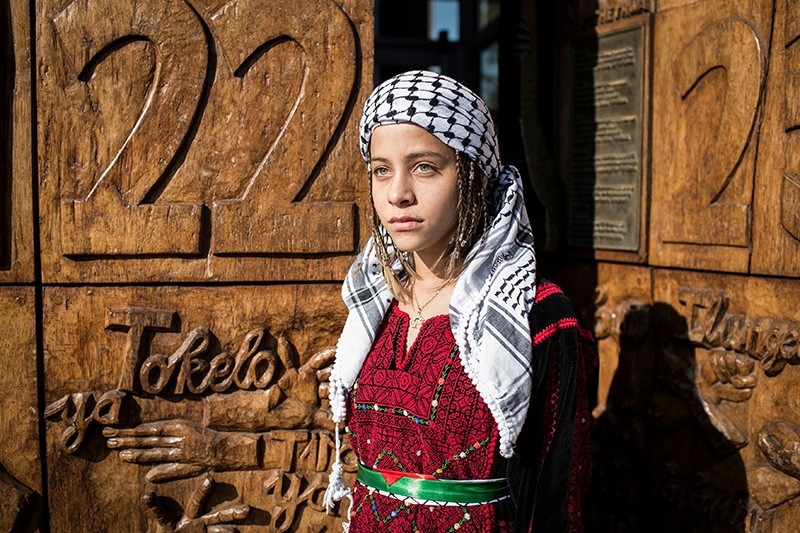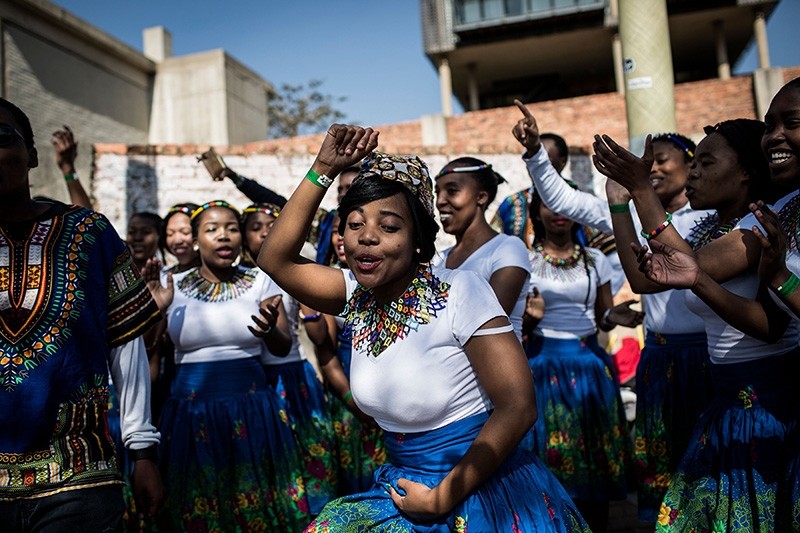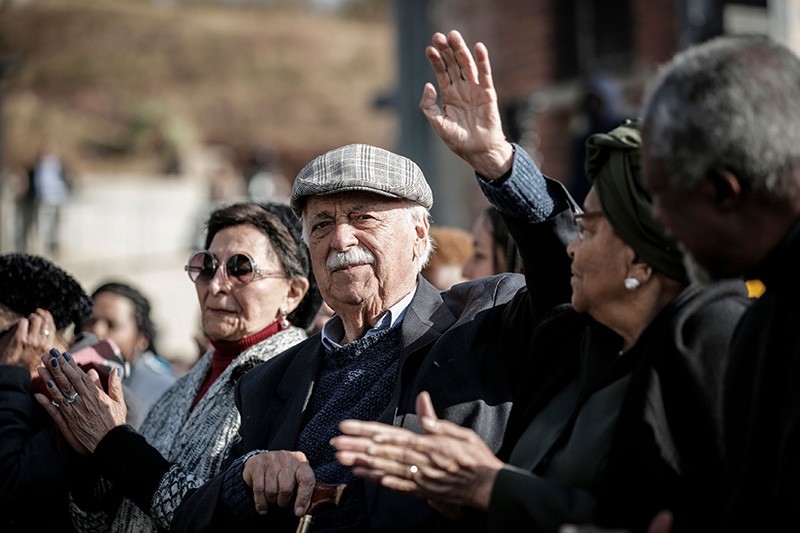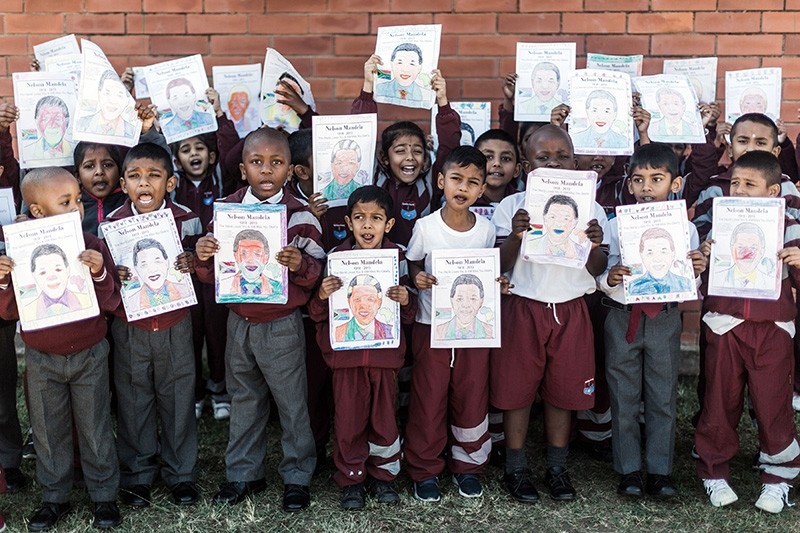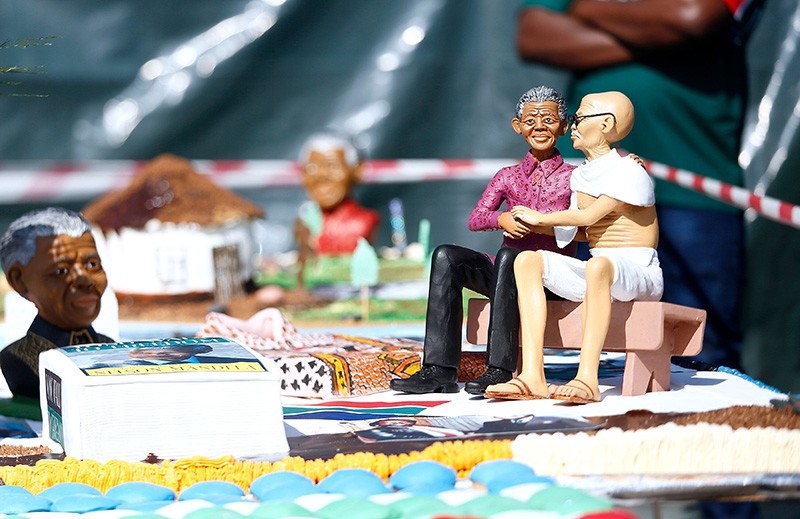 In Johannesburg, Obama told 200 young people attending a leadership course he has set up that Mandela had been a key inspiration in his life.
"Most people around the world think of Mandela as an older man, with hair like mine," he joked.
"What people of course don't recall is that he started as a very young man -- your age -- trying to liberate his country. He then inspired me."
Obama on Tuesday delivered the centerpiece address of the celebrations to a crowd of 15,000 at a cricket stadium, recalling the "wave of hope that washed through hearts all around the world" when Mandela was released from jail in 1990.
"Through his sacrifice and unwavering leadership and, perhaps most of all, through his moral example, Mandela... came to embody the universal aspirations of dispossessed people," Obama said.
Retired archbishop Desmond Tutu, 86, recalled fond memories of his fellow campaigner against white-minority rule and fellow Nobel Peace Prize winner.
"The most extraordinary thing about Nelson Mandela was his ordinariness. He was just a particularly fine example of humanity," Tutu said in a video message.
"The principles on which he led his life are universal principles of love, fairness and respect of others built on understanding of the vulnerabilities that we all share."
Tutu recalled Mandela's willingness to apologize when wrong, and laughed as he remembered that the two used to tease each other over Mandela's famous colorful shirts and Tutu's purple clerical robes.
South African President Cyril Ramaphosa, a protege of Mandela who took office this year, said he would mark "Mandela 100" by donating half his salary to charity and called for others to do the same.
"He led us from the wilderness of conflict and oppression into the land of promise, of freedom, democracy and equality," Ramaphosa said.
Ramaphosa spent Mandela Day in Mvezo in Eastern Cape province, Mandela's birthplace, at celebrations including the opening of a clinic, a tree planting ceremony and distributions of blankets to elderly citizens.
Machel Graca, Mandela's widow, led a short walk to promote Mandela's legacy, while the centenary was marked with the release of a new book of his prison letters and a commemorative banknote.
Delivering the Nelson Mandela Annual Lecture on Tuesday, Obama warned that the world had plunged into "strange and uncertain times," in a speech containing a series of apparent veiled attacks on U.S. President Donald Trump.
Obama made no direct reference to his successor but warned that "politics of fear and resentment" were spreading, driven by leaders who scorned facts and told lies with an "utter loss of shame."
The former U.S. president met Mandela only briefly in 2005 but gave a eulogy at his funeral, hailing him as "the last great liberator of the 20th century."
Worldwide commemorations
Mandela was honored later Wednesday with a memorial stone in London's Westminster Abbey, where many British luminaries are commemorated.
A plaque was placed above the stone bearing the inscription "Nelson Mandela 1918-2013," encircled by the words "forgiveness" and "reconciliation."
Many people were expected to join the global campaign to walk a Mandela Mile in his honor, with two courses in London and one in nearby Luton joining similar events in New York, Lagos and Accra.
The Mandela Mile encourages people to "go the extra mile for a freer, fairer world and spark more peace, health, justice and equality in this long walk to freedom."
The main London route begins at the bronze statue of Mandela in Parliament Square and passes South Africa House in Trafalgar Square, where anti-apartheid protesters once gathered and where Mandela later addressed supporters.
In Glasgow, Scotland's largest city, South African jazz musicians from Kronendal Music Academy will perform a free concert on Wednesday evening at St George's Tron Church in Nelson Mandela Place.
The Nelson Mandela Scottish Memorial Foundation will also hold a gala dinner next month, with a scheduled performance by Marah Louw, a South African singer and actor who joined Mandela on stage at a 1993 rally in Glasgow.
Another tribute to Mandela, the Global Citizen Festival planned for December, will see South Africa's shores graced by a number of pop superstars, including Beyonce.
People can't buy tickets for the concert, which can only be earned through activism.
Mandela's life

Mandela was born in the Mvezo village of East Cape province in South Africa on July 18, 1918.
As a young man, Mandela graduated from law school and opened a law firm with Oliver Tambo as the first black lawyer in the country.
The legendary leader joined the African National Congress (ANC) for the first time at the age of 25 and founded its Youth Wing in coordination with close companions Walter Sisulu and Tambo, who defended the struggle for equality against the white supremacy.
Mandela began to take an active role in the party and advocated to transform ANC into a mass grassroots movement. This resulted in getting him arrested several times for his views, and was also banned by the government from taking part in political activities.
Police killed 69 demonstrators in a rally organized by ANC after it was declared illegal by the apartheid regime in 1960.
After the killing, which is referred as "Sharpeville massacre" in history, the government continued to suppress the resistance movement and arrested thousands of people.
In 1964, Mandela gave up on passive resistance after the massacre and went abroad to collect weapons and monetary aid. He was arrested upon his return and charged with provoking the public and attempting to overthrow the government, and was eventually sentenced to life imprisonment.
Before he was sentenced, Mandela made a historic speech in which he said: "During my lifetime I have dedicated myself to this struggle of the African people. I have fought against white domination, and I have fought against black domination. I have cherished the ideal of a democratic and free society in which all persons live together in harmony and with equal opportunities. It is an ideal which I hope to live for and to achieve. But if needed, it is an ideal for which I am prepared to die."
Mandela was sent to the maximum-security Robben Island prison. After spending 18 years there, he was transferred to the Pollsmoor Maximum Security Prison in Cape Town.
With the international campaign initiated by his friend Oliver Tambo, Mandela became the symbol of struggle against the apartheid regime. In the 1980s, the struggle against racism spread all over the world.
With increased external pressures and internal changes, Mandela was freed on Feb. 11, 1990. The ANC was also unbanned with restrictions on political groups lifted.
In 1994, Mandela participated in the country's first democratic election to become South Africa's first black president.
Mandela served people from all walks of life. He started his mission of being a democratic leader to the Christian, Muslim, Jewish and Hindu South Africans.
He made Frederik Willem de Klerk, the former president of the apartheid regime, deputy president in his government, in contrary to the public pressure seeking the complete transfer of power to black South Africans. Mandela kept a delicate balance between the two races and avoided the idea of revenge for the sustainable peace in the country.
In 1993, Mandela and Klerk were jointly awarded the Nobel Peace Prize for their work toward abolishing apartheid in South Africa.
Mandela was not re-elected when his five-year term expired and he handed over the power in 1999 to his companion Thabo Mbeki, who won the election.
Later on, devoting his life to social projects, Mandela fought AIDS, the sexually transmitted disease, which has killed many people including his son. He also worked for South Africa's progress in different fields with his Nelson Mandela Foundation.
Mandela's health deteriorated in 2011 and died on Dec. 5, 2013, at home. He had 6 children from 3 marriages.