Artvin Governor Kemal Cirit has stated on Tuesday that Gülenist ex-prosecutors Zekeriya Öz, Celal Kara, who have arrest warrants for orchestrating the Dec. 17 and Dec. 25 operations in an apparent attempt to oust the elected government, have fled to Armenia through Georgia.
"Öz and Kara left Turkey via [Artvin's] Sarp Border Gate [with Georgia] at 3.46 a.m. [0046GMT], and 04:19 a.m. Monday respectively, long before the arrest order," Cirit said, adding that an investigation has been launched into the incident.
Istanbul's Bakırköy Public Prosecutor's Office issued an arrest warrant for former prosecutor Zekeriya Öz under allegations of attempting a coup and attempting to overthrow the democratically elected government on Monday.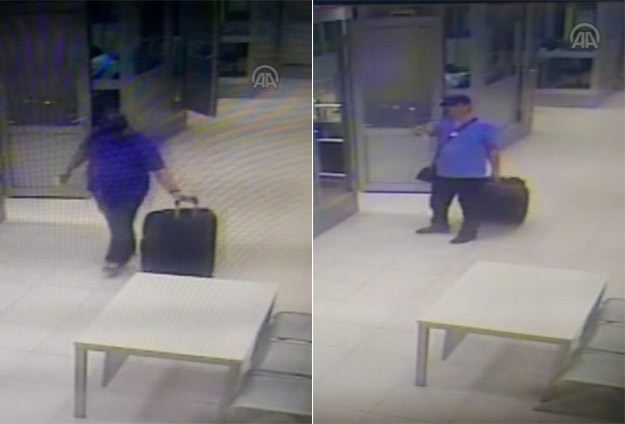 Arrest warrants were also issued for former prosecutors Celal Kara and and Mehmet Yüzgeç on the same charges.
Istanbul police had found out that Öz and Kara had left Turkey for Georgia early Monday just 10 minutes apart whereas a search was underway to find Yüzgeç, reported Turkey's state-run Anadolu Agency on late Monday evening.
In December, 2014, the three prosecutors were suspended in an investigation into their alleged role in the anti-graft probe against several high-profile figures, including the sons of three former government ministers and leading Turkish businessmen.
The government had denounced the probe as a "dirty plot" constructed by the U.S.-based preacher Fethullah Gülen's movement and his alleged "parallel state".
The three were dismissed in May, 2015 in accordance with Article 69 of the Judges and Prosecutors' Law No. 2802, which states that judges and prosecutors would be dismissed from duty if their acts damaged the honor of their profession, and of the reputation of their public post.
The parallel state refers to a purported group of Turkish bureaucrats and senior officials embedded in the country's institutions, including the judiciary and police, who are allegedly trying to undermine the Turkish government.
The extradition of Öz and Kara from Armenia to Turkey seems unlikely as the two countries have not maintained diplomatic ties since 1993, due to the Nagorno-Karabakh War fought between Armenia and Azerbaijan.
Both countries are signatories of the European Convention on Extradition (ECE), which also regulates extradition for political offenses. However, Öz and Kara may easily use the argument that they have been unjustly persecuted or oppressed for their religious or political views, which is likely to be accepted by Armenia.
Öz, who has been suspended from duty at the Bolu Public Prosecutor's Office, had a lawsuit filed against him for insulting and intimidating President Recep Tayyip Erdoğan while he was prime minister on Twitter. He posted the tweets in question after the operations that targeted high-level state officials took place. Öz denied the charges that he insulted and threatened Erdoğan in an eight-page statement to the court.
Öz wrote on his Twitter account: "No one should desire dictatorship after the last century. His end will be like Saddam and Gadhafi. No matter who adopts lawlessness, they pay the price," alluding to Erdoğan. Öz posted another tweet soon after, saying that everyone knows the end of those who attempt to rule a state with tyranny. Öz, in response to the charges against him, said his tweets did not carry any statement that constituted a crime and would share similar tweets "again and again" if a lawsuit is filed against him.