Turkish authorities confirmed on Sunday that one of the seven assaulters involved in the attack on Hürriyet daily newspaper columnist Ahmet Hakan, was a member of the PKK terrorist organization.
Recent photographs showing Uğur Adıyaman, one of the seven suspects, in a PKK camp located in Turkey's southeastern Adıyaman province with other members of the terrorist group surfaced in the media, bringing clarity to the case.
In the photos, Adıyaman was seen wearing a YPG-YPJ labelled T-shirt. The armed People's Protection Units (YPG) and Women's Protection Units (YPJ) are the Syrian wings of the PKK.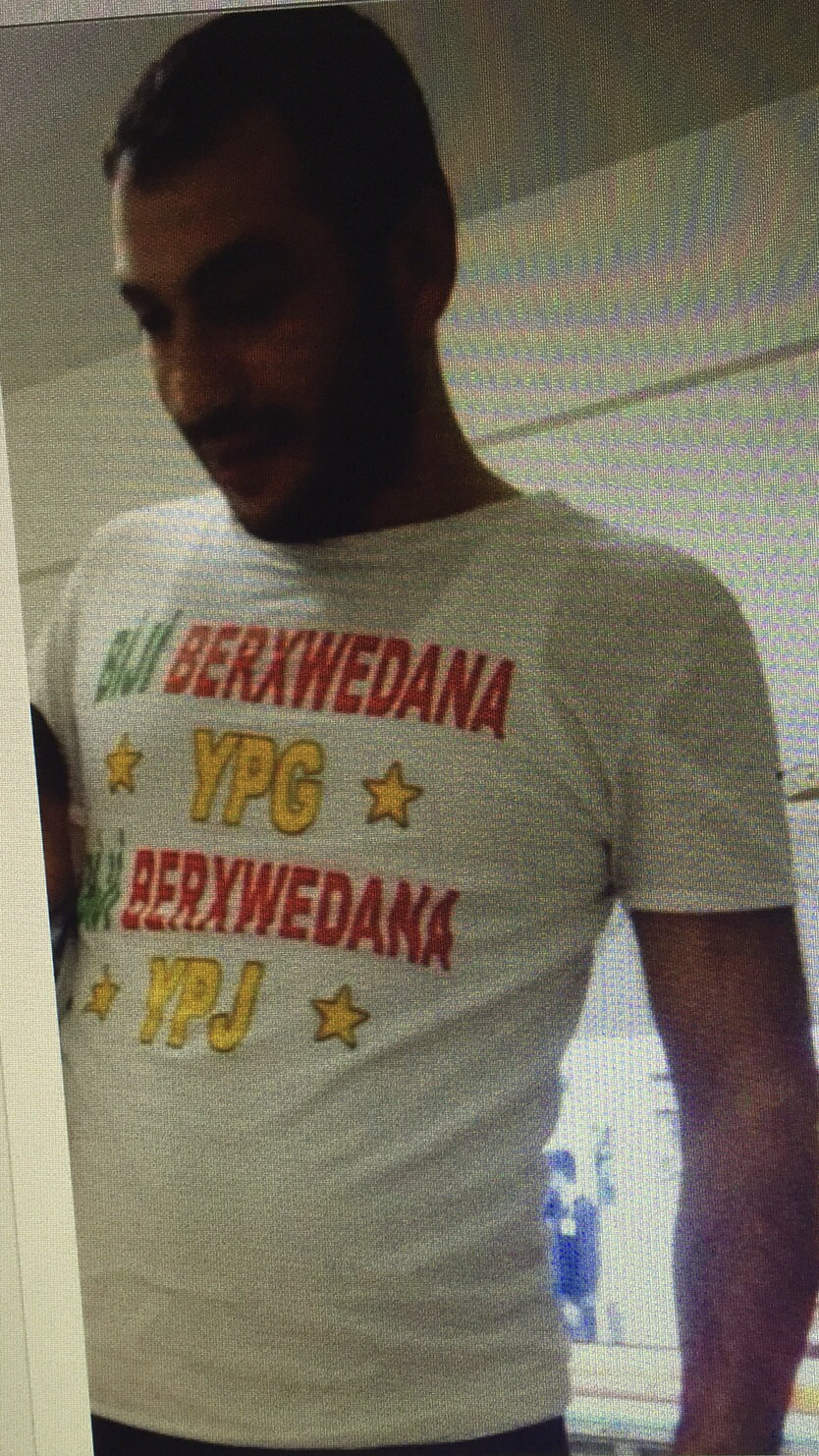 Uğur Adıyaman's brother, Seyhan Adıyaman had also been identified as an active member of the PKK since 1991.
Previously, a fourth person suspected of involvement in the attack on famous Turkish journalist and television presenter Ahmet Hakan, was detained by Turkish police on Thursday.
Earlier, three other suspects were also arrested, but no further information had been provided by the police.
Hakan -despite being accompanied by a bodyguard- had been assaulted shortly after midnight local time by four attackers as he was about to enter his residence in the Nişantaşı quarter of Şişli district.
Ahmet Hakan, a columnist for the Hürriyet daily and host of a TV show for the CNN Türk network, has suffered a broken nose and ribs after the attack.