Turkish police on Thursday have detained 11 suspects in anti-terror operations carried out against the DHKP-C in İzmir province.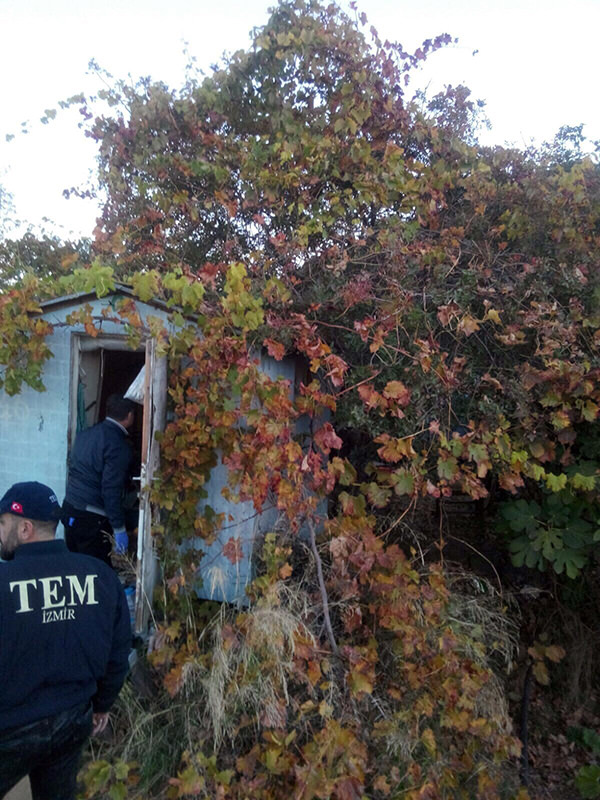 The DHKP-C is an offshoot of a Marxist-Leninist movement that was established in the 1970s. The DHKP-C was founded in the 1990s after it splintered from a larger group of far-left organizations responsible for a string of attacks that include the assassination of two politicians in 1980, several intelligence officials and prominent businessman Özdemir Sabancı.
It kept a relatively low profile for many years and its attacks were relatively minor compared to the PKK, another terrorist organization active in Turkey. It however stepped up its attacks over the past two years. In 2013, a DHKP-C militant carried out a suicide bombing at the U.S. Embassy compound in Ankara, killing a Turkish security guard.
The DHKP-C also claimed responsibility for non-lethal rocket attacks targeting the Justice and Development Party (AK Party) headquarters, the Turkish National Police headquarters and a Justice Ministry building in Ankara in 2013. The group, designated a terrorist organization by Turkey, the U.S. and EU, advocates a far-left ideology. Its members do not have a homogenous ethnic background like the PKK, which mainly draws support from Kurds. The DHKP-C's power has significantly declined since the death of Dursun Karataş in 2008, one of its founding leaders.
The DHKP-C is particularly active in Istanbul's working-class neighborhoods and at universities across the country where it recruits members among impressionable youth persuaded with a promise of a Marxist-Leninist revolution.
Apart from outright terror attacks, the organization also looks to make a name for itself by exploiting protests such as the 2013 Gezi Park protests. It was common to see shotgun- and pistol-wielding members of the DHKP-C roaming the streets, especially in working-class neighborhoods where it recruits supporters, during the protests and subsequent rallies last year under the pretext of commemorating people who died during the protests.