A group of fans of the Turkish football club Kayserispor spray painted the "Martyrs' Memorial" in the central city of Sivas, drawing the public's attention.
The fans visited the city of Sivas for a football match to be played between Medicana Kayserispor and Sivasspor at 1.00 p.m. on Sunday, but a group of hooligans came a day earlier to the city and spray painted various slang on the city's Martyrs' Memorial, such as: "Your daddy is Kayserispor," and "We have all of a sudden come [to the city]."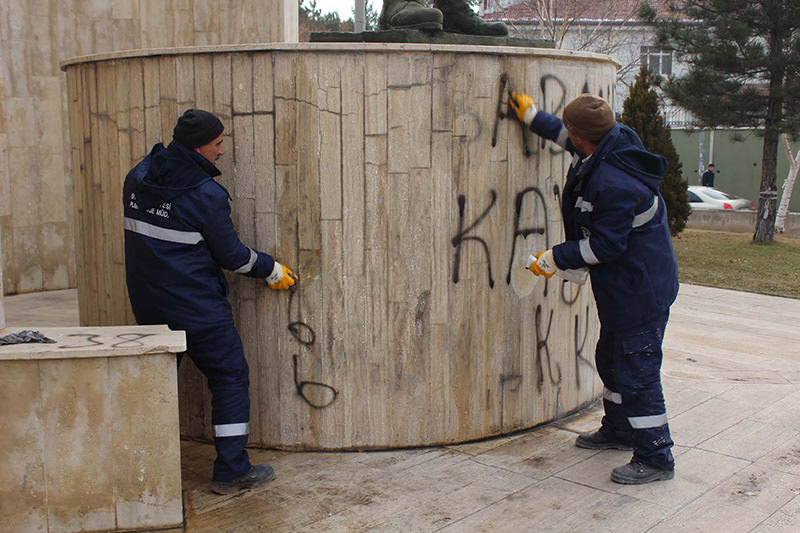 The match between the two clubs ended in a draw without any goals.
Sivas locals later on Sunday shared photos of the hooligans' vandalism on social media, upon which many condemned the situation.
President of Sivas Martyrs' Families and Veterans Association, Mustafa Hızal, told reporters, "Sunday's action on this memorial is very disrespectful to our martyrs. The memorial was established on behalf of our sacred martyrs who sacrificed their lives for our homeland's indivisible integrity."
An investigation has been launched into the incident and the spray paint was cleaned off the memorial on Monday morning by municipality workers.