Turkish security forces captured two terrorists on Saturday affiliated with the Democratic Union Party (PYD) who were trying to illegally cross into the country via the Syrian border, the Turkish army said Sunday on its website.
The terrorists, who were detained in the Nusaybin district of the southeastern province of Mardin, were of foreign nationality and were carrying with them 500 electrical detonators as well as 200 blasting explosives, the army said.
The army also released a photo of the explosives the PYD members had on them.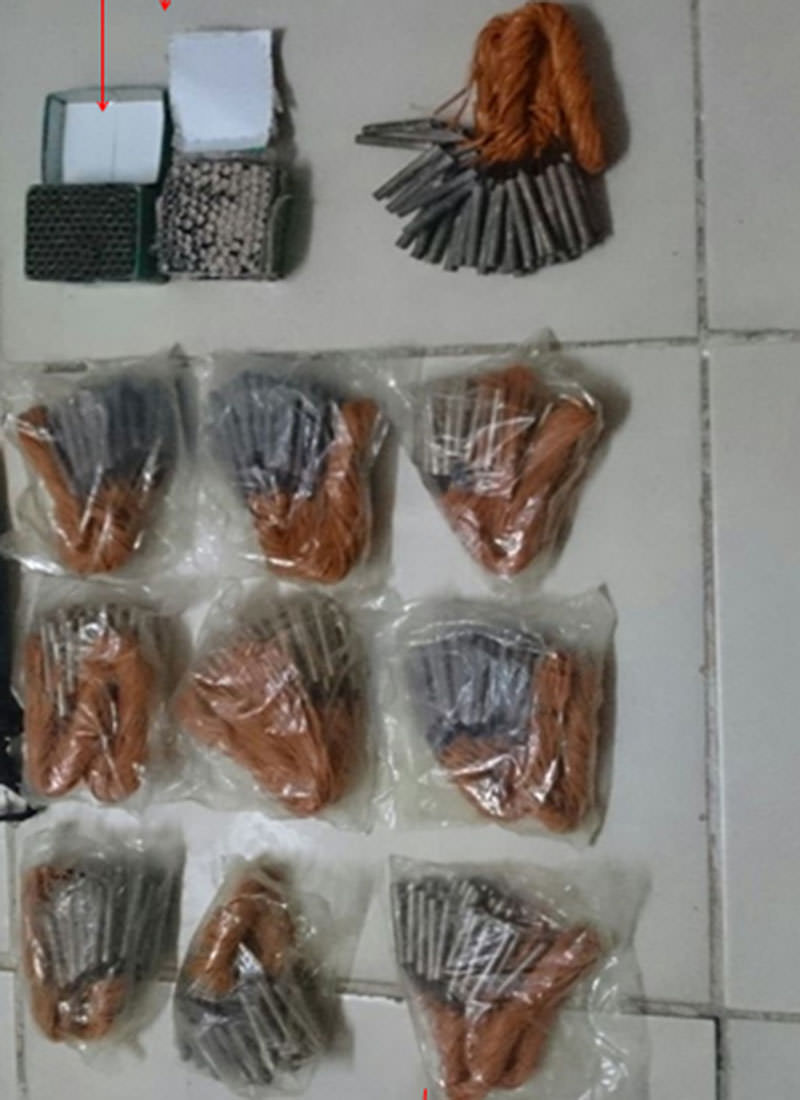 In a separate report, the army said that it has also detained six foreign nationals believed to have links to the Daesh terrorist organization, while they were trying to cross into Turkey from Syria via illegal means. They six people were captured in Turkey's southeastern province of Gaziantep, the army further added.