The saga of Atalay Filiz, who gained public attention due to a triple-murder case, came to an end when the 29-year-old suspected serial killer was captured yesterday in western Turkey, thanks to alert citizens and a mass media campaign to find him.
Filiz was wanted for three murders committed between 2013 and May of this year. After being placed on the most wanted list for the murders of his friend and girlfriend in Ankara three years ago, authorities were alerted to his whereabouts on May 27, when images of Filiz were seen from a security camera, dragging the body of a woman in a suitcase in Istanbul. The case received widespread media attention, with broadcasters portraying him as a smart man: Multilingual, well-educated and an expert on survival techniques, raising public awareness of the murderer and fueling public vigilance. Soon, tip hotlines across the country were flooded with calls to report sightings of the wiry, strange-looking man. From Adana in the south to Burdur in the west, Filiz was apparently sighted everywhere. Ultimately, it was his military officer father's home in İzmir where authorities suspected he was hiding. Two minibus drivers in İzmir, Mustafa Berber and Kenan Aka, are being praised for aiding in the capture of the man. They alerted police when the suspect boarded their minibuses in İzmir's Menderes district yesterday morning. When the police stopped Aka's passenger minibus, the suspect did not resist and turned himself in, despite initially claiming that he was not the person they were looking for.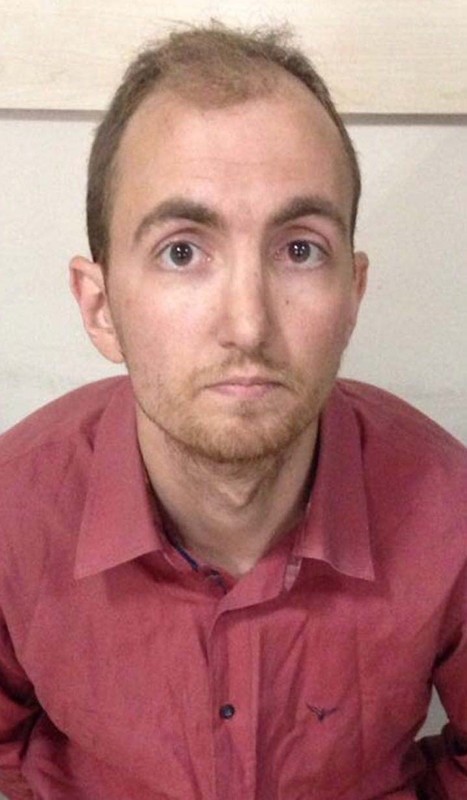 In a country unfamiliar with serial killers, the Filiz case occupied the headlines since the Istanbul murder. In less than a week, police received more than 2,000 calls of reported sightings and countless photos of people resembling the suspect taken by the vigilant public. A TV reality show focusing on the missing and unsolved murder cases helped boost public awareness of the case. Famously, a caller to the show has claimed he was "a migrant smuggler" who helped Syrian migrants to cross into Greek islands from İzmir, and said he and his accomplices across the coastal strip would "capture" him if he is sighted in Çeşme, a town in İzmir close to Greek islands.
Filiz's name first appeared in police records after he shot dead Göktuğ Demirarslan and his Russian girlfriend Elena Radchikova in their Ankara home in 2013. Filiz was a close friend of the couple and the three had studied together in Europe. Filiz and Demirarslan met Radchikova and Olga Seregina while they were in France and soon became couples. Seregina was reported missing in 2011 after disappearing in Paris and Filiz is the prime suspect in the case. Authorities believe Filiz was in love with Radchikova and killed both her and Demirarslan when she refused his advances.
Filiz reportedly fled to Europe after the murder. On May 27 his name resurfaced, after Fatma Kayıkçı, 40, a history teacher, was found dead near her apartment in Istanbul's Tuzla district. Investigators named an individual known as Furkan as a suspect, yet this was only one of the many fake identities which Filiz adopted while he was on the run. He was spotted carrying a bulky suitcase, containing the body of Kayıkçı, after he stabbed her to death in her apartment. Filiz worked briefly for Kayıkçı's husband and was staying at an apartment belonging to the Kayıkçı family. Police believe he murdered the woman when she grew suspicious of his real identity.
İzmir police chief Celal Uzunkaya held a press conference regarding the capture of Filiz and said he was caught thanks to "sensitive citizens." Uzunkaya said they discovered that İzmir was Filiz's first destination after the murder in Istanbul, he frequently changed residences to avoid capture and his last known residence was in Gümüldür, a neighborhood in Menderes. He said the suspect never went to Çeşme as was reported in Turkish media. Turkish media reported numerous sightings from Çeşme, a popular vacation resort on İzmir's Aegean coast, from which it was suspected he was planning to travel to nearby Greek islands.
His skills as an amateur survival expert apparently helped him while he was on the run. Uzunkaya said after a brief stay in several small hotels, Filiz camped out in forests, beaches and secluded locations and lived on fruits, vegetables and animals he hunted. Two hunting knives and pepper spray were the only weapons in his possession when captured. Police also seized four fake IDs, three fake driving licenses, 14 stolen credit cards, TL 10,000 ($3,414), 3,500 euros ($3,938) and a - possibly stolen - French citizenship document, as well as a flashlight, a solar-powered battery charger, a cellphone, guidebooks with camping grounds, an electric razor and caps, gloves and coats.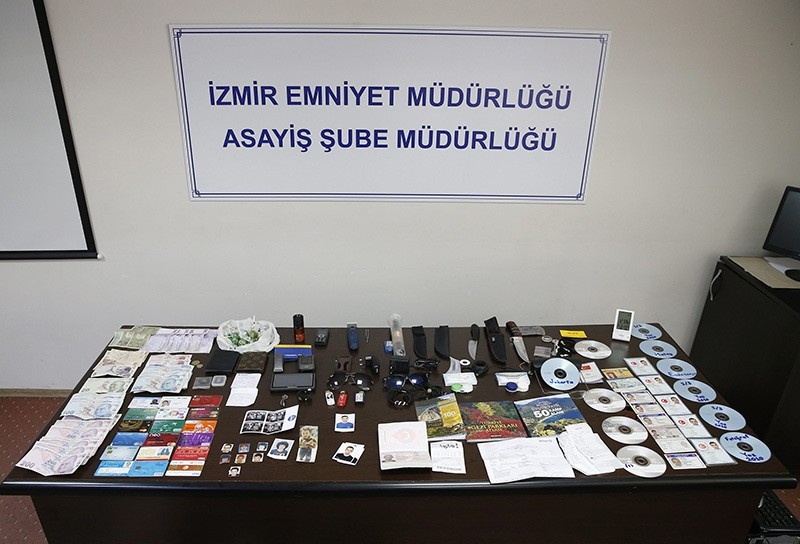 Uzunkaya said Filiz did not fit the profile of a serial killer. "Serial killers always use the same method of killing and use the same weapons. Victims have things in common. For instance, if victims are women, they are usually the same age and have the same physical features. In this case we have victims of different gender and ages. Somehow the media portrayed him as a serial killer because it sounded creepier. In the end, although he was not a serial killer, depicting him as one helped police to receive assistance from the public. People were more anxious and this led them to be more alert. We received more tip-offs and this helped aid in his quick capture."
Uzunkaya questioned Filiz after his capture. He said the suspect did not look like someone who regretted his actions and on the contrary "was a merry person." He said Filiz did not answer questions about the murders and said he asked for a lawyer. "I asked him whether he thought to leave for Greece while on the run. He said he never cnsidered fleeing abroad, reasoning that Greece would extradite him to Turkey anyway."