A young Turkish man expressed his frustration against a hoax photo released right after Russian Ambassador Andrey Karlov's murder on Dec. 19 aiming to link his death with Turkey's ruling Justice and Development Party (AK Party).
The hoax photo tries to depict Ahmet Çetin, a 23-year-old university student from the northern province of Kastamonu, as the suspect of Karlov's murder. The photo shows him standing among young men in an AK Party event bearing the posters of President Recep Tayyip Erdoğan, and former Prime Minister and AK Party Chairman Ahmet Davutoğlu.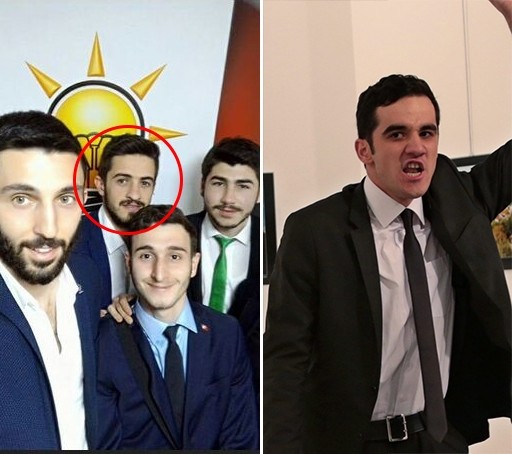 The photo was not taken seriously by many due to the obvious physical differences between Karlov's murderer Mevlüt Mert Altıntaş and Çetin, but it was still circulated by anti-government circles over social media.
Western media outlets did not cover the photo until it was used three days after the assassination by British newspaper Daily Mail, which is one of the most read news websites in the U.K. and ranks among the top read news websites in the English-speaking world.
Speaking to Daily Sabah, Çetin said that he was contacted by Daily Mail's editors regarding the photo, who have apologized for the event and pledged to remove it. However, the image remained where it was until Wednesday afternoon.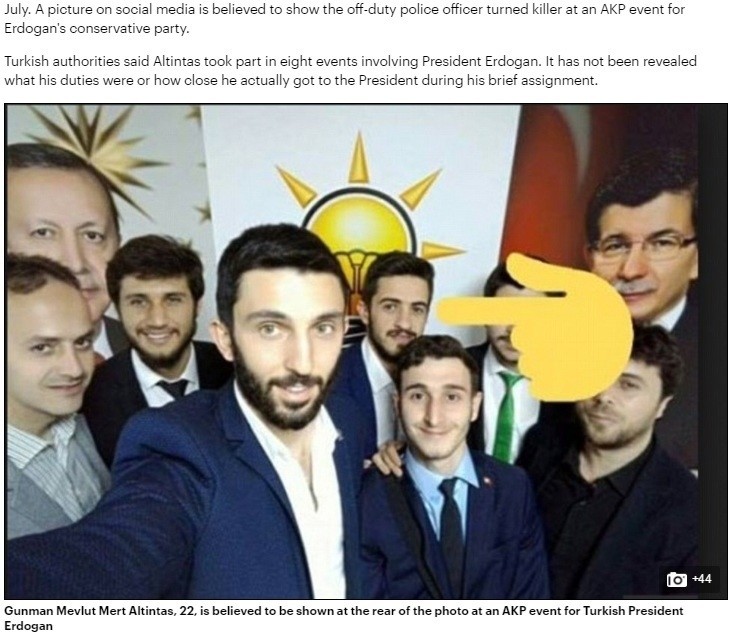 Çetin, a member of AK Party's youth wing, expressed his frustration regarding the photo. "This is a smear campaign against me, but most importantly a campaign against Turkey, the AK Party, and President Erdoğan," Çetin said.
"They uploaded the photo on late Wednesday, three days after the murder. By that time, there were already reports saying that the photo was a hoax, and I had already given statements that the photo belonged to me and it was a smear campaign. It is not possible that they still managed to use that photo," Çetin said.
Noting his presumption that the photo was distributed by Gülenist social media accounts (dubbed as troll accounts) to create distraction of the assassin's real identity, Çetin said that this is a typical example which shows the pro-Gülen attitude of Western media outlets.
He added that he has captured screenshots of related social media accounts and websites, and filed a criminal complaint in Kastamonu prosecutor's office.