Police units seized Wednesday a historical rug, which was stolen from a museum in Syria, during an anti-smuggling operation in Turkish capital Ankara.
A suspect, who was trying to sell the historical piece for three million dollars, was also detained during the operation.
Units from the Ankara Anti-Smuggling Police Department launched the operation after receiving a tipoff.
Following a physical and technical tracking process, police units stopped the suspect's car during traffic control in Ankara's Sincan district.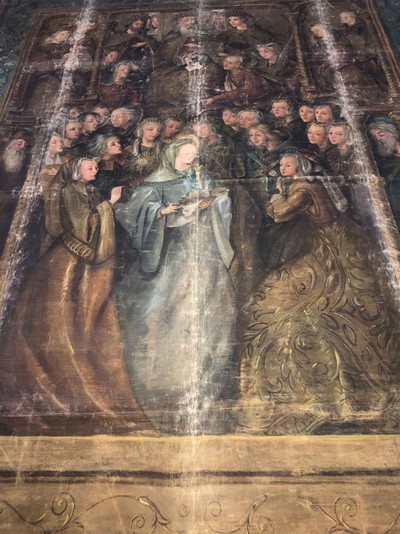 The antique rug was found in the car trunk, and immediately referred to the Provincial Museum Directorate.
Experts estimated that the rug, which portrays Virgin Mary, Jesus and his apostles, dated back approximately 500 years, suggesting that it was stolen from a Syrian museum probably during the ongoing civil war in the country, local media reported.
They also stated that the rug is almost one of its kind, as it carries traces from the European art style.