Mehmet Fecri Yıldız, a senior operative of the Gülenist Terror Group (FETÖ) and former intelligence bureau director at Istanbul police headquarters has been arrested in Istanbul, a security source said Wednesday.
Turkish authorities said they received intelligence that Yıldız had been hiding out in a cell house in Istanbul's Büyükçekmece district along with many FETÖ members.
Yıldız was head of a police unit in charge of surveillance and was accused of carrying out the illegal wiretapping of people on behalf of FETÖ.
In counterterrorism operations carried out by Istanbul's intelligence bureau and the General Security Directorate's Anti-Terrorism Branch, Yıldız was arrested along with his accomplices — Erkan Ince, a former human resources manager at Turkish Armed Forces (TSK) and Selim Bulut, user of terror group's encrypted cellphone app ByLock and member of the Turkish Confederation of Businessmen and Industrialists (TUSKON), a former business body linked to the terrorists group.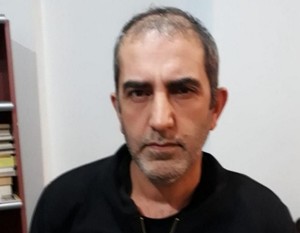 A laptop, seven mobile phones, one hard drive, two portable internet modems and one USB was seized during the search.
Operations started earlier this year against FETÖ military infiltrators who used pay phones to get in touch with their handlers, while hundreds had already been detained in previous nationwide operations. Investigations are still underway, and more infiltrators are expected to be detained in the coming days. FETÖ, which expanded its clout in Turkey over the past three decades, is known for its wide network of infiltrators in law enforcement, the military, the judiciary and bureaucracy.
FETÖ and its U.S.-based leader Fetullah Gülen are accused of orchestrating the defeated coup of July 15, 2016, which left 251 people killed and nearly 2,200 injured.
In the aftermath of the coup attempt, authorities stepped up the crackdown on the terrorist group whose members use "gaybubet" ("absence") houses for hiding.