A California city has agreed to pay $85,000 (72,000 euros) to settle a lawsuit filed by a Muslim woman whose headscarf was forcibly removed by the police.
The Council on American-Islamic Relations (CAIR), which announced the settlement on Thursday, had sued the city of Long Beach on behalf of Kirsty Powell, an African-American Muslim, "after police officers forcibly removed her hijab in view of other male officers and dozens of inmates."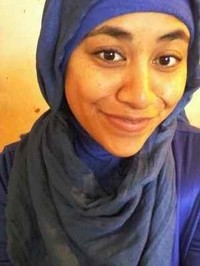 Powell, who wears the head covering "as part of her religious beliefs," was "forced to spend the entire night exposed in custody and described the experience as deeply traumatizing," the rights group said.
Powell was arrested during a traffic stop in May 2015 on outstanding warrants that were since cleared.
Long Beach voted Tuesday to approve the settlement, CAIR said, adding that nearby communities have already adopted policies protecting religious headwear in detention following similar lawsuits.
Now female officers are required to remove the headscarves of female inmates "when necessary for officer safety," and away from male officers and inmates, Long Beach assistant city attorney Monte Machit told the Los Angeles Times.
During the arrest officers told Powell that she had to remove her headscarf.
Powell was denied requests for a female officer to search her, and was denied requests to wear her headscarf in custody.
"I would never want anyone to go through what I felt from this experience," Powell said when the suit was filed last year, according to CAIR.