Heavy downpours that started late Saturday in some areas and continued up until Sunday afternoon paralyzed daily life in Istanbul.
Flash floods disrupted traffic while people ignoring the weather forecast of occasional precipitation over the weekend desperately sought shelter from the rainfall. Many rushed to shops to take shelter while others took off their shoes and waded through the rainwater on flooded streets both on the European and Asian sides of the city.
Cars were trapped at a junction of TransEuropean Motorway (TEM), a busy route on the weekdays, due to flash floods and occupants were rescued by passersby who helped them to get to higher ground.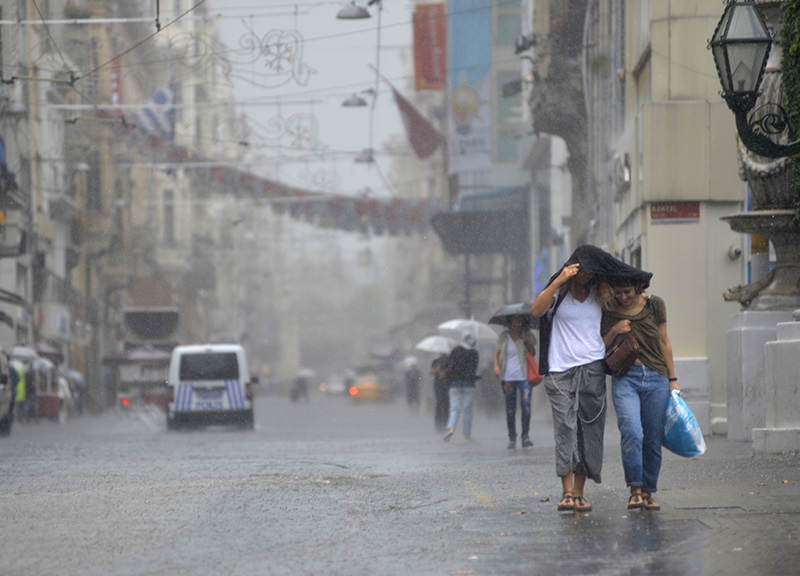 An underpass for cars in Istanbul's Taksim were also flooded with motorists trapped inside. Emergency crews deployed and drained the water while underpasses were closed for hours.
Houses and shops were flooded in Bayrampaşa, Eyüp, Beyoğlu and Şişli districts.
In Üsküdar, a seaside district on the Asian side, scenes of flood common in every downpour repeated Sunday as drainages proved insufficient in the face of heavy precipitation leading to water levels rising.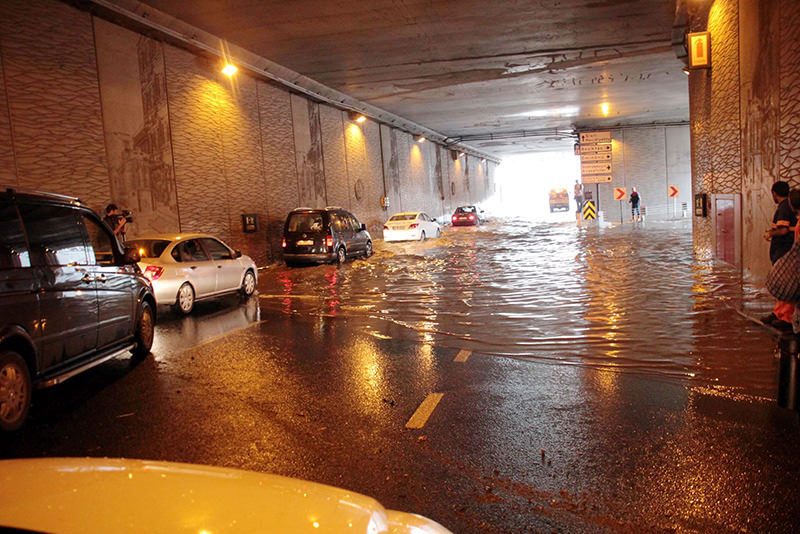 Turkey has been gripped with temperatures above seasonal averages for weeks. Weather forecasters had warned about two days of rain over the weekend and on Monday. Temperatures that have been floating 2 to 5 degrees Celsius above seasonal averages started dropping on Friday and this trend will continue according to meteorology experts who expect a warm weather within seasonal averages to make a comeback tomorrow.
Rainfall and thunderstorms were forecasted for the Black Sea region for Sunday night and Monday. For the rest of Turkey, including a few provinces in eastern Turkey including Bingöl, Muş, Van and Bitlis where rainfall is expected, will enjoy sunny weather on Monday and Tuesday with temperatures reaching as high as 35 degrees Celsius in Antalya and Adana in the south.