The Mobile Electronic Inspection System (EDS) is the latest addition to Turkey's struggle against reckless drivers and traffic problems in Istanbul, the most populated city of the country, which ranks worst in terms of traffic congestion.
The Istanbul Metropolitan Municipality (İBB) unveiled a fleet of 11 vans equipped with cameras and speed radars that will operate across the city to detect traffic violations such as improper parking, violations of emergency lanes and speeding. Municipality officials describe the project as a "first in the world," and boast the cars housing the EDS have state-of-the-art technology that will not miss any vehicles engaging in violations. Additionally, municipality workers wearing "smart" glasses with cameras will report violations to police in places where the cars are unable to enter, such as narrow alleys.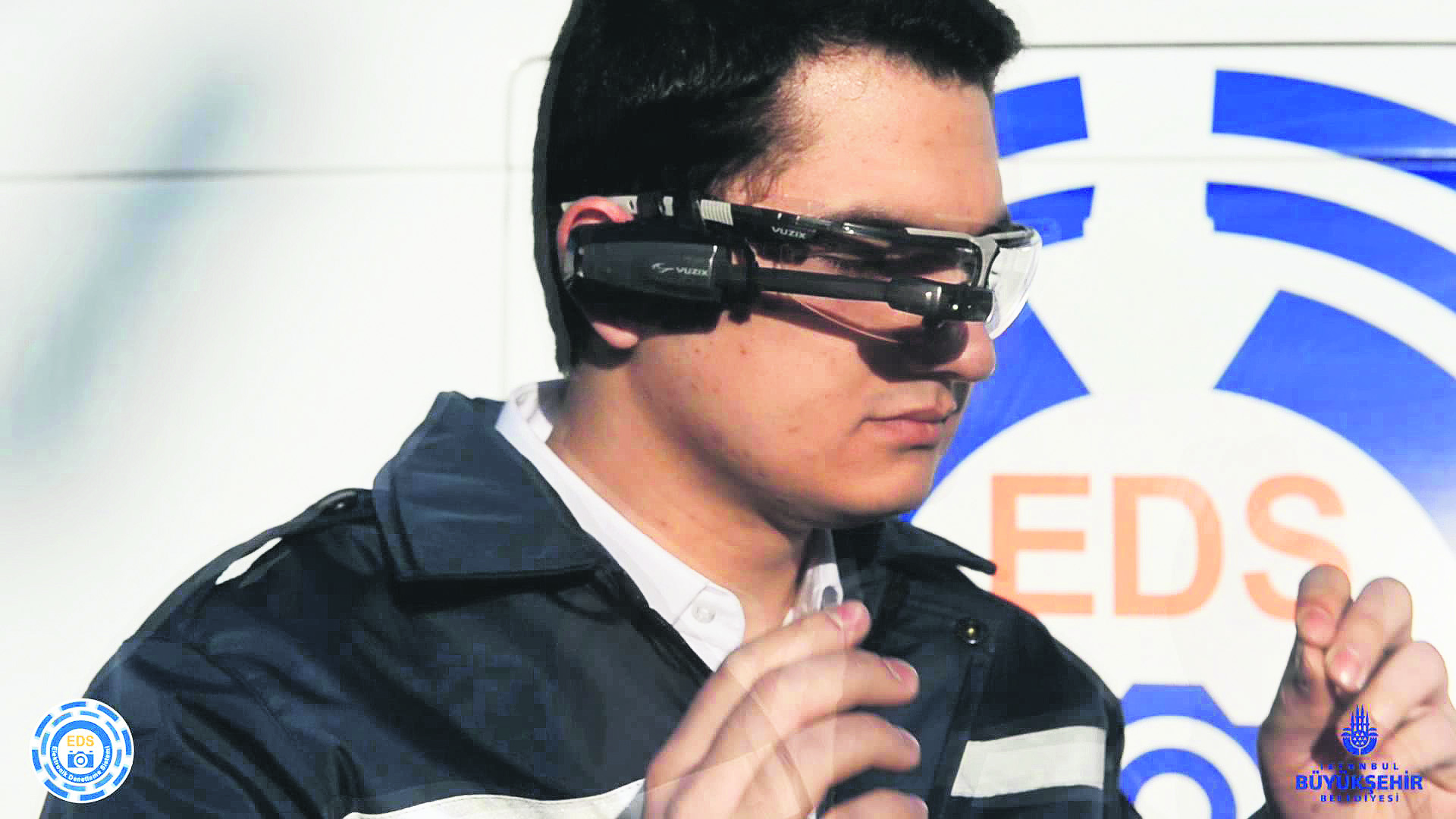 Adil Karaismailoğlu, head of the İBB's transportation unit, said the locally produced cars would visit "every spot in the city daily to detect violations." "Their reports will be handed to police, who in turn will issue tickets. This is not something we started simply to fine people. It will act as a deterrence, to prevent accidents and traffic problems," he said.
The EDS system was developed by engineers from a municipal company and it allows cars to send data including photos and videos directly to traffic police.
Officials hope the new system will curb the city's traffic as well, which is often exacerbated by traffic accidents and improper parking on narrow streets. The city, according to GPS maker TomTom, is the worst in the world in terms of traffic congestion, which stands at 58 percent. An average 30-minute drive in the city sometimes takes more than an hour, especially during rush hour, according to a study by the company.
The mobile inspection system is an advanced version of another project by the Health Ministry. Earlier this year, the ministry had installed cameras in ambulances that detect drivers occupying lanes designated for ambulances, cars that follow them to escape traffic and those cars that cut the vehicles off.
All cities in the country are already host of a network of traffic control cameras referred to as MOBESE. MOBESE cameras are commonly used to detect traffic violations, though they do not always cover the entire city, and due to their fixed position, are unable to monitor traffic on narrow streets, especially in heavily populated areas.