Istanbul police found a machine that printed and distributed political leaflets, provoking people against President Recep Tayyip Erdoğan, in a hotel room booked by a German national in Istanbul's Taksim district.
Hotel personnel notified the police on Saturday morning as hundreds of leaflets were flying from the hotel room window of 26-year-old Morius Sebastian Enden, who was staying near Taksim's Gezi Park.
After determining the source of the flying leaflets, police entered Enden's room and discovered an automated machine combined with a printer that automatically received commands online to print leaflets, and launched them from the window to the street.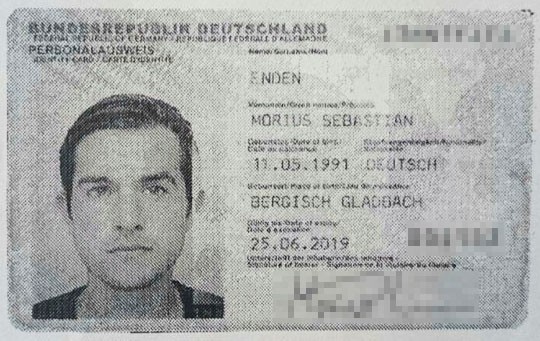 Police said the whole system was controlled by a specially built remote control.
Hotel personnel said Enden left his room late Friday and has not returned since.
The leaflets, which claimed that the protest was financed by the German Federal Government and the State of Bavaria, called on people to riot against "dictatorship."
It was later revealed that the leaflets and the mechanism were prepared by an activist group called "Center for Political Beauty" (Zentrum für Politische Schönheit). The group also prepared a website, which faked support from a non-existing "Education, Culture and Democracy" ministry of the State of Bavaria with a fake letter of endorsement from Bavarian Interior Minister Joachim Herrmann.
While police launched an investigation, reports claimed that the German suspect already departed to Germany on a flight early in the morning.